Yet another series of subway platform shots with a hint of motion blur.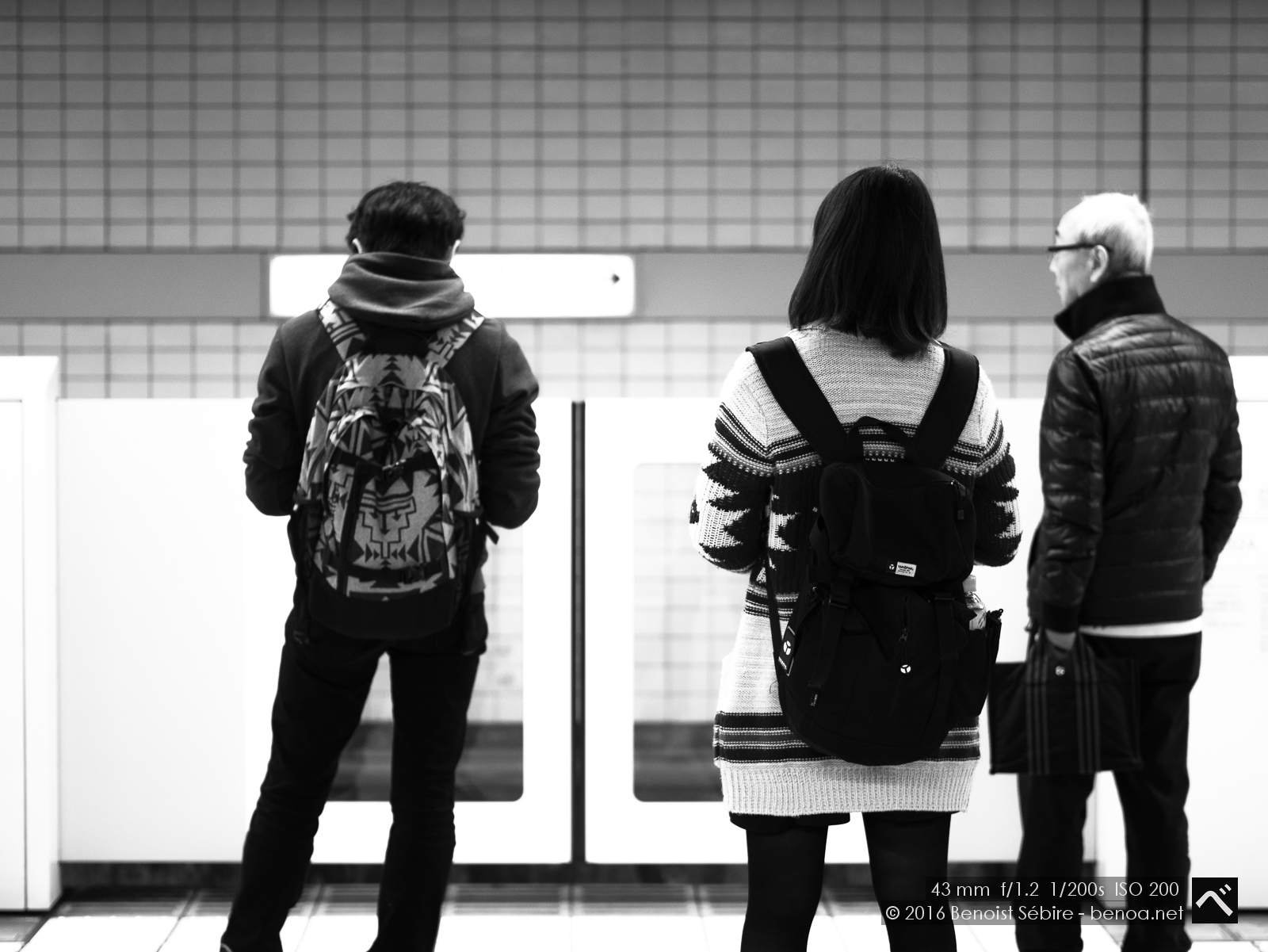 You might also like
Shibuya Crossing Girl
Playing a bit more with my Nocticron 42.5mm, still wide open at f/1.2 in daylight with an ND4, this time in Shibuya with moving subjects. Best DoF achieved with the last person crossing always.
Selfie Plane
Back from Korea, my neighbour in the plane (a Japanese lady) spent ~10 minutes taking selfies of herself.