One of the best part of Japan: the combination of snow and hot spring!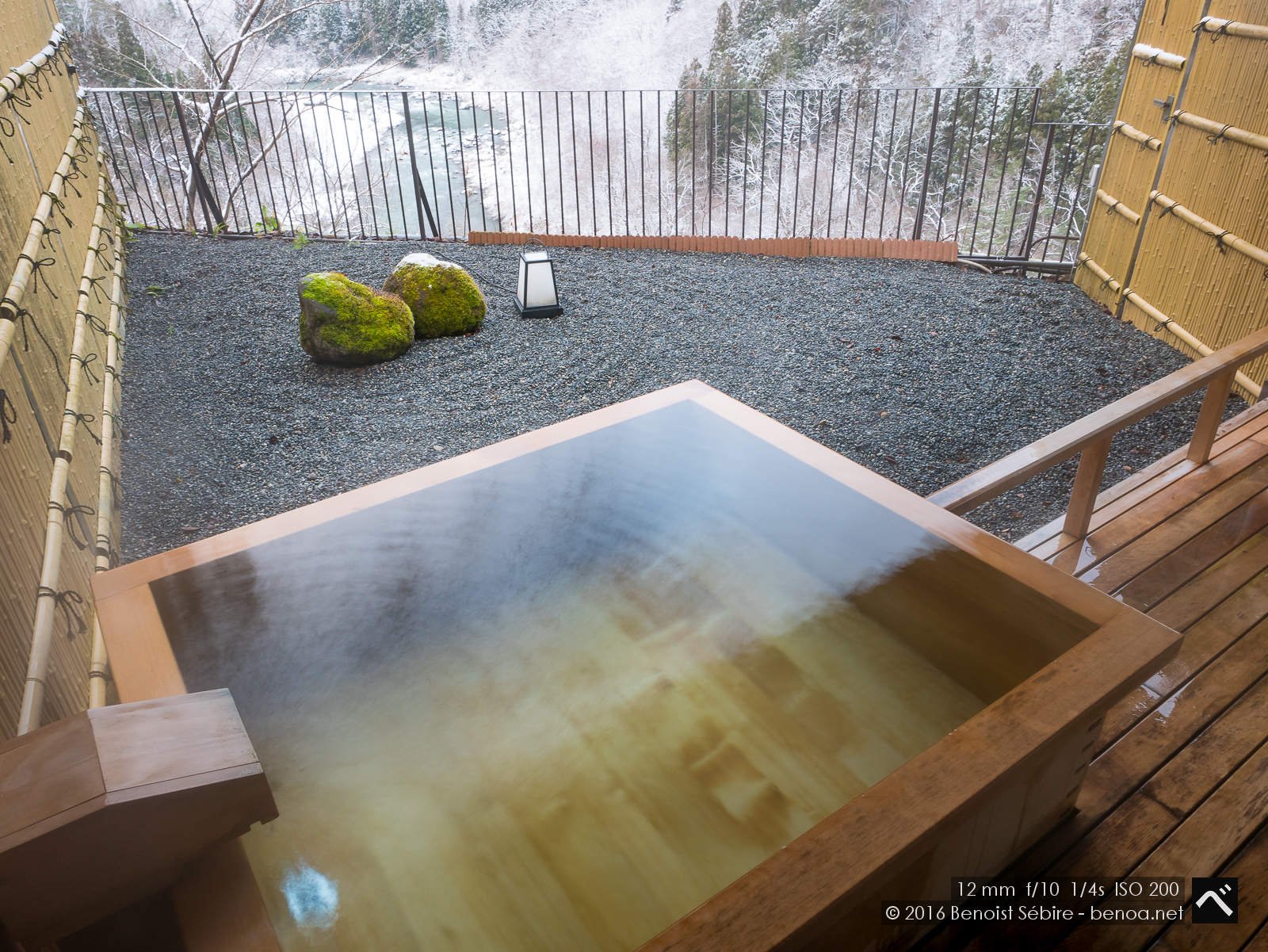 You might also like
Snow Tori
Tori in the snow in Aizu Wakamatsu.
Higashiyama Onsen
Higashiyama Onsen (東山温泉) is an onsen resort in a valley just east of the downtown area of Aizu Wakamatsu. One particularly notable ryokan of the valley is the Mukaitaki Ryokan: a traditional, wooden construction, with its name written in gold on the side - you can't miss it. Was lucky with the weath...