Trying the 56 APD during a rainy night. I wished it was labelled WR (Weather Resistant)!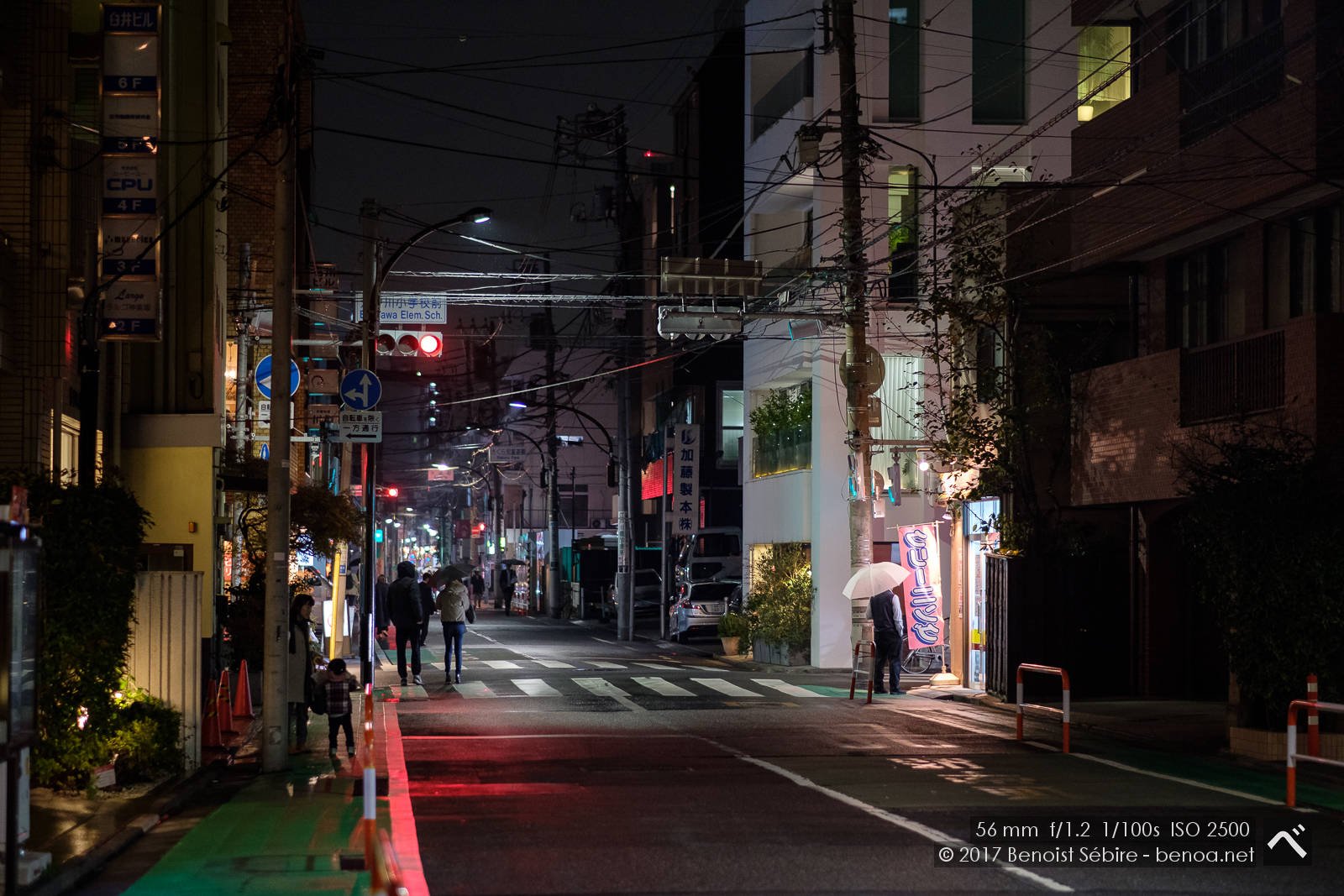 You might also like
Cloudy Tokyo
Cloudy Tokyo from my favourite observation platform in Bunkyo-ku.
Working at Starbucks
Starbucks is very popular among Japanese salary men and college kids: free internet and (and above all) fresh air in summer.
Futakotamagawa
Futakotamagawa is home to a nice mall, featuring what must be the nicest combination of book store / starbucks / cool electronics shops there is ! Futakotamagawa is also known as Nikotama, from an alternate reading of the first three kanji characters in the name....