Love how the little Zeiss Biogon (35mm) blurs the background at large aperture.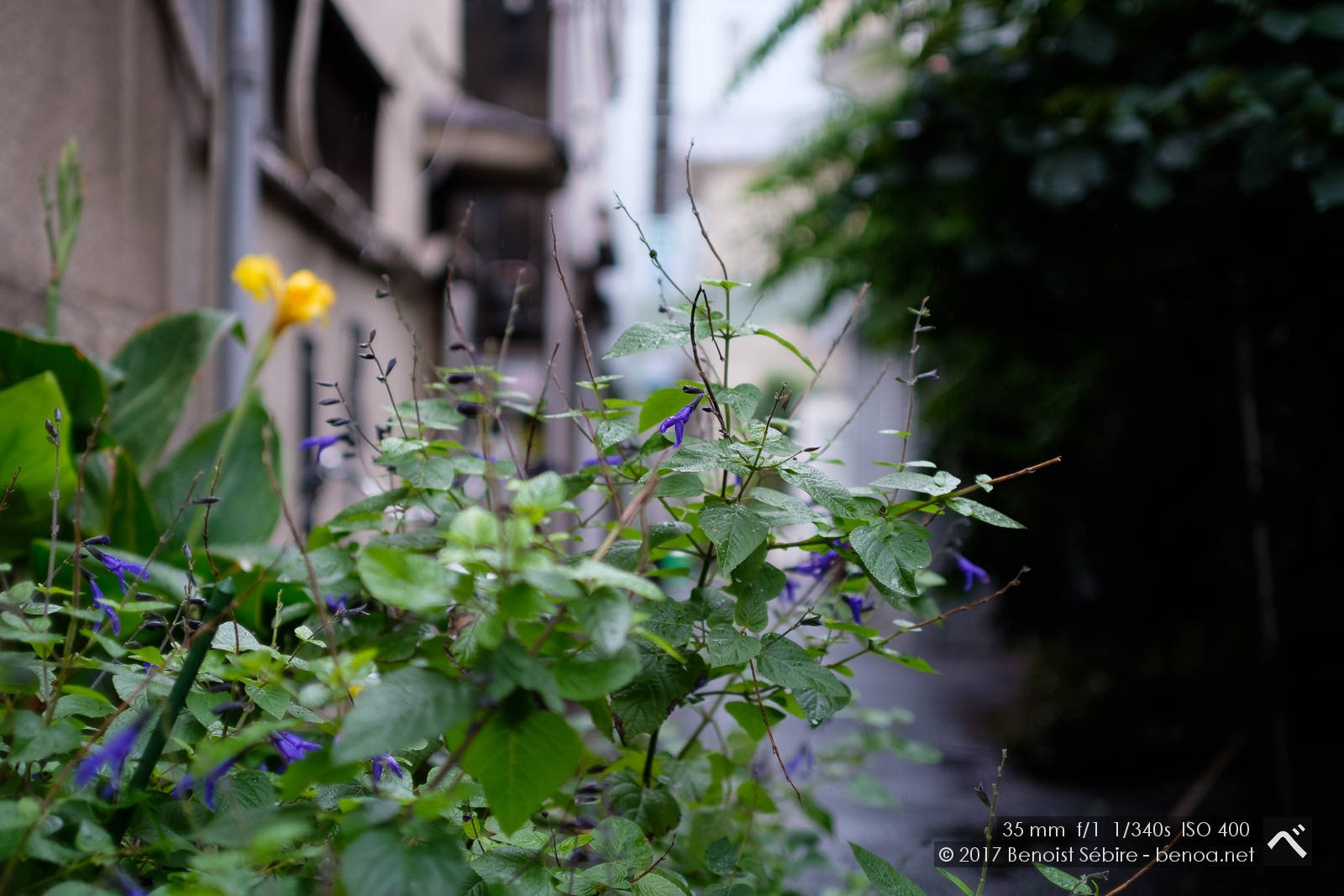 You might also like
XF 16mm f/1.4
With all my Canon gears gone, I needed a new wide angle lenses. I hesitated a lot between three lenses: the XF 10-22 f/4, the XF 14mm f/2.8 and the XF 16mm f/1.4. Weather sealing and large aperture finally won over lighter weight (14mm) and wider angle (10-22mm). The bokeh quality and sharpness are ...
X-T2 Limit
Pushing the little Fuji X-T2 to its limits at night: boost mode with 14fps, AF in face tracking mode, minimum shutter speed of 1/200s and very high ISO. The results are impressive, don't you think?
Biogon at Night
Trying the little 35mm Zeiss Biogon on the Fuji X-T2, this time at night a few steps away from home in Kagurazaka. No post-processing (red filter aside): love the result.