Rainy Friday night in Ebisu.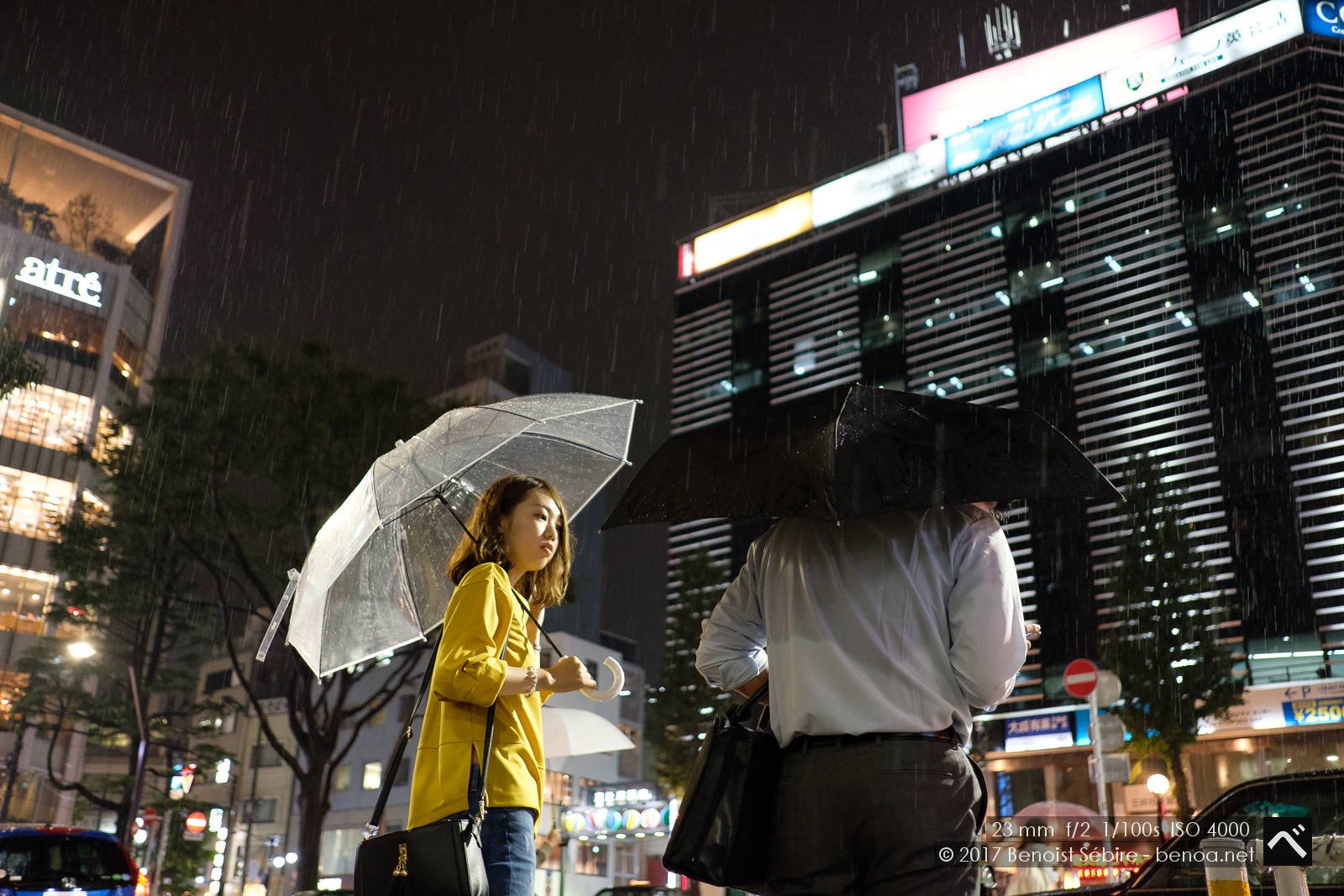 You might also like
Baseball at 8fps
Trying the 8fps mode of the X-T2... twice as slow at the highest possible: 15fps. What would I do with so many shots? :)
Beer Girls
What a baseball game in Japan would be without them? Tough job to go up and down the stairs with a keg on their back.
Shibuyette
Dusting my 135mm/f2 in Shibuya. Lovely results as always.