Chinese chef cutting the meat for a hotpot.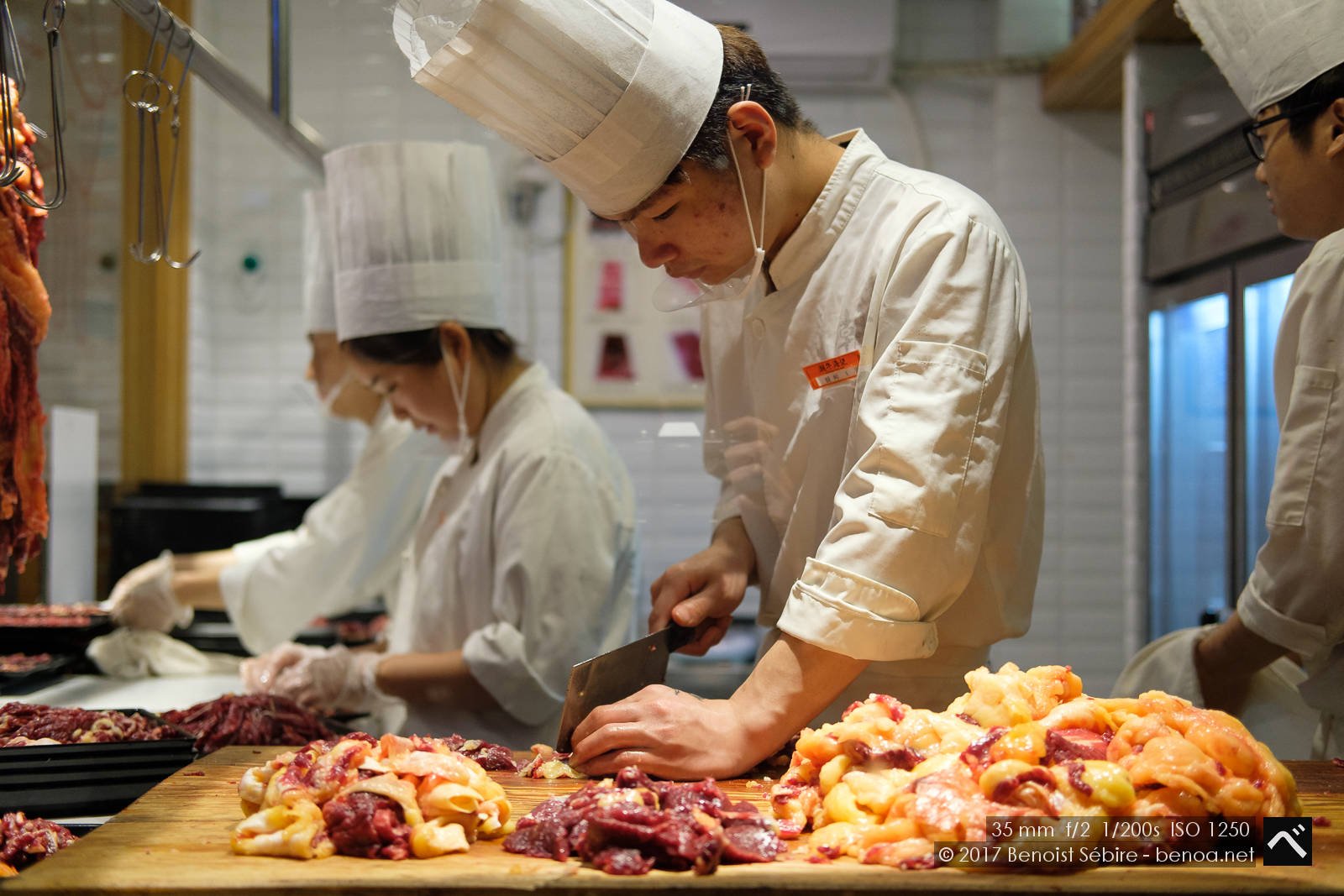 You might also like
Secret Park
While cycling through the city, I discovered a tiny little park with a nice view over Shinjuku.
High Tech Sushi
Taking my little friend for lunch in Akiba. It needed an ND filter. Good job on the 8th floor of Yodobashi camera: decent food and pleasant setting. Too bad the parking is now ¥400 for 30min!