Chinese chef cutting the meat for a hotpot.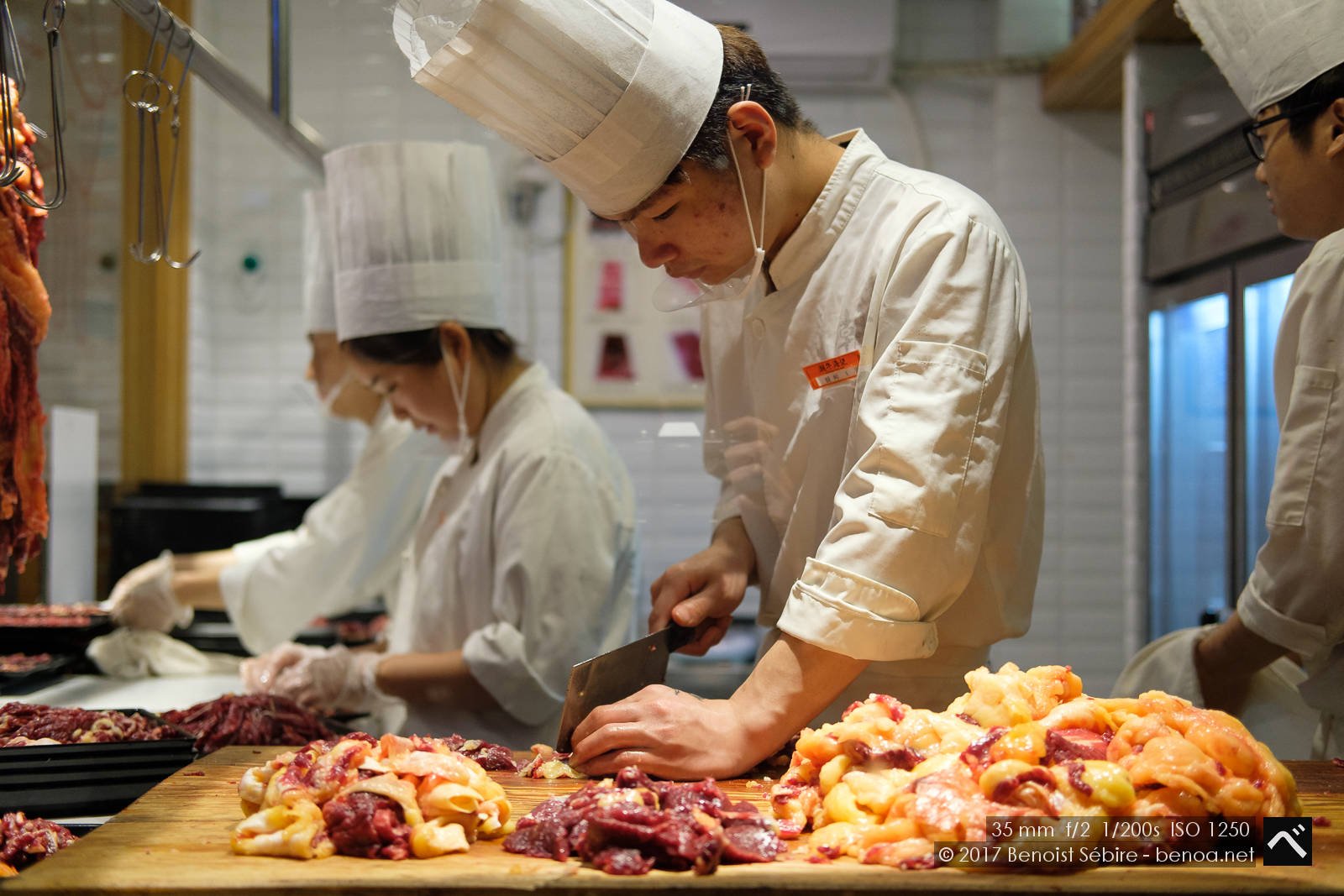 You might also like
Baikinman
Using my daughter's Baikinman for setting up my tripod, flash and umbrella :)
Kanazawa
Nice pictures from our trip in the Higashi Chaya district of Kanazawa. During the Edo Period, Kanazawa hosted the Maeda Clan, the second most powerful feudal clan after the Tokugawa. As a result Kanazawa grew to become a town of great cultural achievements, rivaling Kyoto and Edo. Luckily, during WW...
Crossing the Bay
Crossing San Francisco bay on a cold and misty Monday morning: not ideal conditions after ~9 hours flight from Tokyo.