Two Japanese ladies taking photos in Kamakura.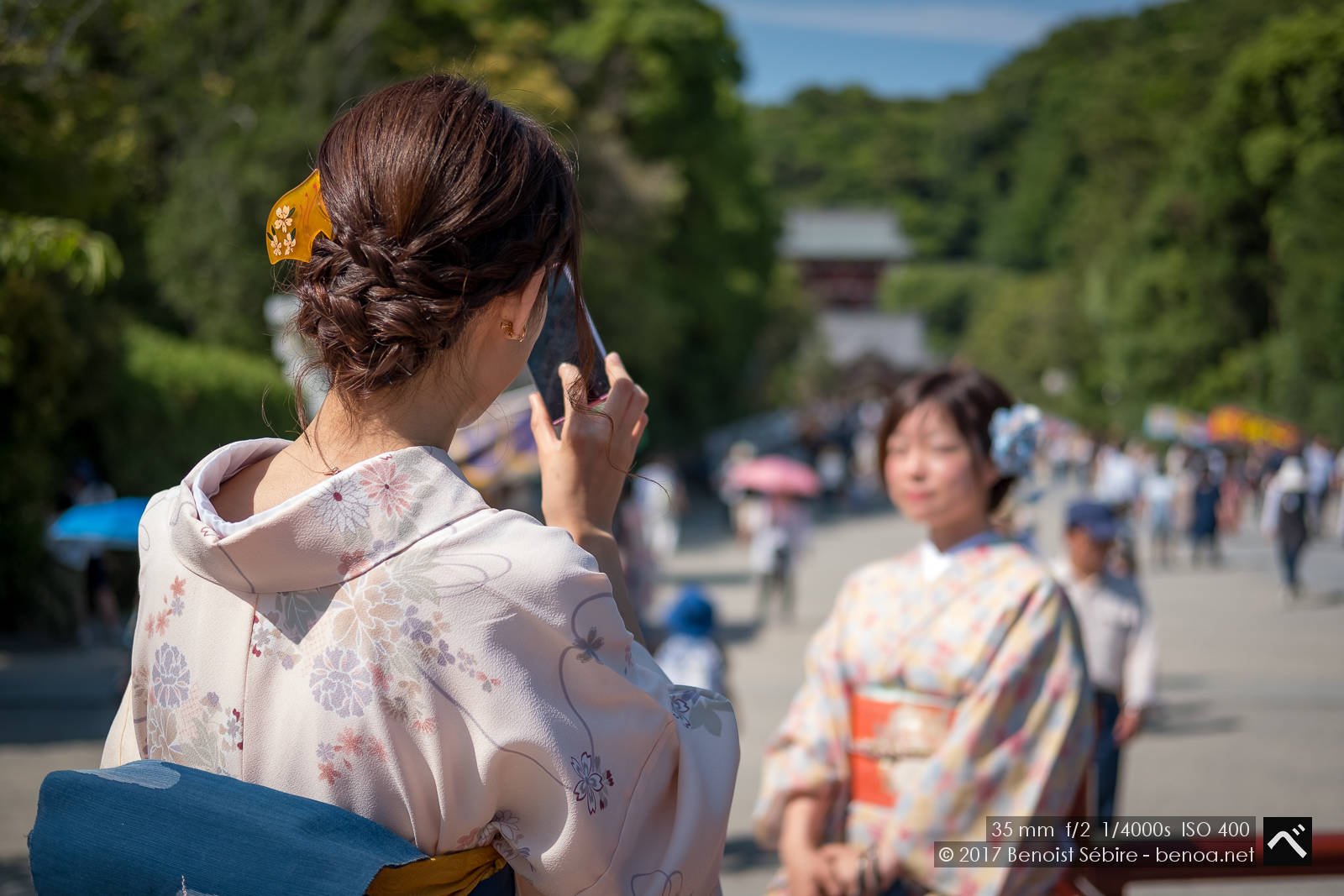 You might also like
Baseball at 8fps
Trying the 8fps mode of the X-T2... twice as slow at the highest possible: 15fps. What would I do with so many shots? :)
Kamakura
Kamakura on a bright summer day.
Beer Girls
What a baseball game in Japan would be without them? Tough job to go up and down the stairs with a keg on their back.