Two Japanese ladies taking photos in Kamakura.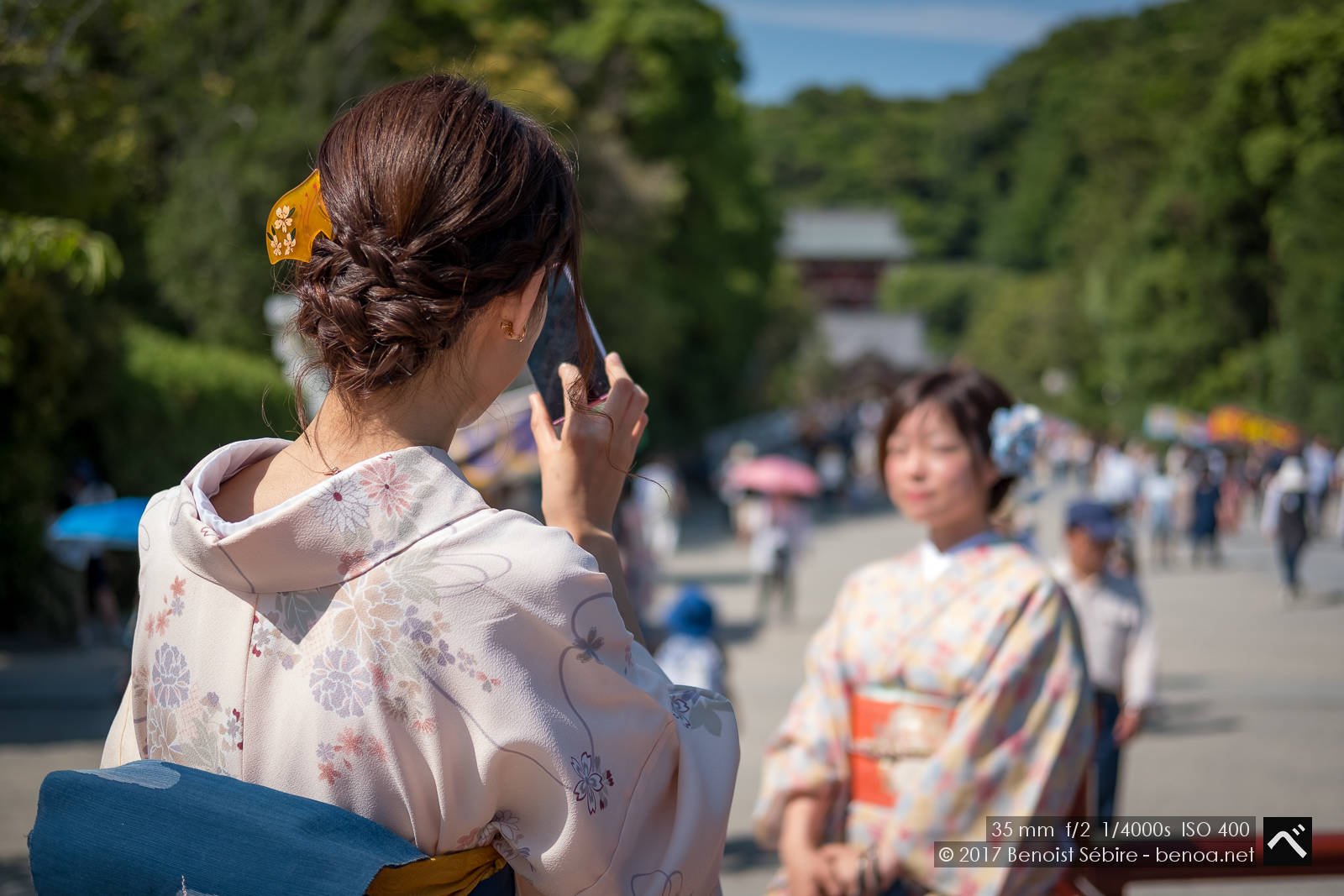 You might also like
Kamakura
Kamakura on a bright summer day.
Baseball at 8fps
Trying the 8fps mode of the X-T2... twice as slow at the highest possible: 15fps. What would I do with so many shots? :)
Waiting for Train
Various people waiting for a train in Tokyo (Shinjuku and Akihabara). Why I am shooting those? Apparently, there is a demand on Shutterstock!