Dreamliner (B877) at the gate in Narita.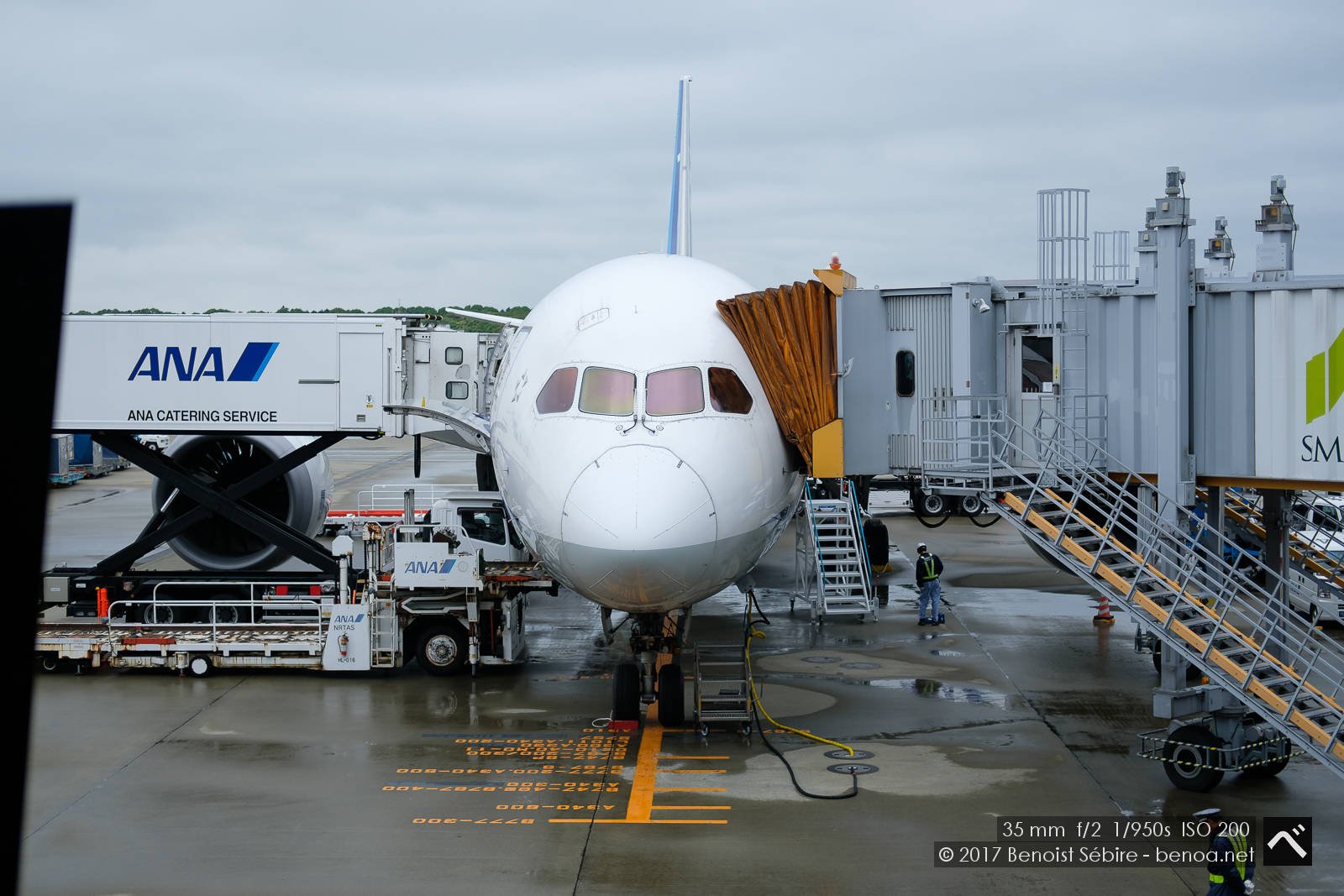 You might also like
Love River
The perfect name for a 3GPP meeting location.
Shibuya Rain
I know I have said it many times, but I love the colors straight out of the L lenses. Here my 50mm/f1.2L at work.
Space Mountain
First trip to Disneyland Tokyo with my 135mm and killing time while queueing for Space Mountain. Not too bad a result!