Dreamliner (B877) at the gate in Narita.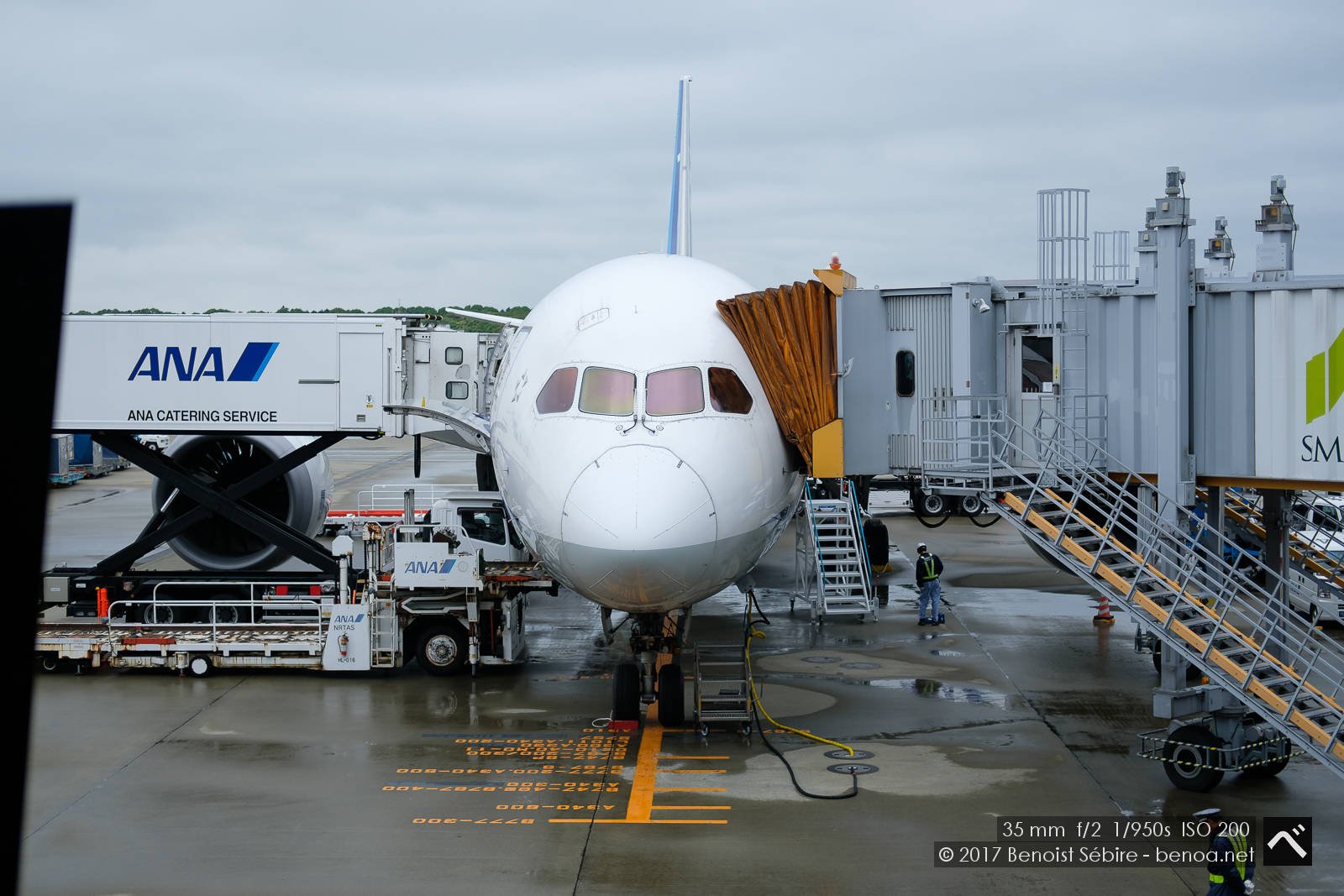 You might also like
ANA Lounge
Trying the Wifi Remote of my GX85 at the ANA Lounge in Narita. Ideal for increasing my Getty collection! Love the reflection on the table.
Narita Airport
A few shots from the aircraft (B777) before take-off from Narita Airport. Lots of ANA planes around, including a DreamLiner (B787).
Traffic Light
Trying the XT2 at night... The 35mm f/1.4 isn't too fast at focusing ! I think I'm going to switch to the f/2, which happens to be weather resistant too (WR).