Dreamliner (B877) at the gate in Narita.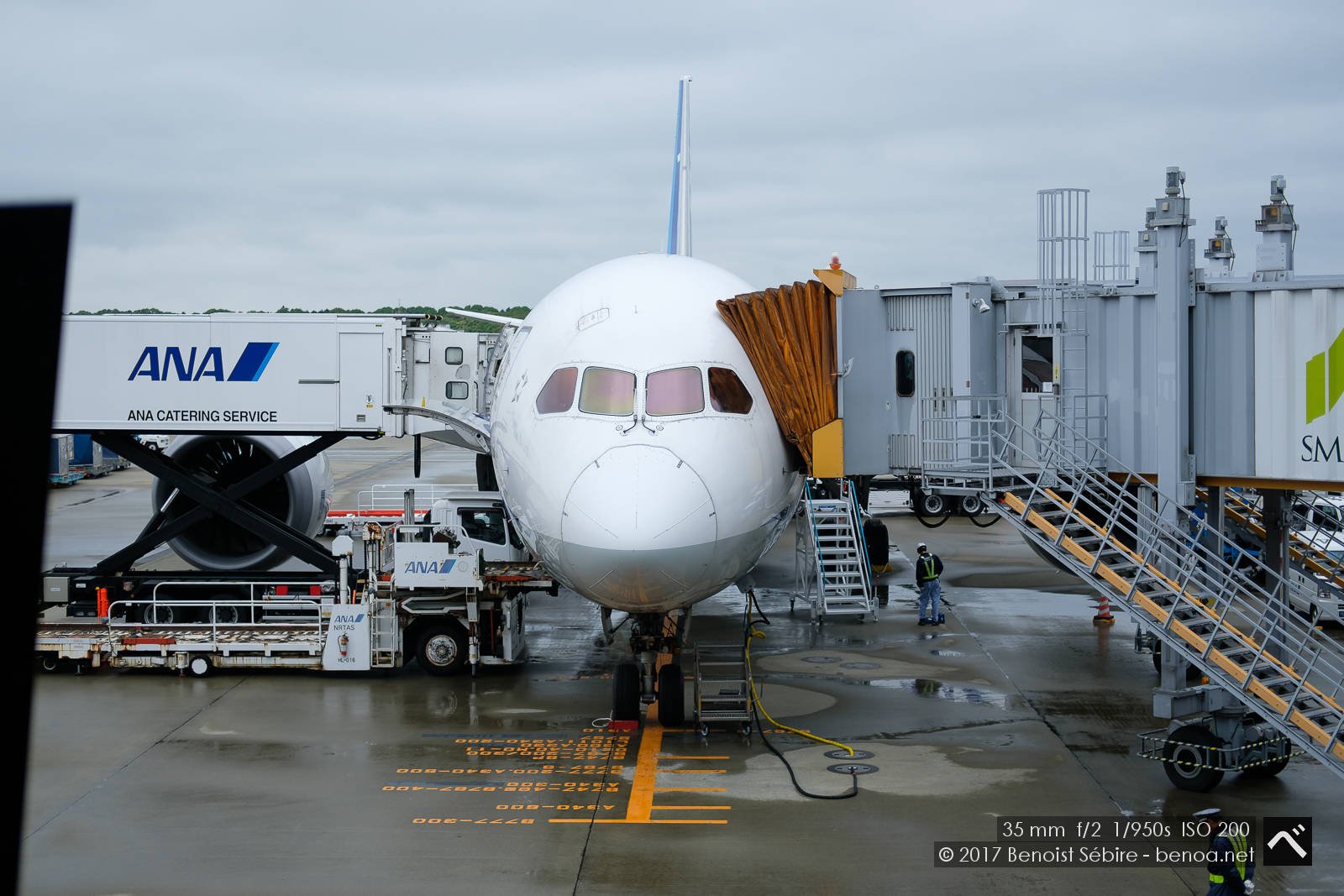 You might also like
Beach Sunset
Some long exposure shots on the beach at Sunset in Hawaii (North Shore).
Snow Police
Snowing a lot on the highway: speed limit of 50km/h - these guys were doing 70 and everyone was pacing along !