Tokyo Tower as seen from Roppongi Hills on a sunny morning.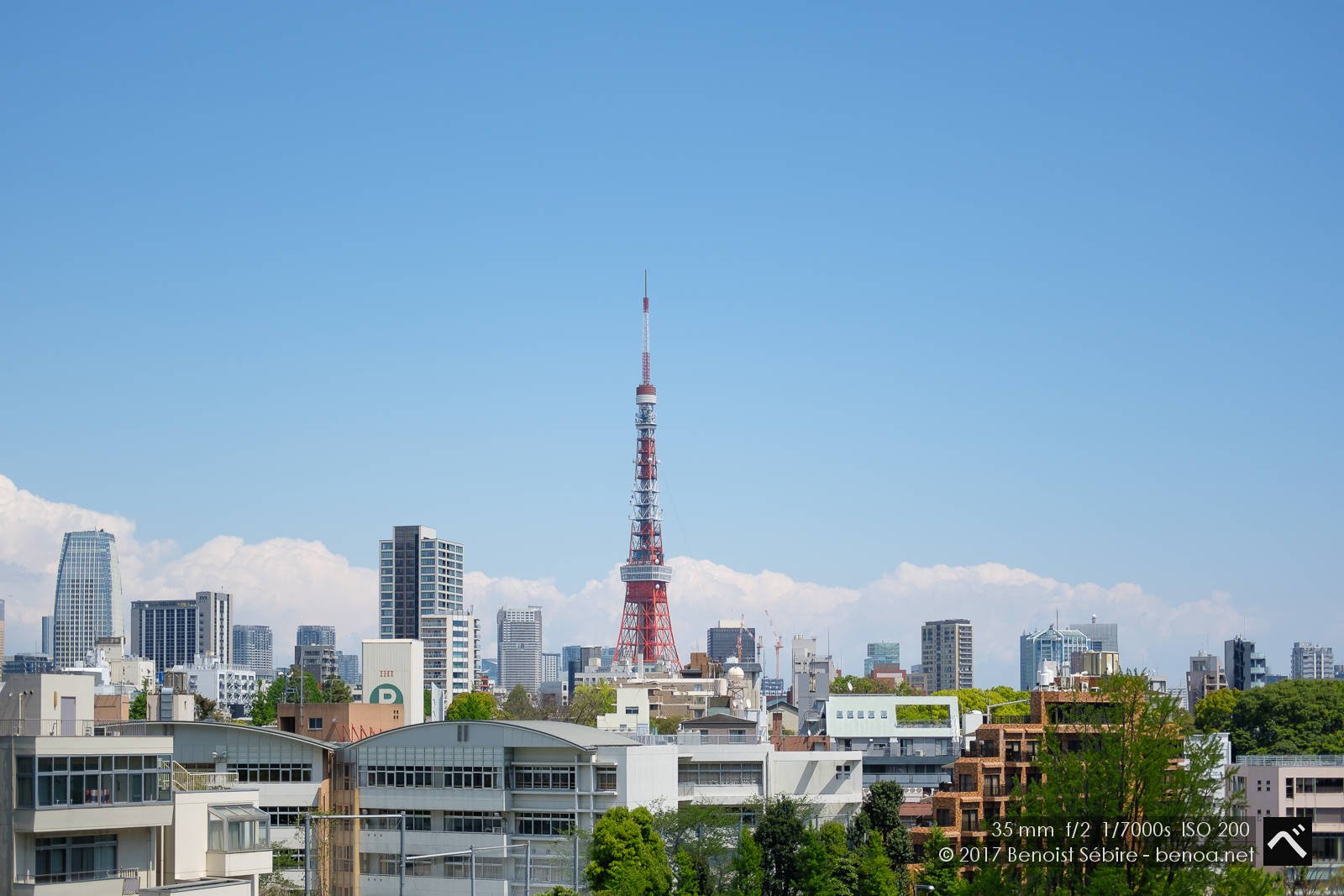 You might also like
Crossing the Bay
Crossing San Francisco bay on a cold and misty Monday morning: not ideal conditions after ~9 hours flight from Tokyo.
Ouchijuku
Ouchijuku lying along Aizu West Road is a small village nestled among lofty mountains that once flourished as post town in the Edo period. The main road through this village was called Aizu West Road or Shimotsuke Road which played an important role in connecting Aizu Wakamatsu, a castle town in Fuk...