Trying the different focus mode (including face tracking) in Shinjuku during commuting time.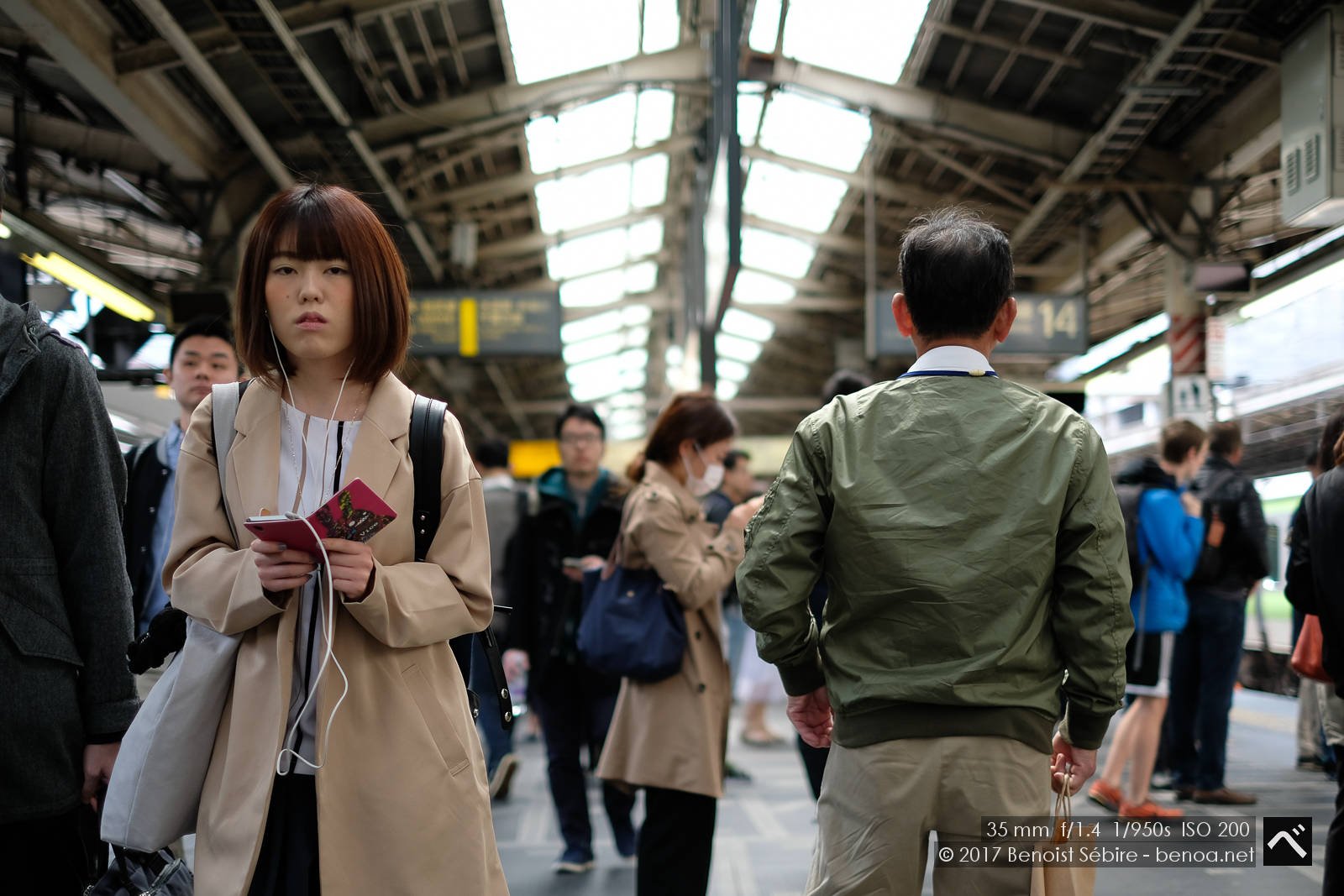 You might also like
Ryokan Food
Staying at a nice ryokan means having a chance to enjoy delicious food always. I just wish they had options for breakfast: I just can't eat salty stuff when I wake up - I need coffee and bread.
Photography Setup
Impressive setup for portrait: they were checking the outcome live on the monitor.
Harmonica Yokocho
Soon ten years in Japan and sadly I am witnessing the effect of an ageing population: all the lovely drinking/eating shacks are slowly being deserted by Japanese staff.