On our way to Takaragawa Onsen !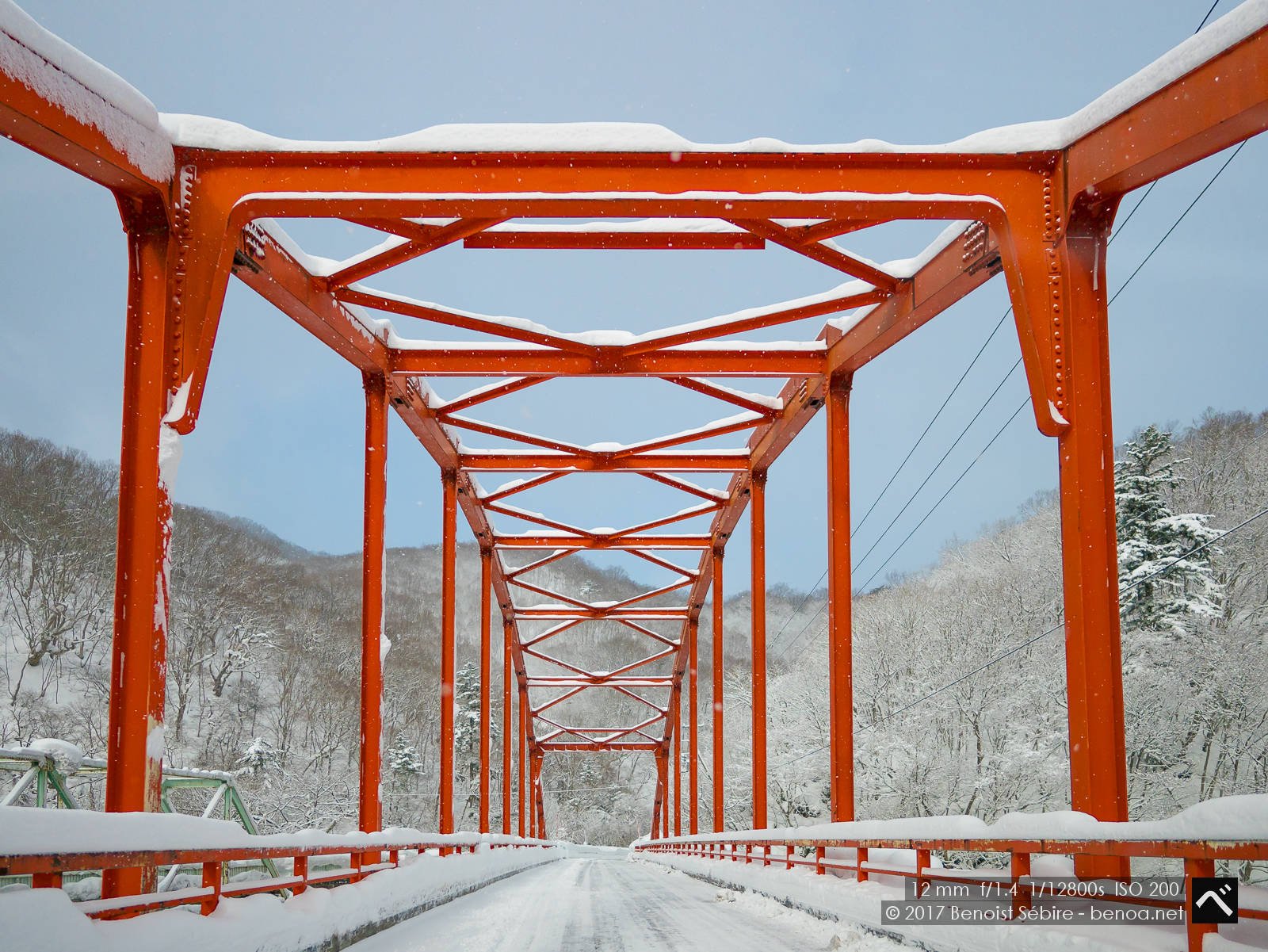 You might also like
Takaragawa Onsen
Back to Takaragawa Onsen, the largest outdoor bath in Japan, lot of snow this time, what a delightful place! My brother and I were alone for most of our stay. I think he was disappointed... ;-) Note that I shot most of these naked, going from one bath to another and it was close to -10C. Next post: ...
Bath Time
One of the best part of Japan: the combination of snow and hot spring!
Snow Police
Snowing a lot on the highway: speed limit of 50km/h - these guys were doing 70 and everyone was pacing along !