The Hakone Skyline offers some of the best views of Fujisan.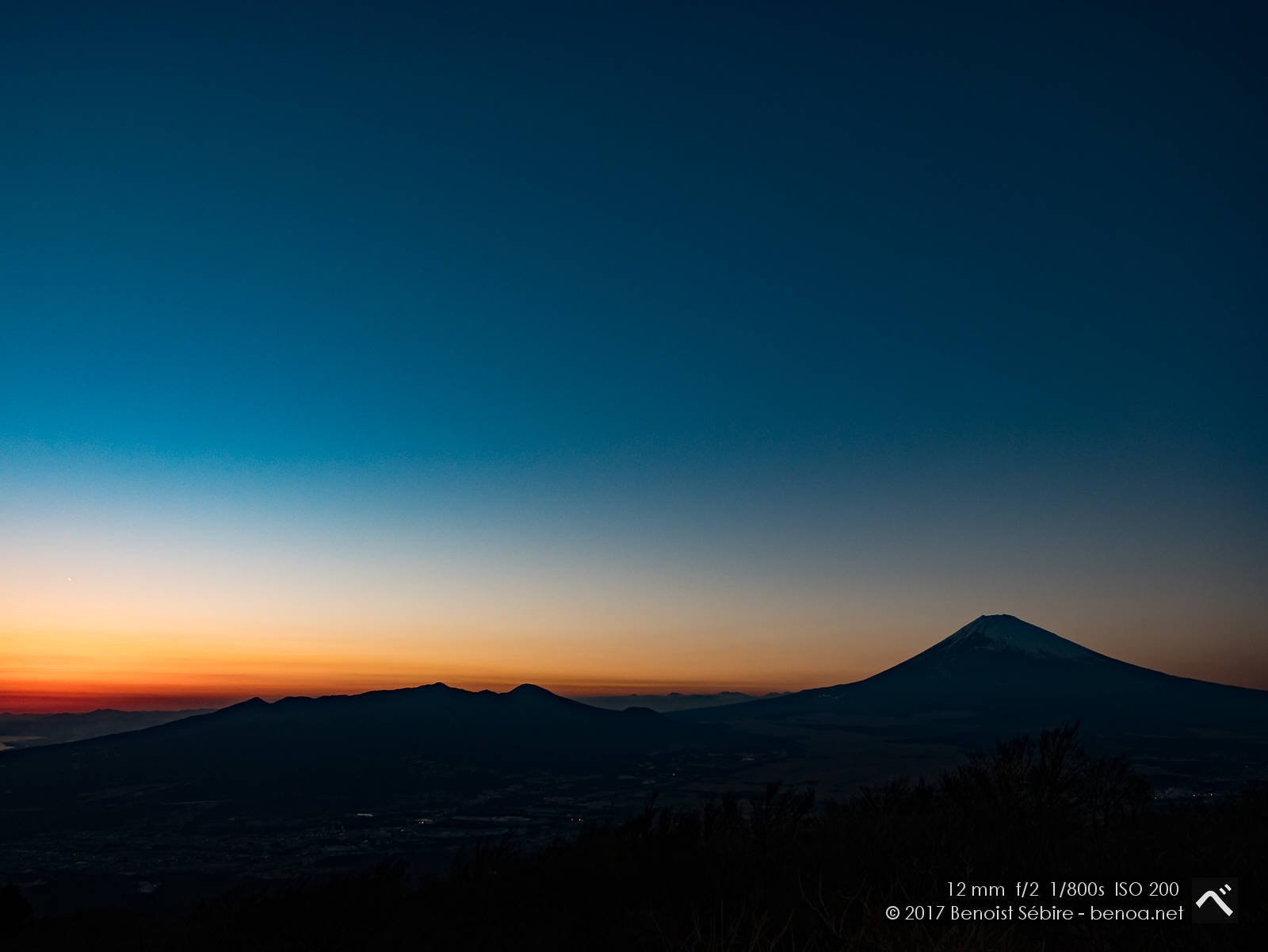 You might also like
Honolulu Traffic Jam
Going to upload a few pictures from Hawaii in my next few posts. This is a traffic Jam in Honolulu, nothing remarkable, just like the light and bokeh of this one :)
Traffic Light
Trying the XT2 at night... The 35mm f/1.4 isn't too fast at focusing ! I think I'm going to switch to the f/2, which happens to be weather resistant too (WR).
Yurakucho
Yurakucho station: busy as always, with a Shinkansen passing through.