Very happy with this shot of the Tokyo Tower from the Zojoji Temple. My new favourite one!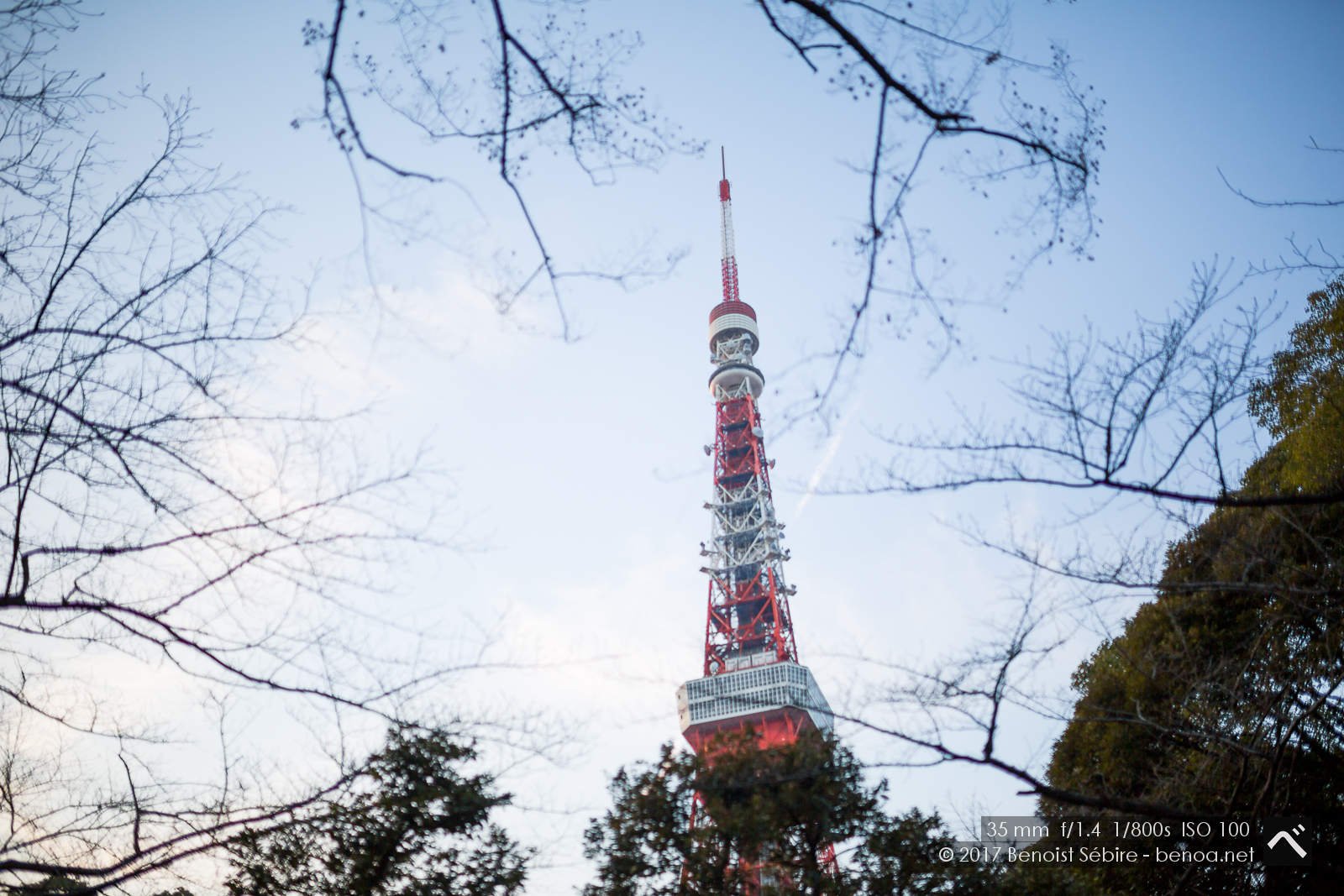 You might also like
Shakuji River
Back to the Shakuji River, this time with my 100-400mm lens. Definitely one of the best spots in Tokyo to take cherry blossom pictures.
Blossom Canopy
Pink everywhere in Ueno Koen: a favourite Hanami spot for Japanese and tourists alike in Tokyo.
Randoseru
I now understand why these Japanese school-bags or randoseru (ランドセル) are so expensive : beautiful craftmanship ! According to wikipedia, the term randoseru is a borrowed word from the Dutch "ransel" meaning "backpack", a clue to its origins nearly 200 years ago as used in the Netherlands. Traditiona...