Tori in the snow in Aizu Wakamatsu.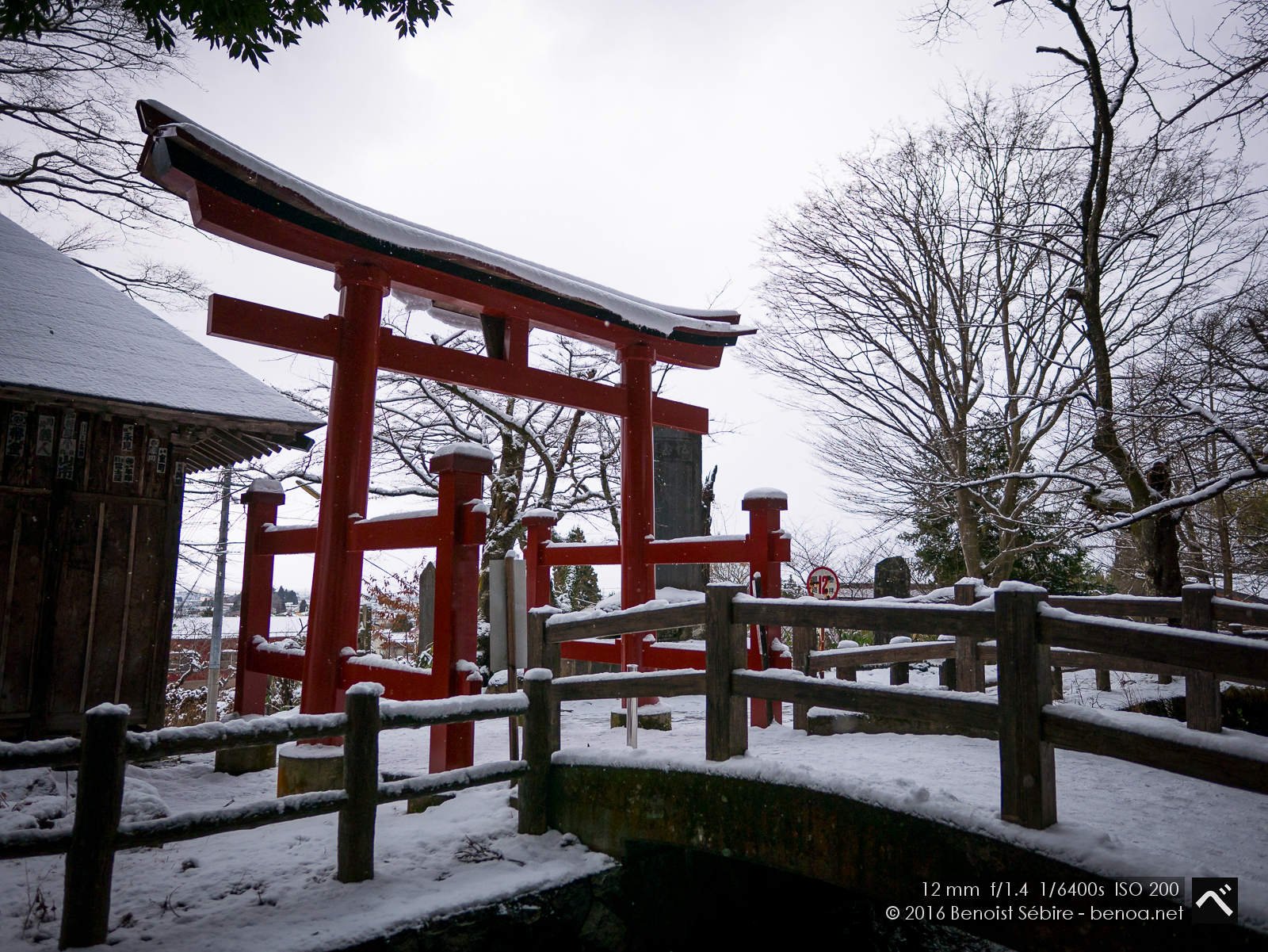 You might also like
Higashiyama Onsen
Higashiyama Onsen (東山温泉) is an onsen resort in a valley just east of the downtown area of Aizu Wakamatsu. One particularly notable ryokan of the valley is the Mukaitaki Ryokan: a traditional, wooden construction, with its name written in gold on the side - you can't miss it. Was lucky with the weath...
Ouchijuku
Ouchijuku lying along Aizu West Road is a small village nestled among lofty mountains that once flourished as post town in the Edo period. The main road through this village was called Aizu West Road or Shimotsuke Road which played an important role in connecting Aizu Wakamatsu, a castle town in Fuk...