Nice ambient lighting at the top of the Tokyo Tower: purple!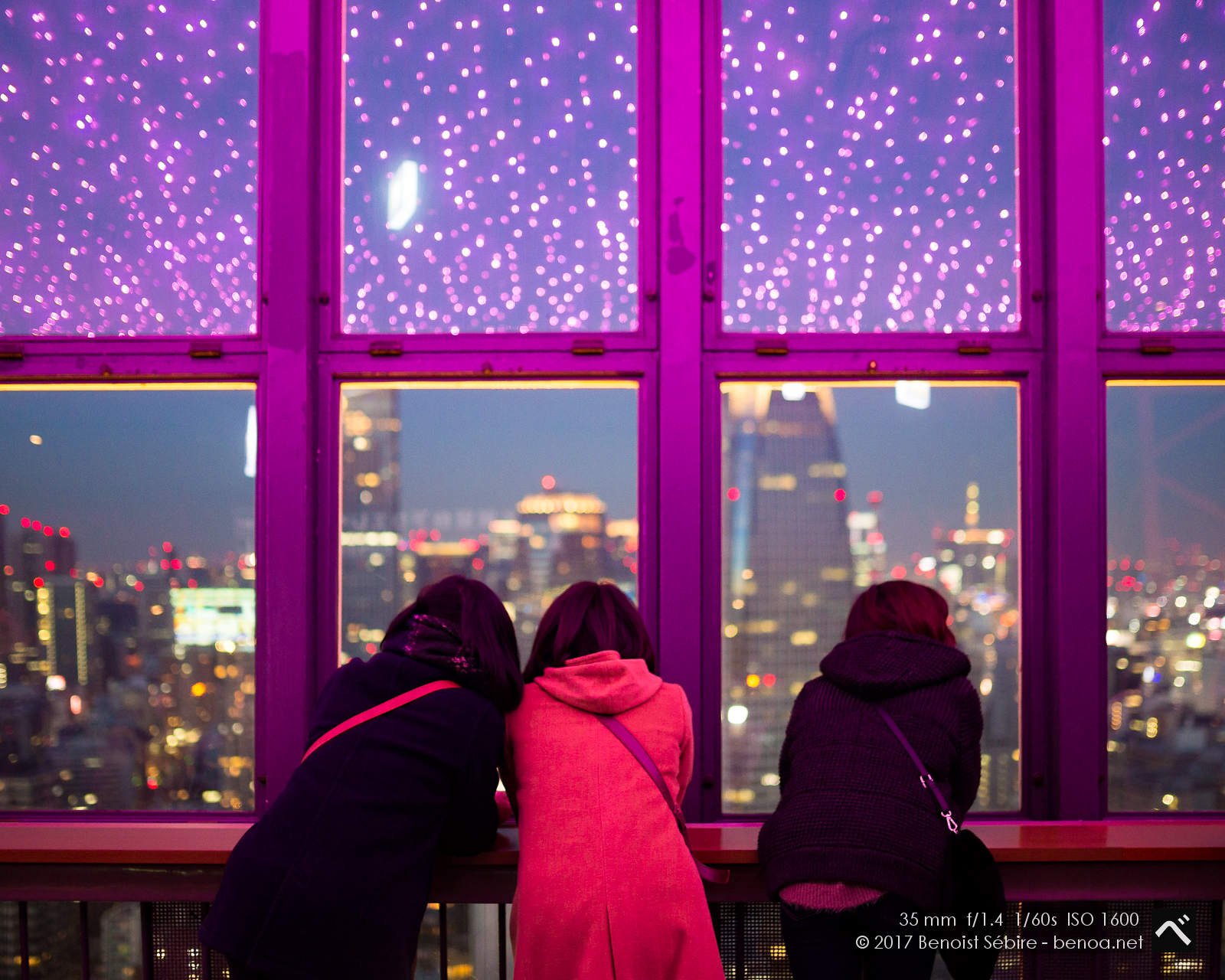 You might also like
Harmonica Yokocho
Soon ten years in Japan and sadly I am witnessing the effect of an ageing population: all the lovely drinking/eating shacks are slowly being deserted by Japanese staff.
MidTown
Enjoying a coffee, under the sun - well, almost.
Stock Photography
Just three elements short of a perfect shot for stock photography: wrong focus, misplaced chair and no signed model release! :)