Nice ambient lighting at the top of the Tokyo Tower: purple!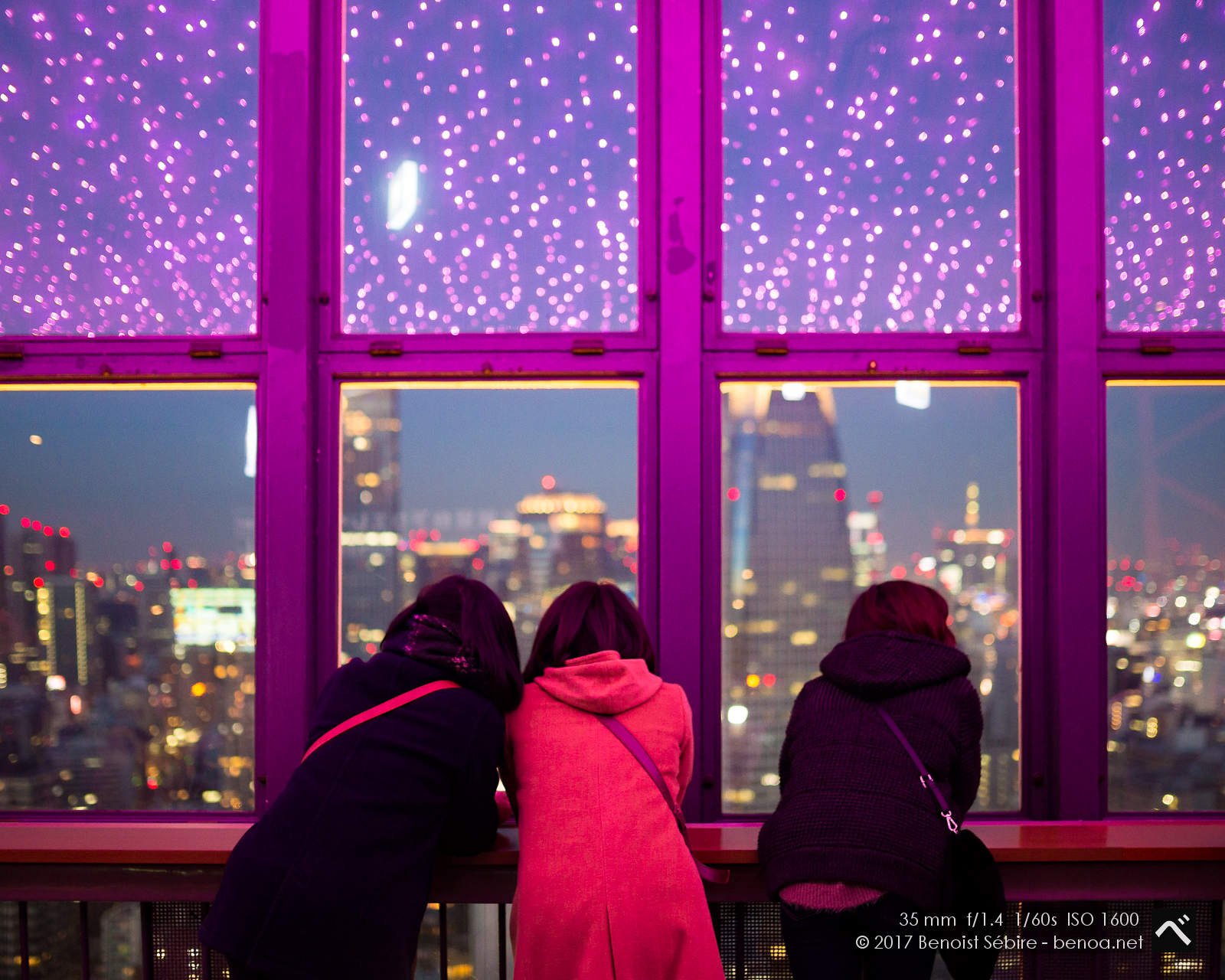 You might also like
Space Mountain
First trip to Disneyland Tokyo with my 135mm and killing time while queueing for Space Mountain. Not too bad a result!
Oden Time
With the cold weather back in Tokyo, it's time to enjoy some delicious Oden!
Harmonica Yokocho
Soon ten years in Japan and sadly I am witnessing the effect of an ageing population: all the lovely drinking/eating shacks are slowly being deserted by Japanese staff.