Funny side on a bench in Ouchijuku: pretty people only!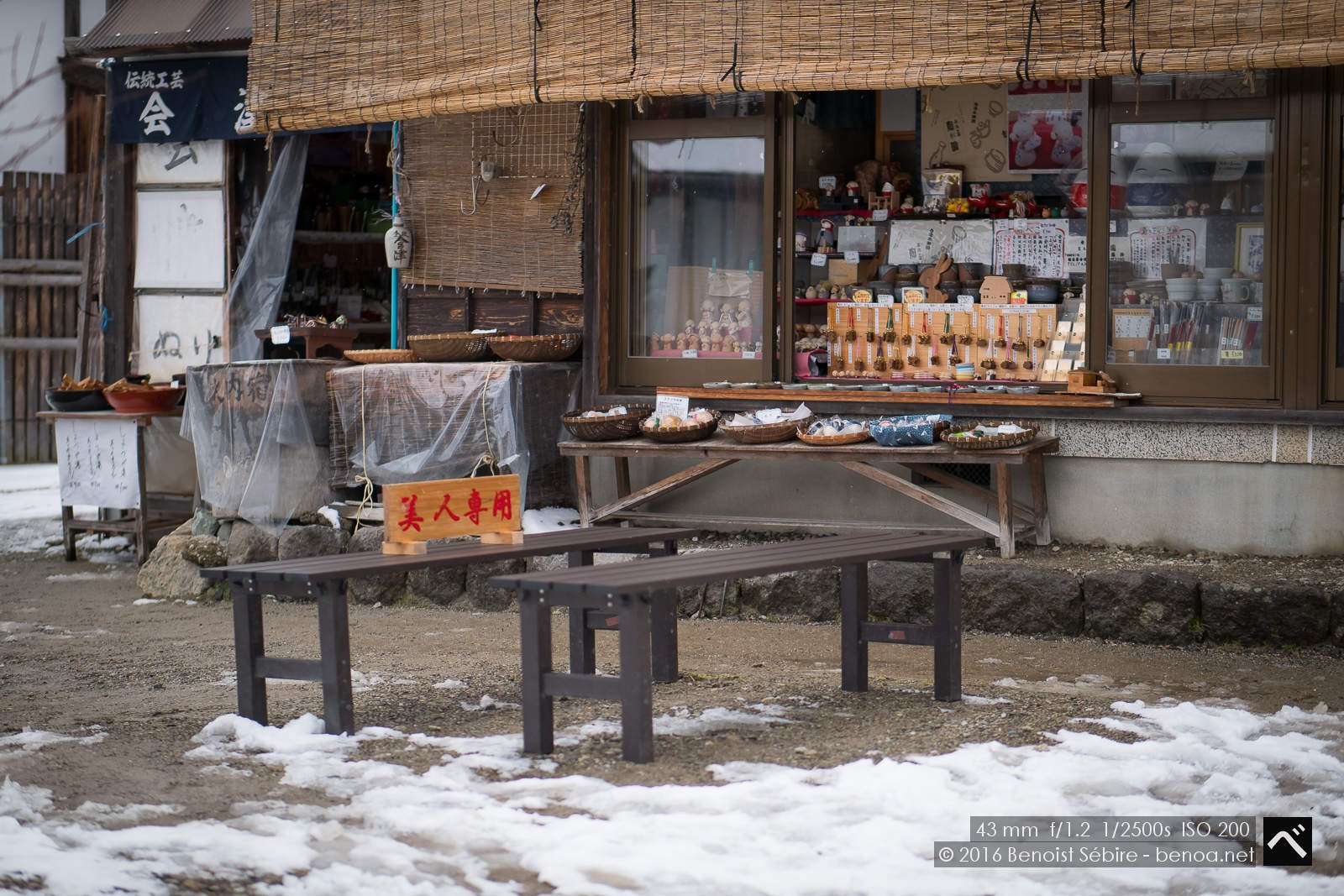 You might also like
Yakitori Night
Yakitori night with two french daddies from the school - good food, good chat.
Amazake
Just when I thought I could enjoy a peaceful Amazake in Hakone, a bus unloaded a horde of noisy tourists :(
Sakura Girls
And yes, a long focal is also useful for lovely portraits.