Funny side on a bench in Ouchijuku: pretty people only!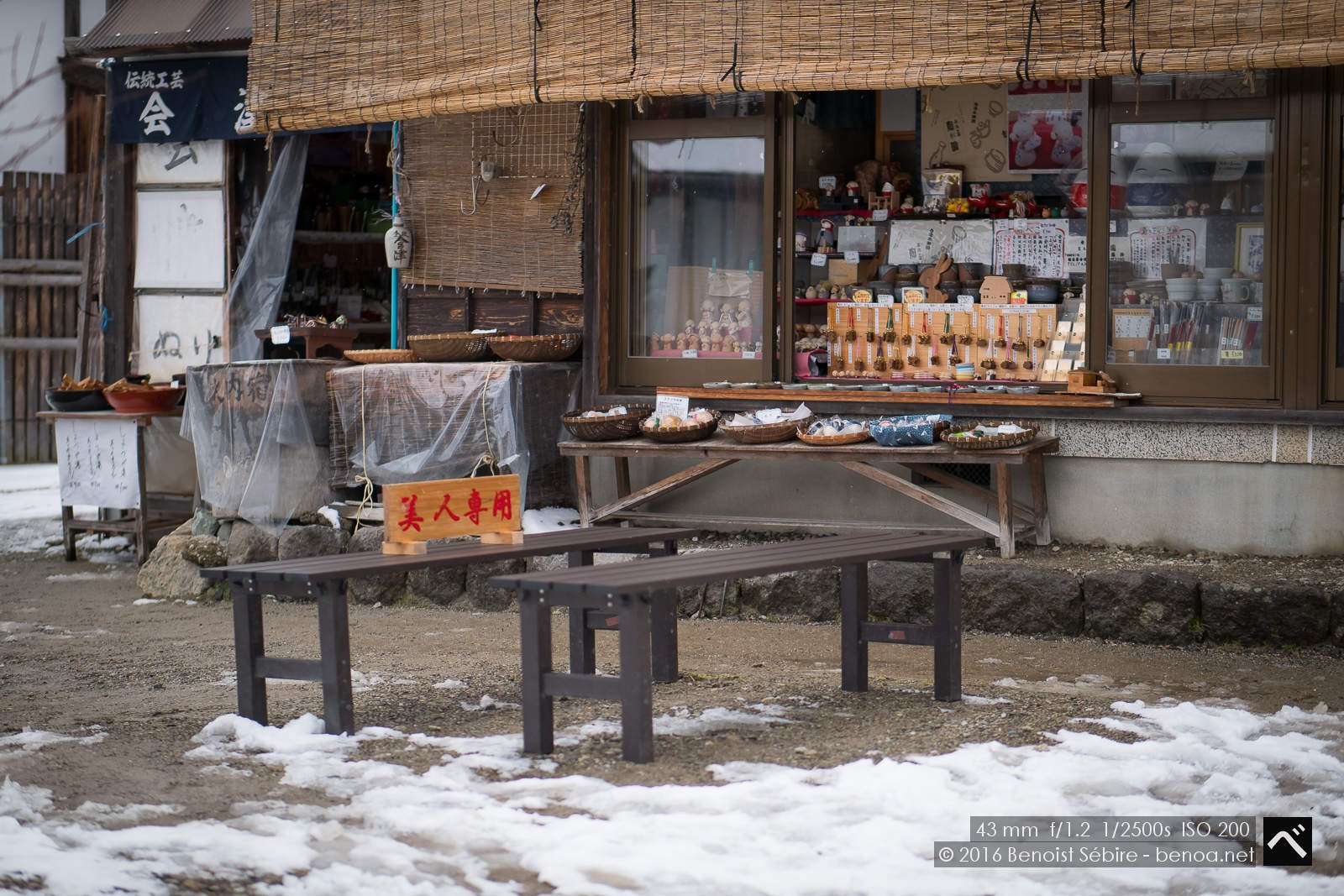 You might also like
Hanami Walk
First few steps of a 20km walk around Tokyo for some Hanami Shots... Bad weather, few blossoms: the worst Hanami in 10 years.
Tokyo Tower
Very happy with this shot of the Tokyo Tower from the Zojoji Temple. My new favourite one!
Beer Girls
What a baseball game in Japan would be without them? Tough job to go up and down the stairs with a keg on their back.