Funny side on a bench in Ouchijuku: pretty people only!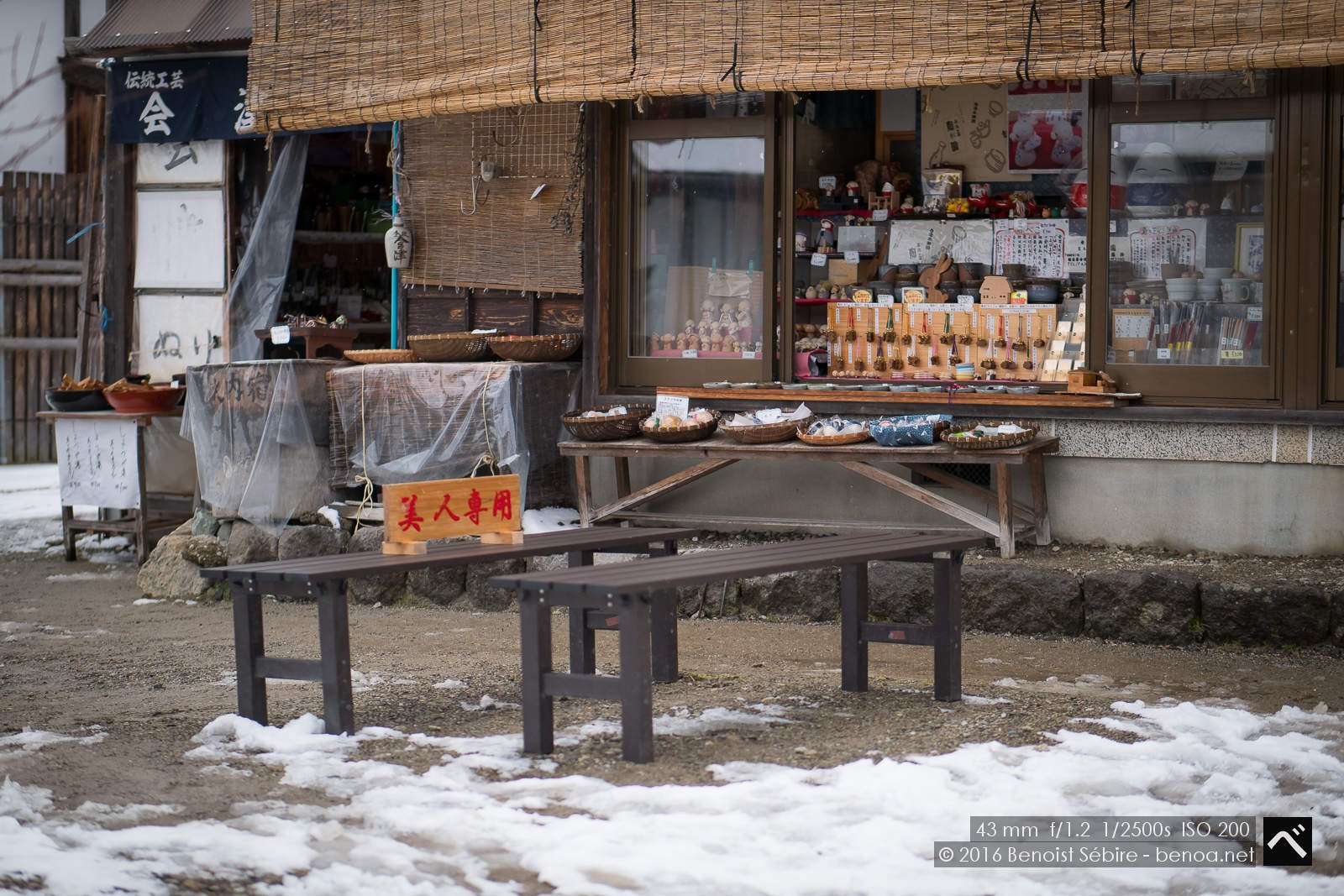 You might also like
Audi S4
Another test drive thanks to Audi Ikebukuro: a brand new 2017 Audi S4, and when I say brand new it's not a figure of speech: it only had 30km on the odometer when they gave me the keys! I used to own the previous generation and this one is even better. Just makes it too easy to loose a driving licen...
Dubrovnik
Nice city for a business trip for once: the city of Dubrovnik, a World Heritage Site. Dubrovnik is a Croatian city on the Adriatic Sea, in the region of Dalmatia. It is one of the most prominent tourist destinations in the Mediterranean Sea, a seaport and the ...
Snow Police
Snowing a lot on the highway: speed limit of 50km/h - these guys were doing 70 and everyone was pacing along !