Having fun on JR platforms with an ND filter mounted on the GX-85.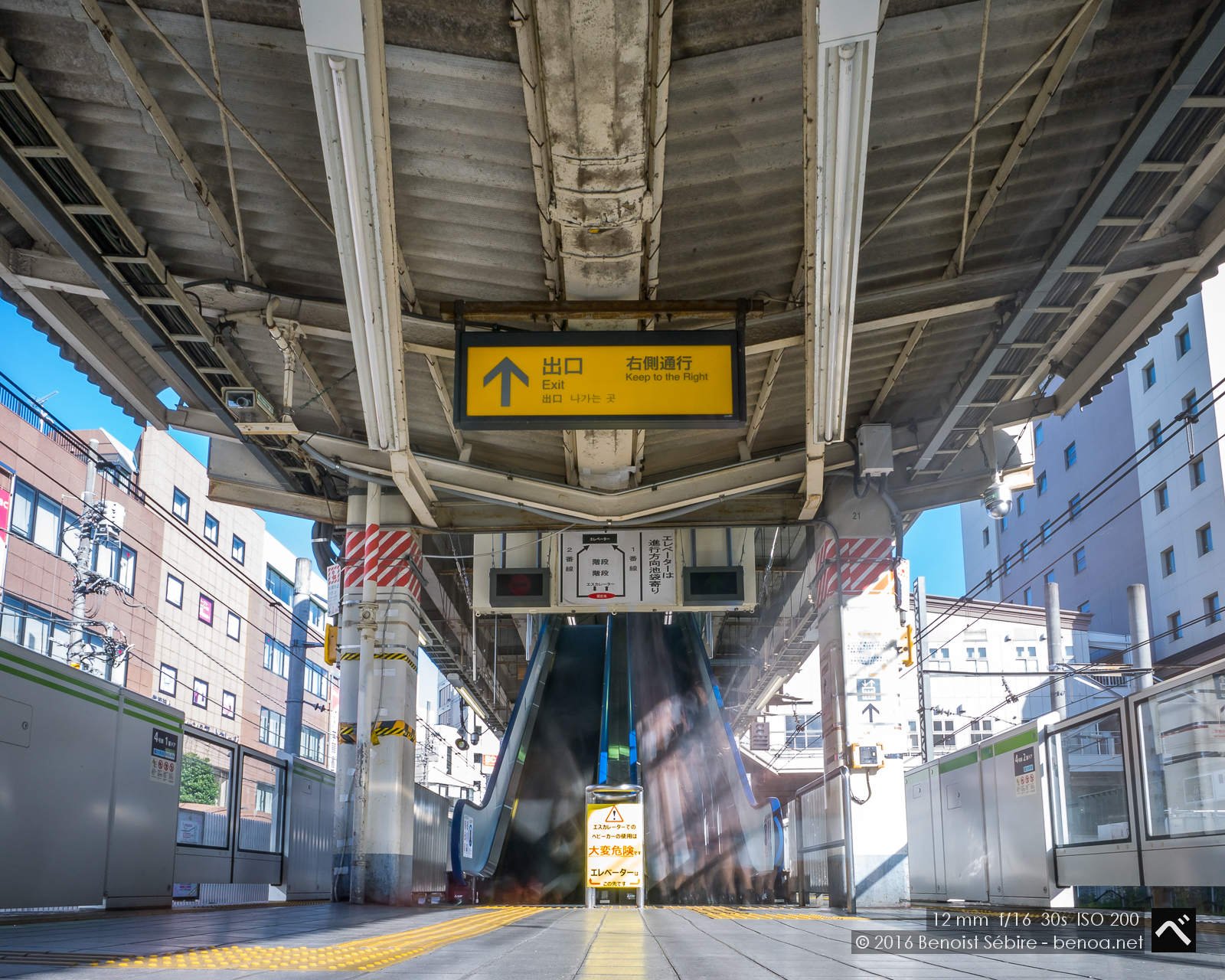 You might also like
Handheld Long Exposure
Again, some impressive results from the little Lumix: 1/10s handheld for some motion blur on a platform in Tokyo.
Shibuya Crossing Girl
Playing a bit more with my Nocticron 42.5mm, still wide open at f/1.2 in daylight with an ND4, this time in Shibuya with moving subjects. Best DoF achieved with the last person crossing always.
ANA Lounge
Trying the Wifi Remote of my GX85 at the ANA Lounge in Narita. Ideal for increasing my Getty collection! Love the reflection on the table.