A bit of fun in Shibuya with the GX85 and an ND400 filter.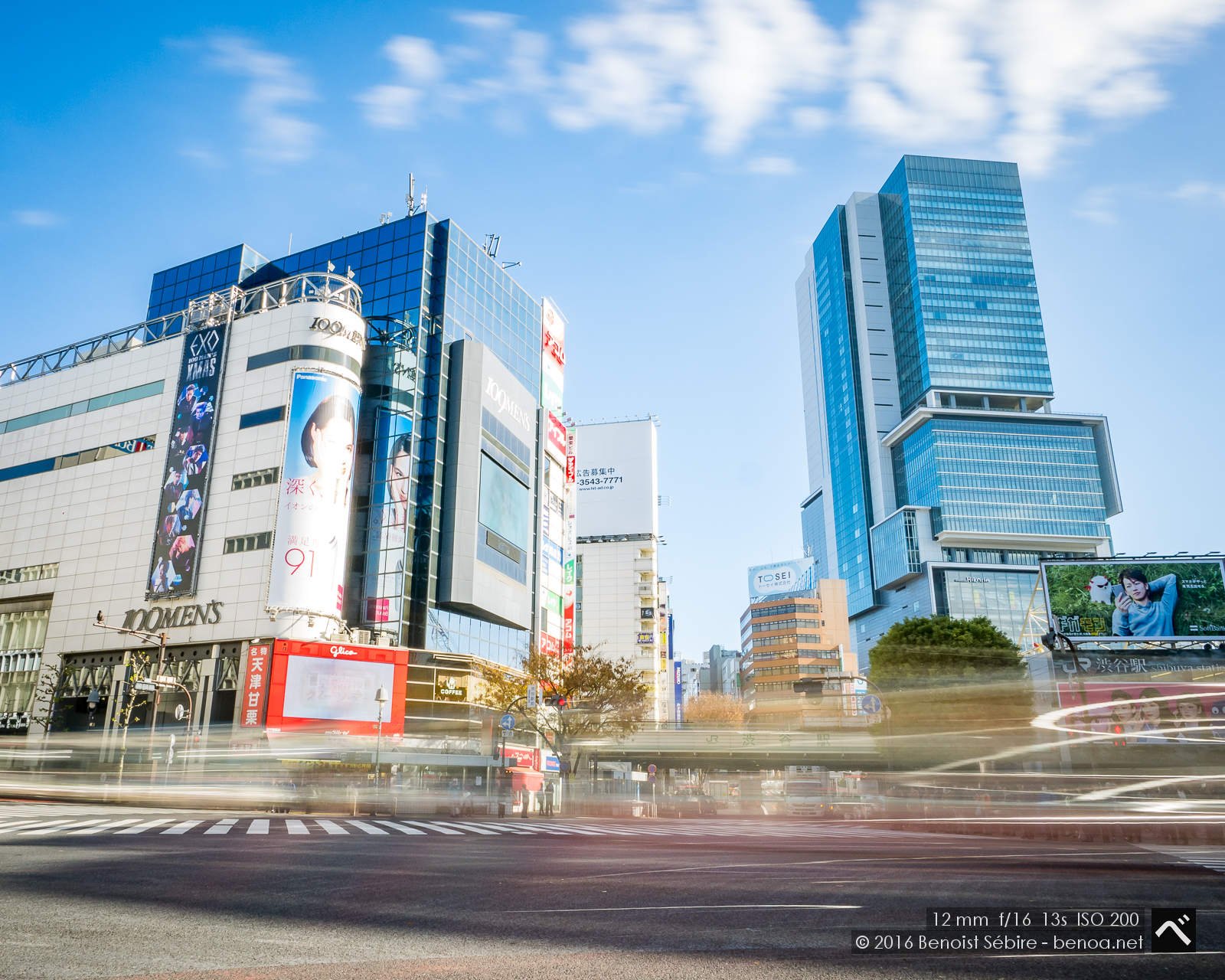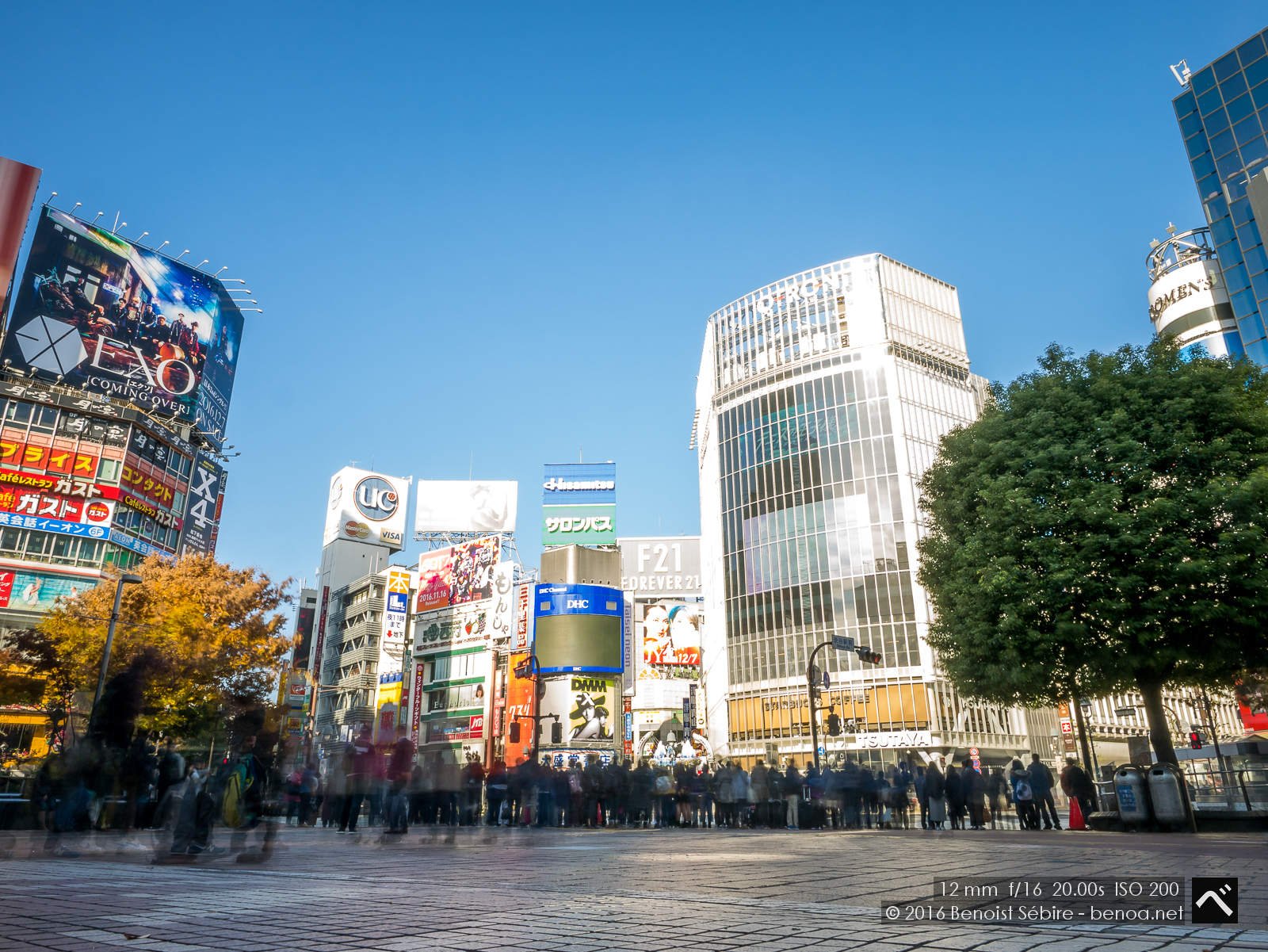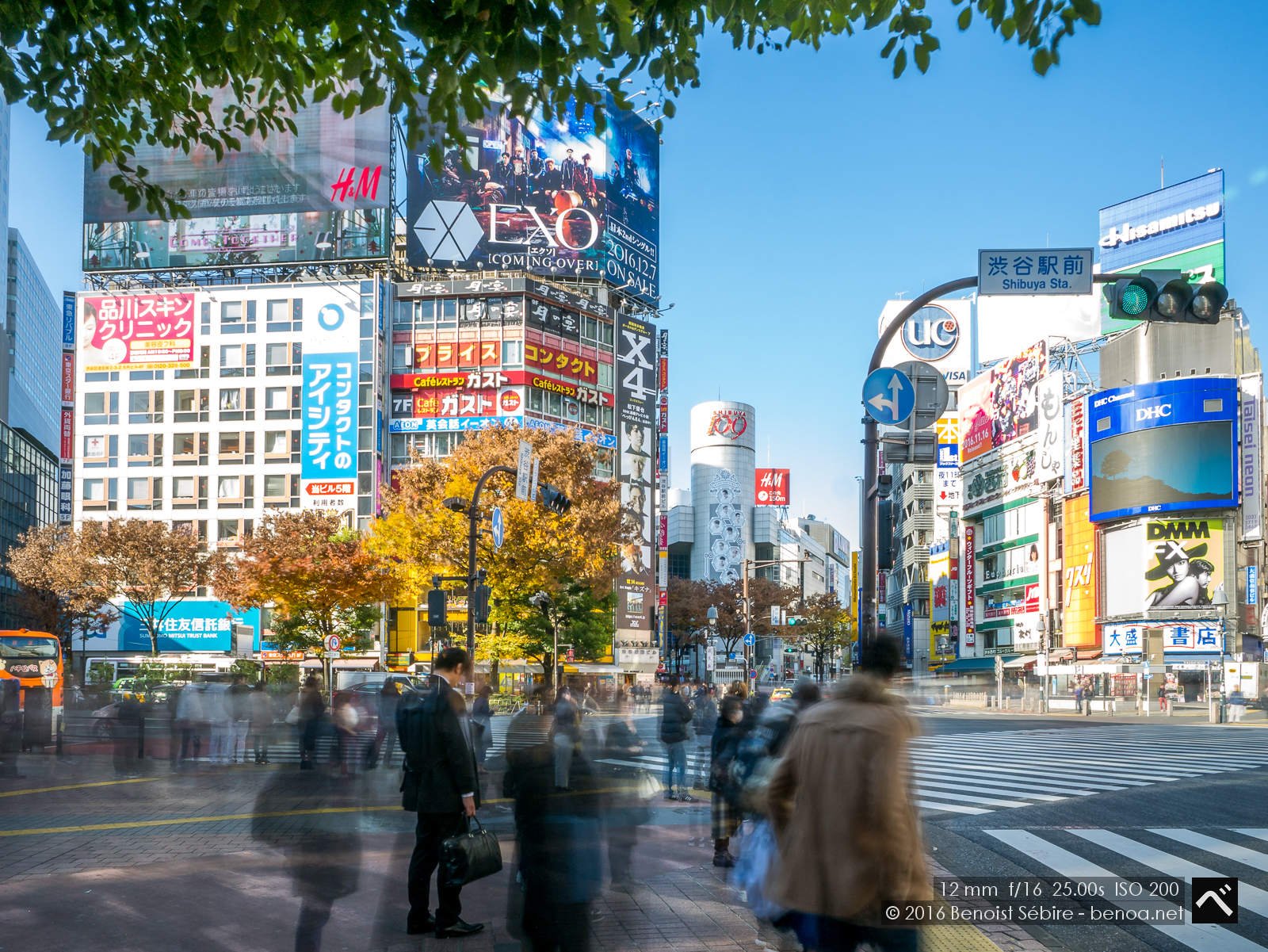 You might also like
Shibuya Crossing Girl
Playing a bit more with my Nocticron 42.5mm, still wide open at f/1.2 in daylight with an ND4, this time in Shibuya with moving subjects. Best DoF achieved with the last person crossing always.
Viron Shibuya
Breakfast at Viron in Shibuya: expensive but you can bring the leftover bread back home. Note the light effect from the GX-85.
X-T2 Limit
Pushing the little Fuji X-T2 to its limits at night: boost mode with 14fps, AF in face tracking mode, minimum shutter speed of 1/200s and very high ISO. The results are impressive, don't you think?