Beautiful Sunset on Lake Tahoe at Sand Harbor, so peaceful.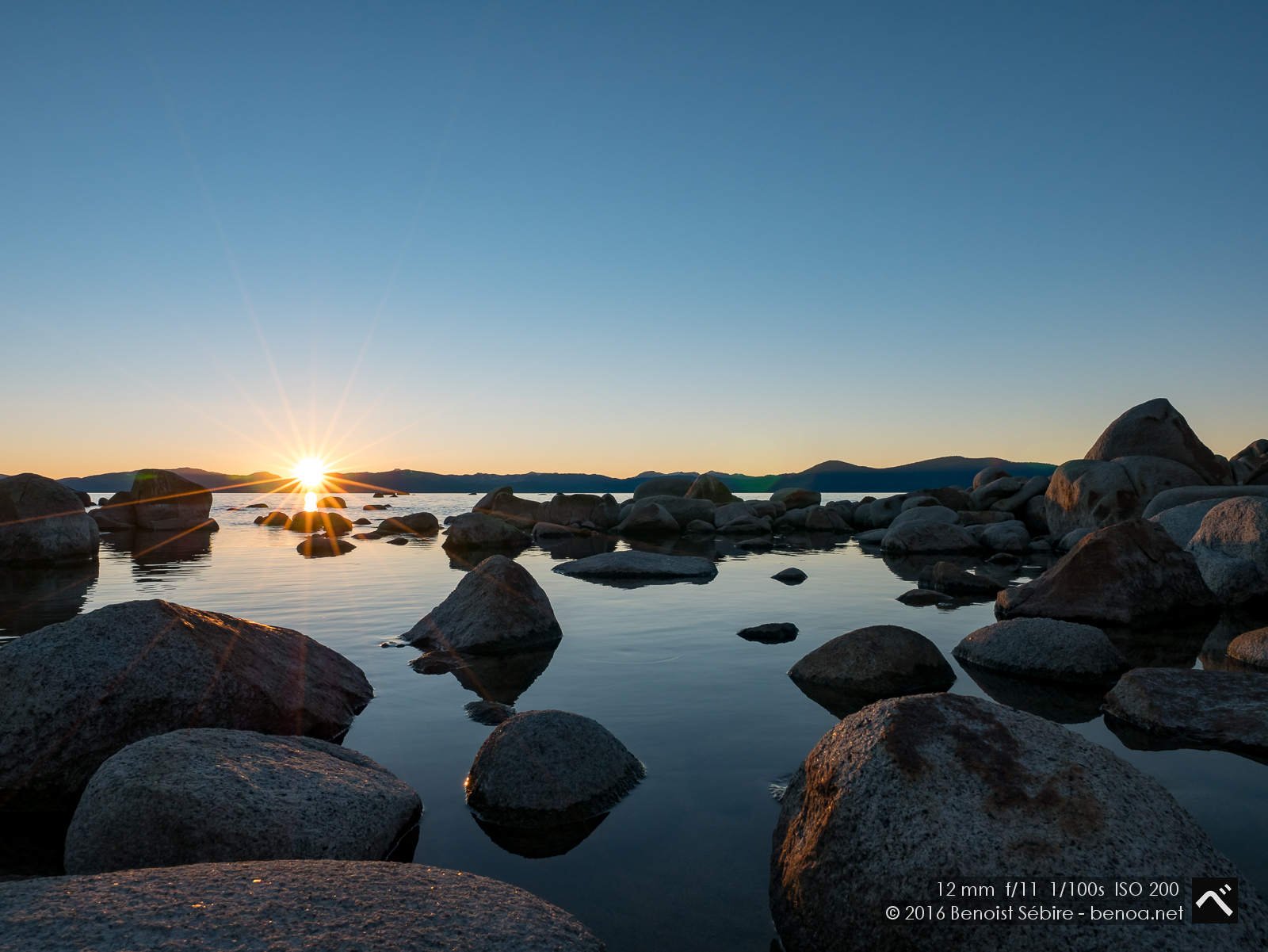 You might also like
Boarding Completed
A few bubbles in my tummy before take-off... which in that occasion only took place 3 hours later due to some balance problem with the cargo :(
Taipei from Above
Stunning view of Taipei on my way back from Kaohsiung. At the bottom right, you can clearly see Taipei 101. Would have been a perfect picture without the smudge on the window!
ANA Lunch
Business class ANA: good food but limited selection of wine.