JR Railway platform at night in Tokyo, in black and white.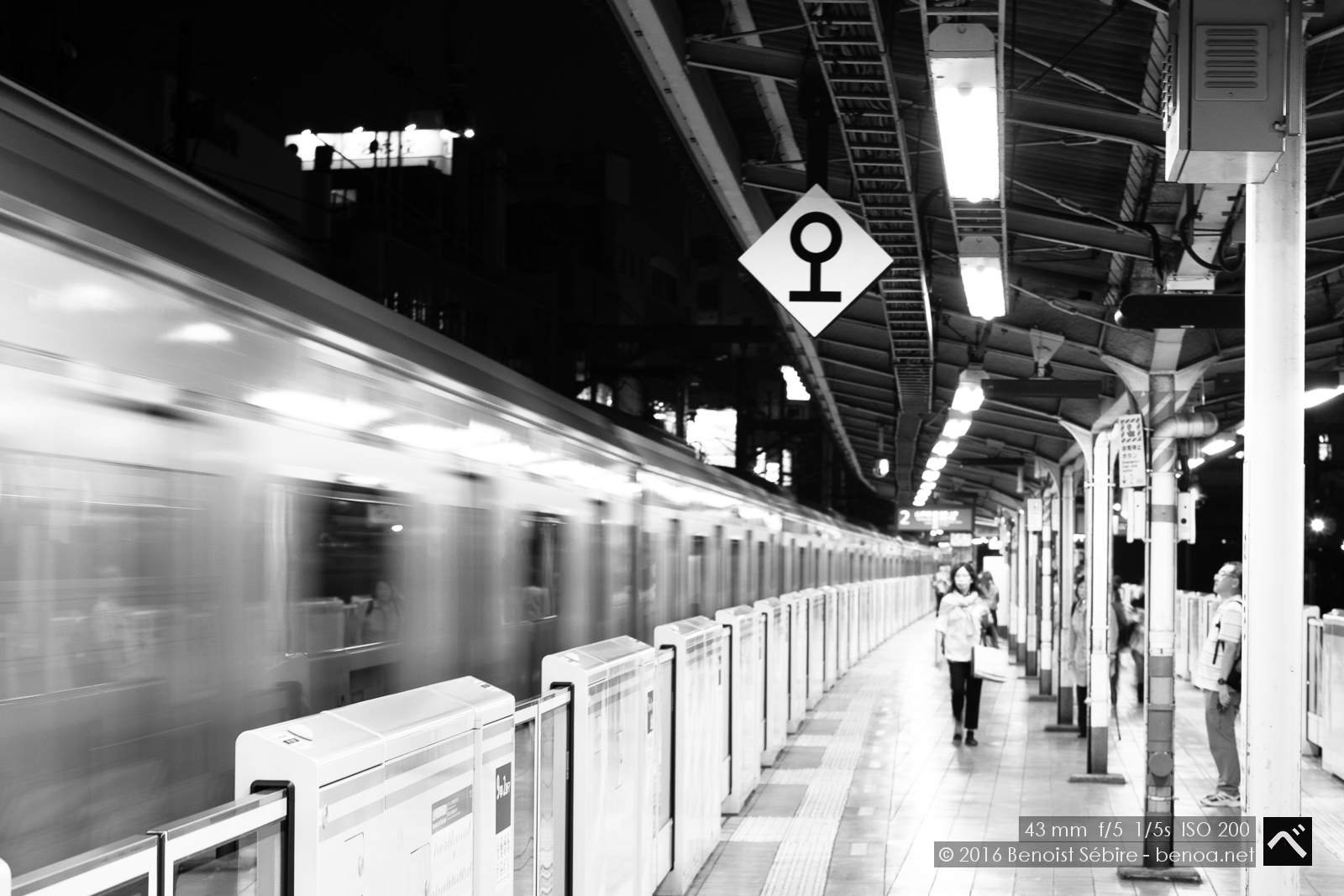 You might also like
Sakura Girls
And yes, a long focal is also useful for lovely portraits.
Cable Cars
The San Francisco cable car system is apparently the world's last manually operated cable car system . Of the 23 lines established between 1873 and 1890, only 3 remain: two routes from downtown near Union Square to Fisherman's Wharf, and a third route along California Street. While the cable cars ar...
Selfie
Selfie, selfie, everywhere, always... Social demonstration of anti-social traits!