JR Railway platform at night in Tokyo, in black and white.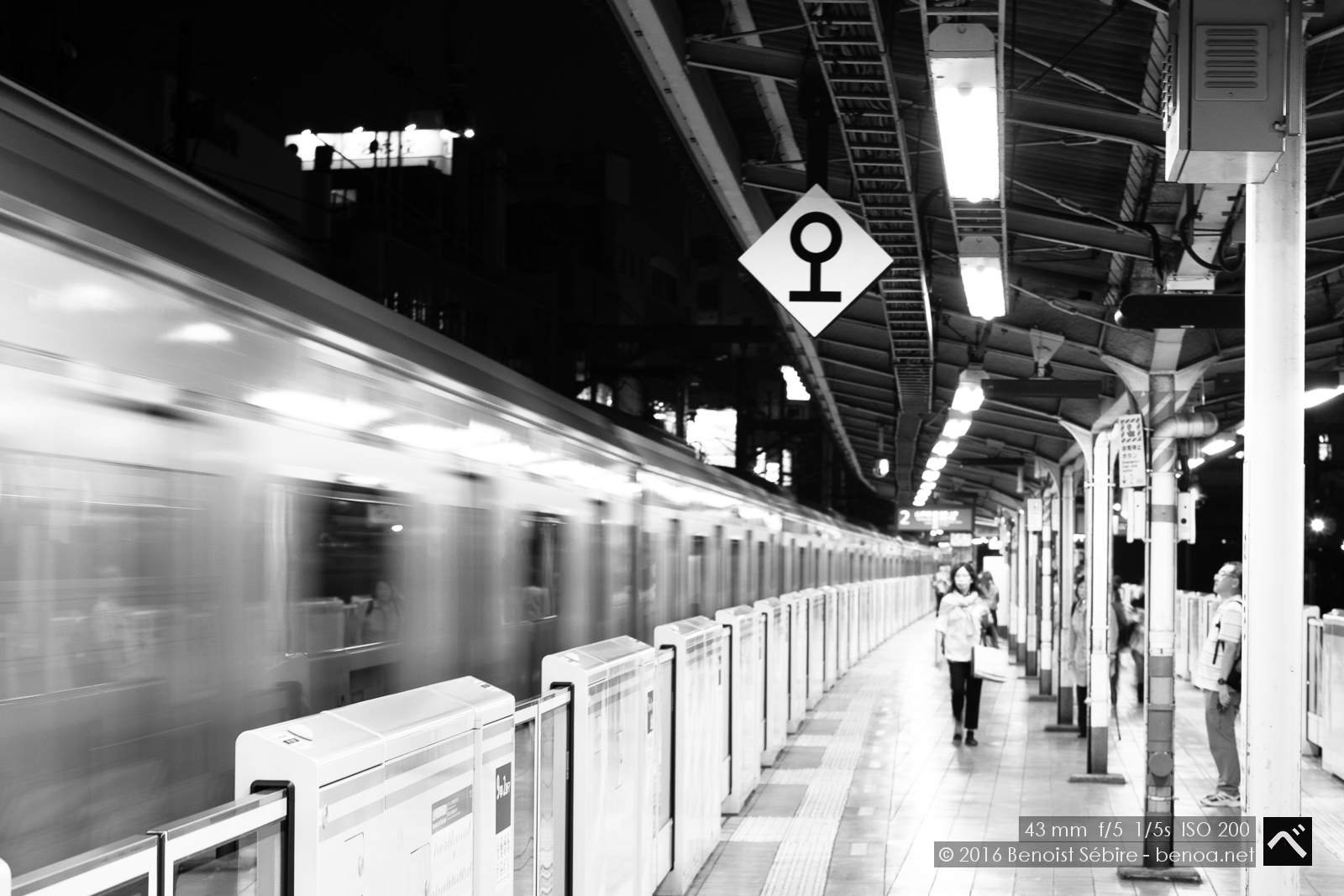 You might also like
Dharma Initiative
Leftovers from the LOST TV Series at the Kualoa Ranch ranch in Oahu.
Snow Police
Snowing a lot on the highway: speed limit of 50km/h - these guys were doing 70 and everyone was pacing along !
Rainy Shibuya
With the typhoon approaching I went to Shibuya with my little GX85 and two Lumix/Leica fixed focal lenses: NOCTICRON 42.5mm/f1.2 and SUMMILUX 12mm/f1.4. Again, very happy with the results this micro 4/3 produces.