Time for a delicious curry in my favourite Thai restaurant.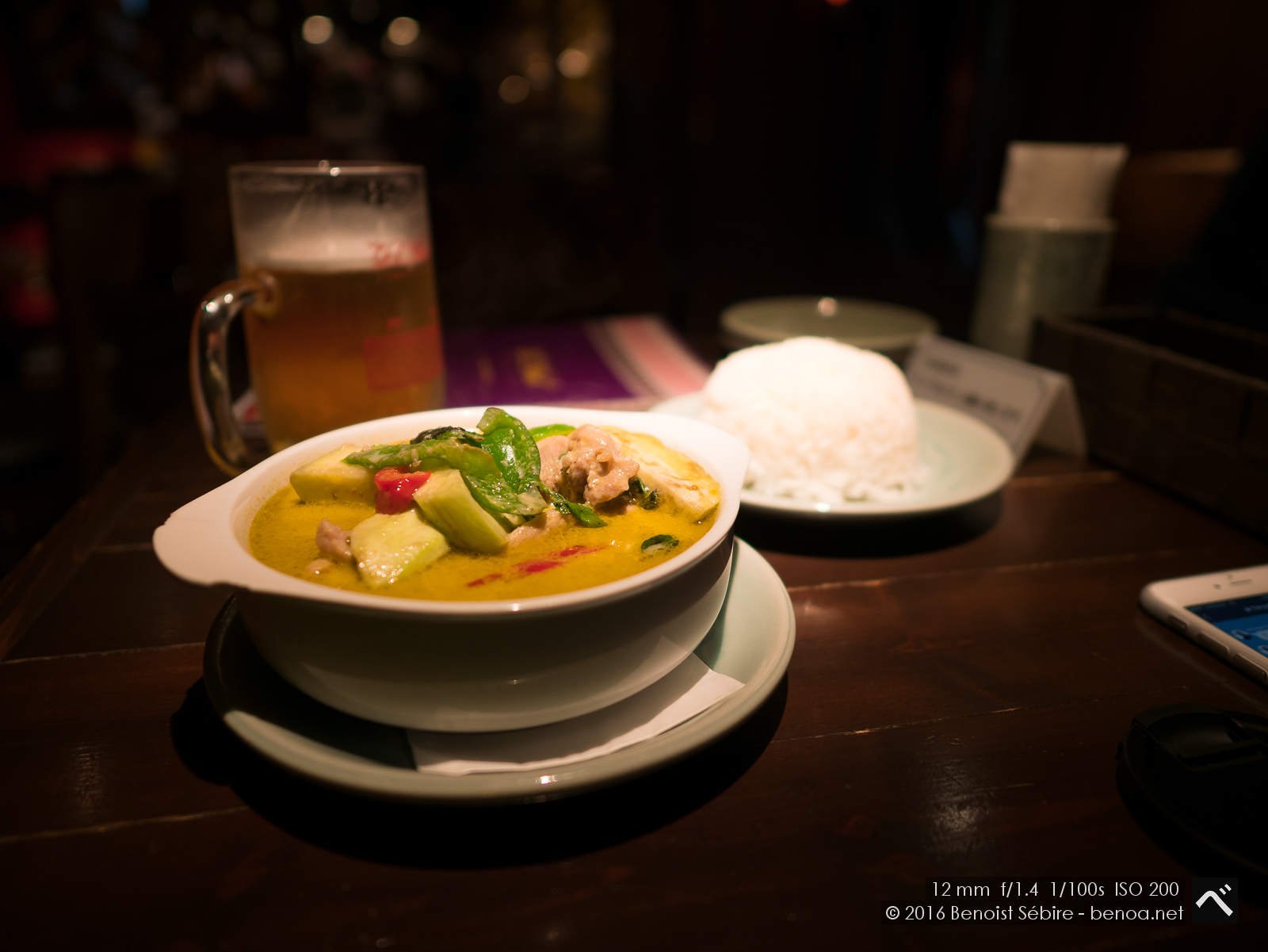 You might also like
Chinese High Speed Train
High Speed Train experience between Nanjing and Shanghai in First Class. The quality of the service would benefit a lot from cleaning the seats...
Lost Submarine
The submarine from the TV Series LOST, at the Kualoa Ranch ranch in Oahu.
Gimpo Airport
My ANA plane is waiting for me at Gimpo Airport, in Seoul.