Last evening in Kaoshiung, Taiwan: enjoying local beverages – Taiwan Beer !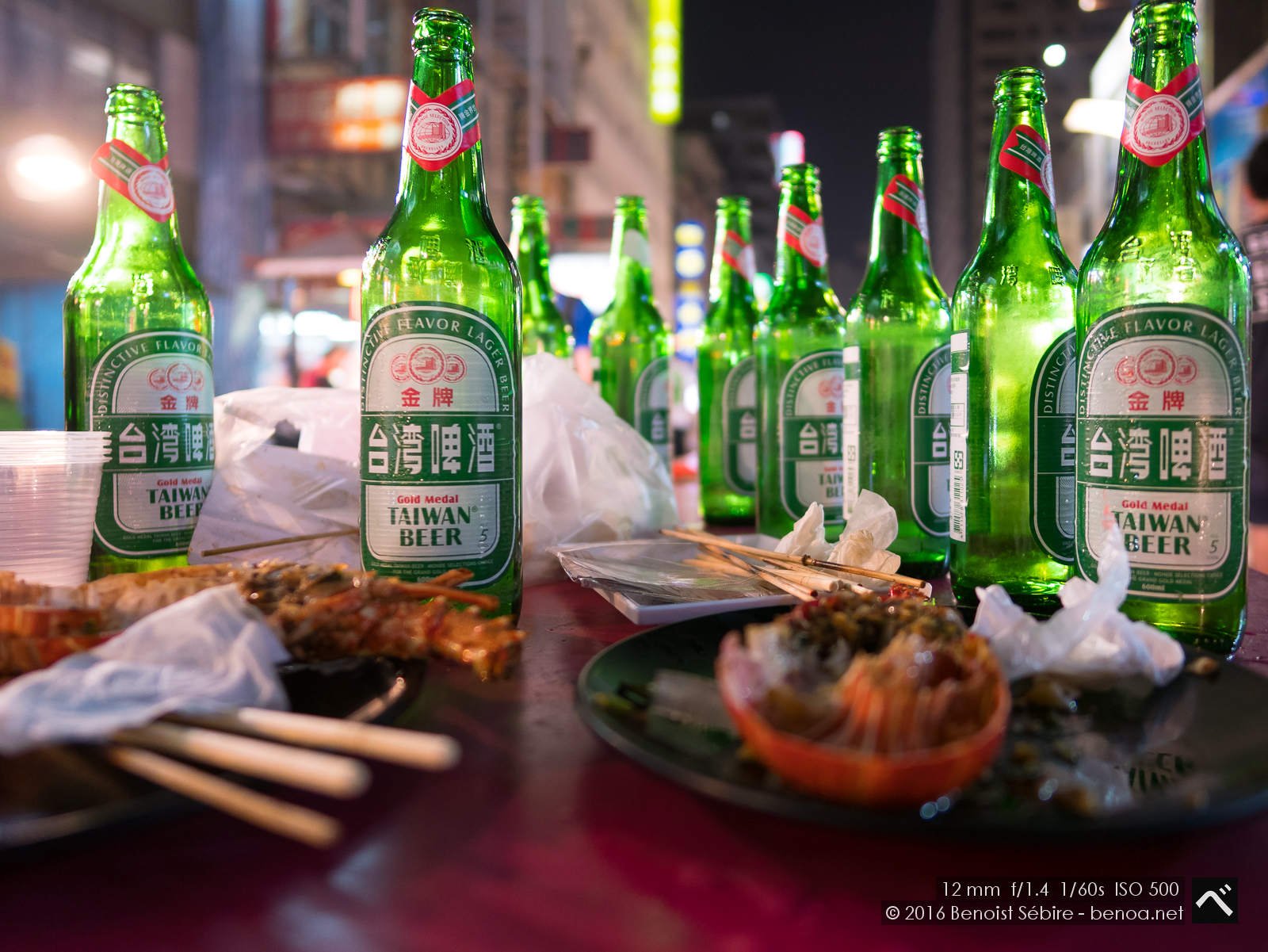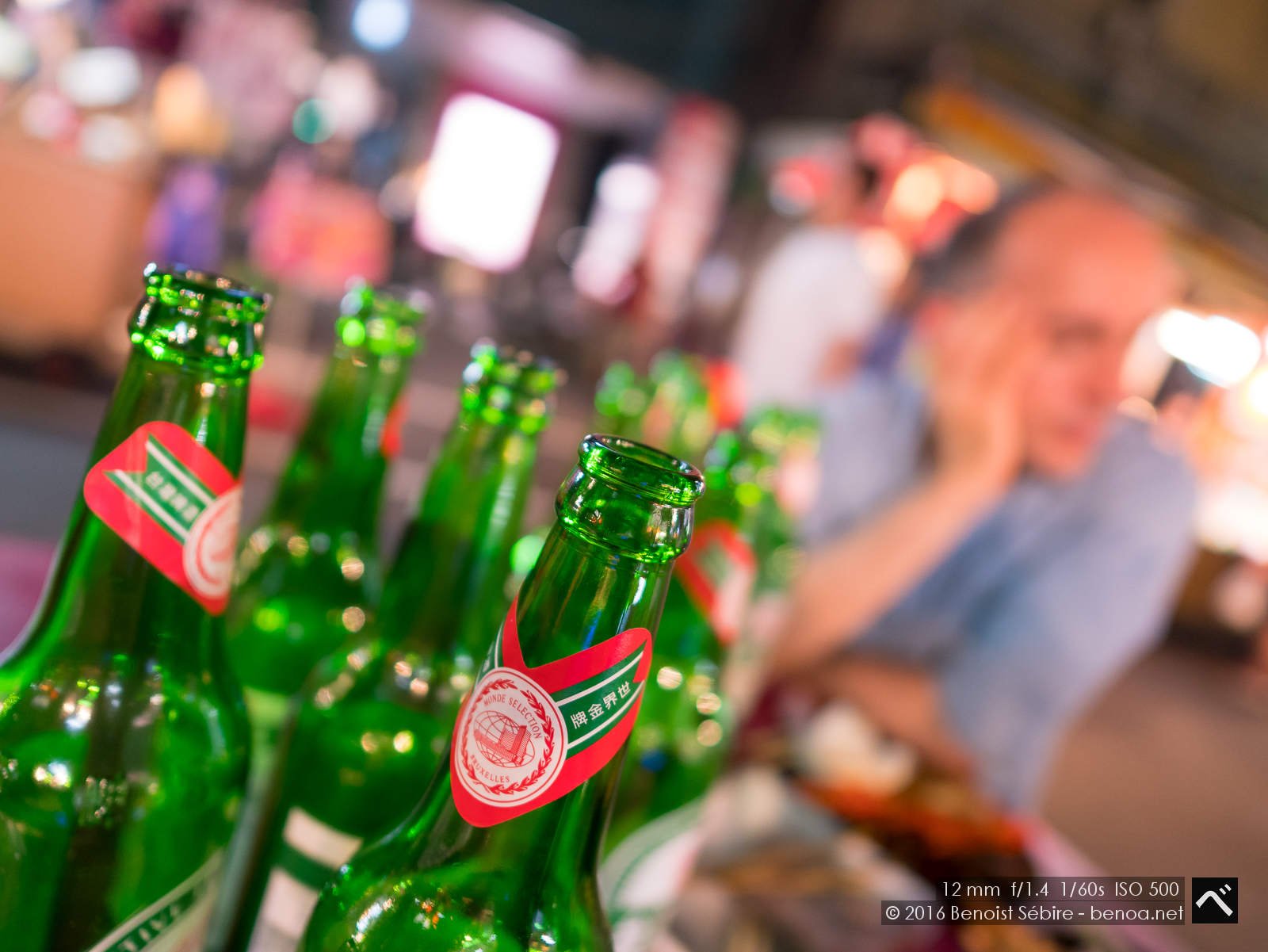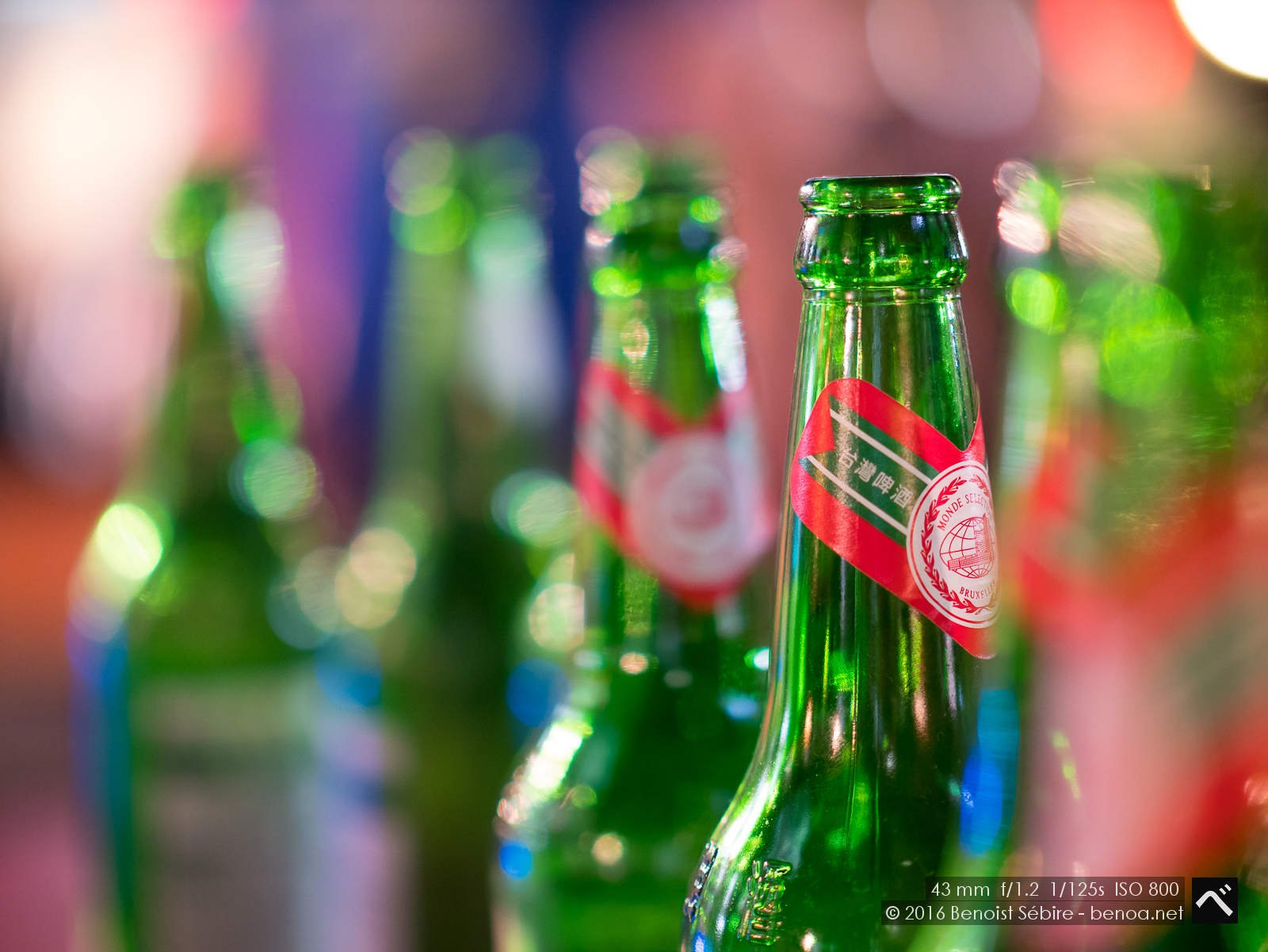 You might also like
Ruifeng Night Market
Ruifeng Night Market or Rueifong Night Market, is the largest night market in Kaohsiung & Pingtung. Even though it isn't quite as famous as the Liouhe Night Market (more on that later), it is certainly a popular night market that has been favored by the locals for over 20 years. Just like every oth...
Snake Food
Taiwanese delicacy in Kaohsiung: snake soup, snake meat and grilled snake skin. Was actually good! Didn't notice any of the supposed effects though (read, in the pants area). Two possible explanations: I am naturally very "healthy" or my condition is beyond help ;-)
Kaohsiung Temple
Xiahai Chenghuan Temple (霞海城隍廟) near the conference center in Kaohsiung. A bit spooky, loved it! I'm quite sure I'm the only delegate who paid the temple a visit :)