Good service at Starbucks always.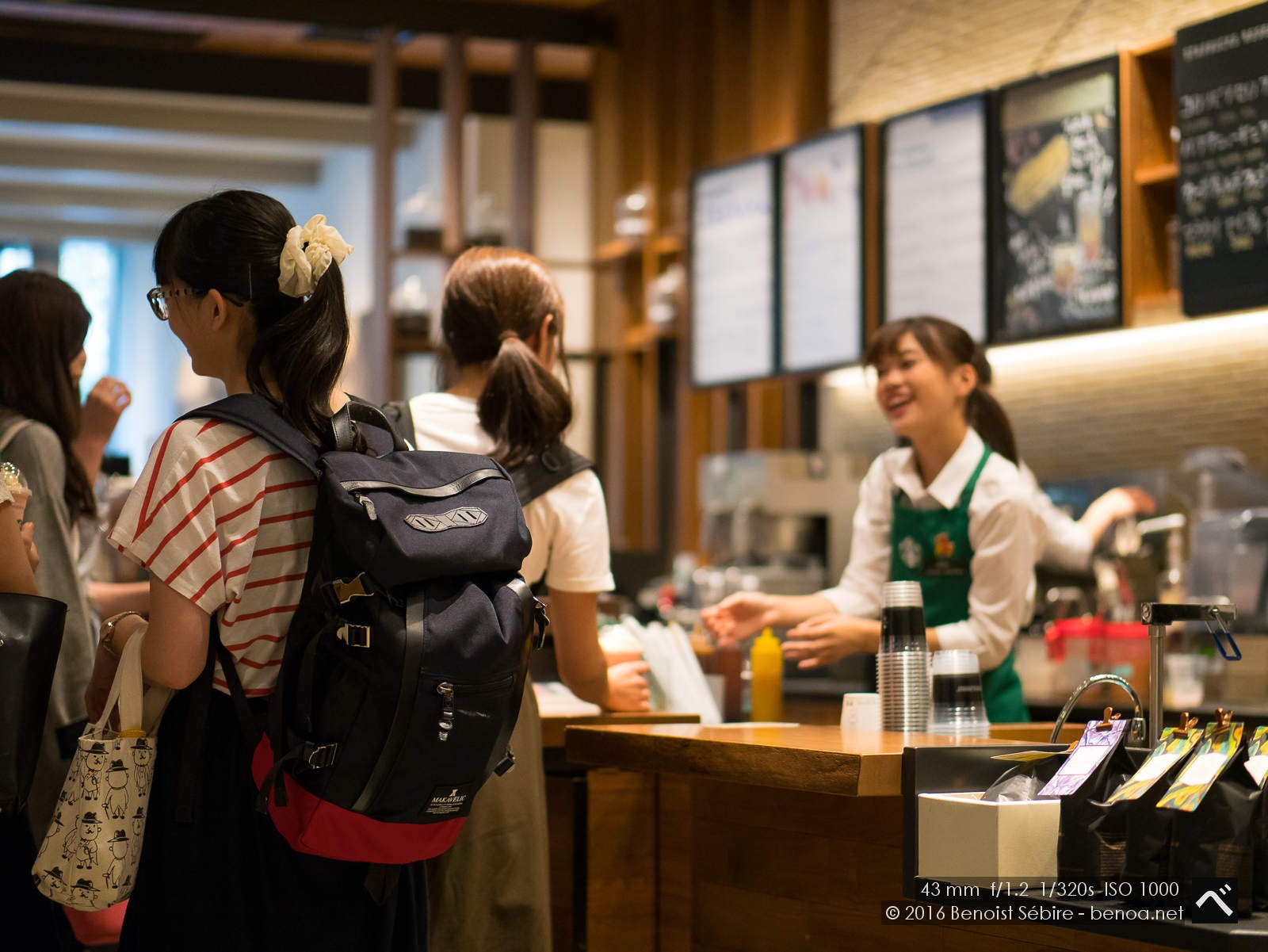 You might also like
Working at Starbucks
Starbucks is very popular among Japanese salary men and college kids: free internet and (and above all) fresh air in summer.
Commuting Scenes
Various train and subway scenes while trying it out my new 42.5mm lens...
Viron Shibuya
Breakfast at Viron in Shibuya: expensive but you can bring the leftover bread back home. Note the light effect from the GX-85.