Good service at Starbucks always.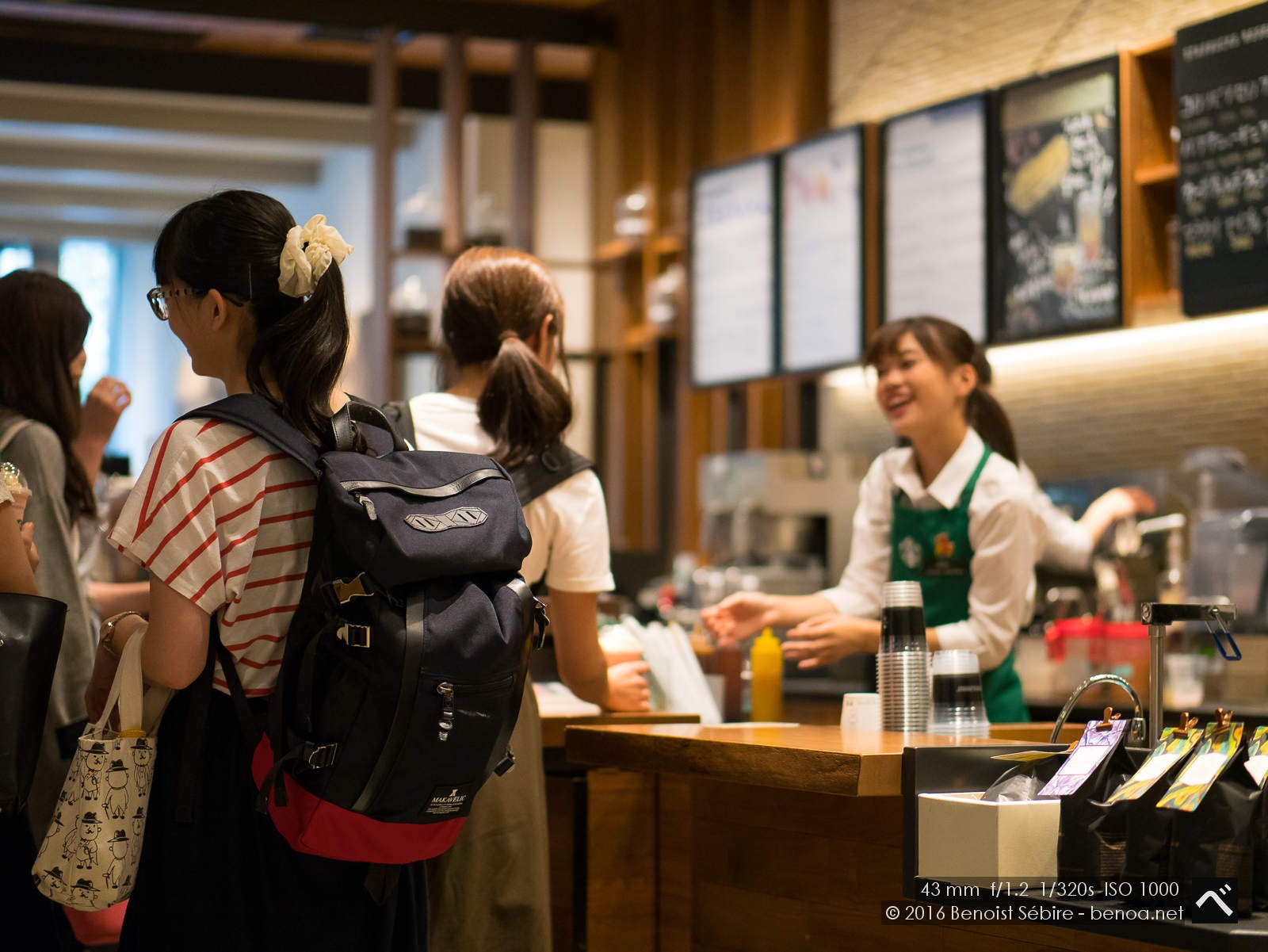 You might also like
Viron Shibuya
Breakfast at Viron in Shibuya: expensive but you can bring the leftover bread back home. Note the light effect from the GX-85.
Working at Starbucks
Starbucks is very popular among Japanese salary men and college kids: free internet and (and above all) fresh air in summer.