Lovely sunday for a picnic after days after days of typhoons and heavy rains.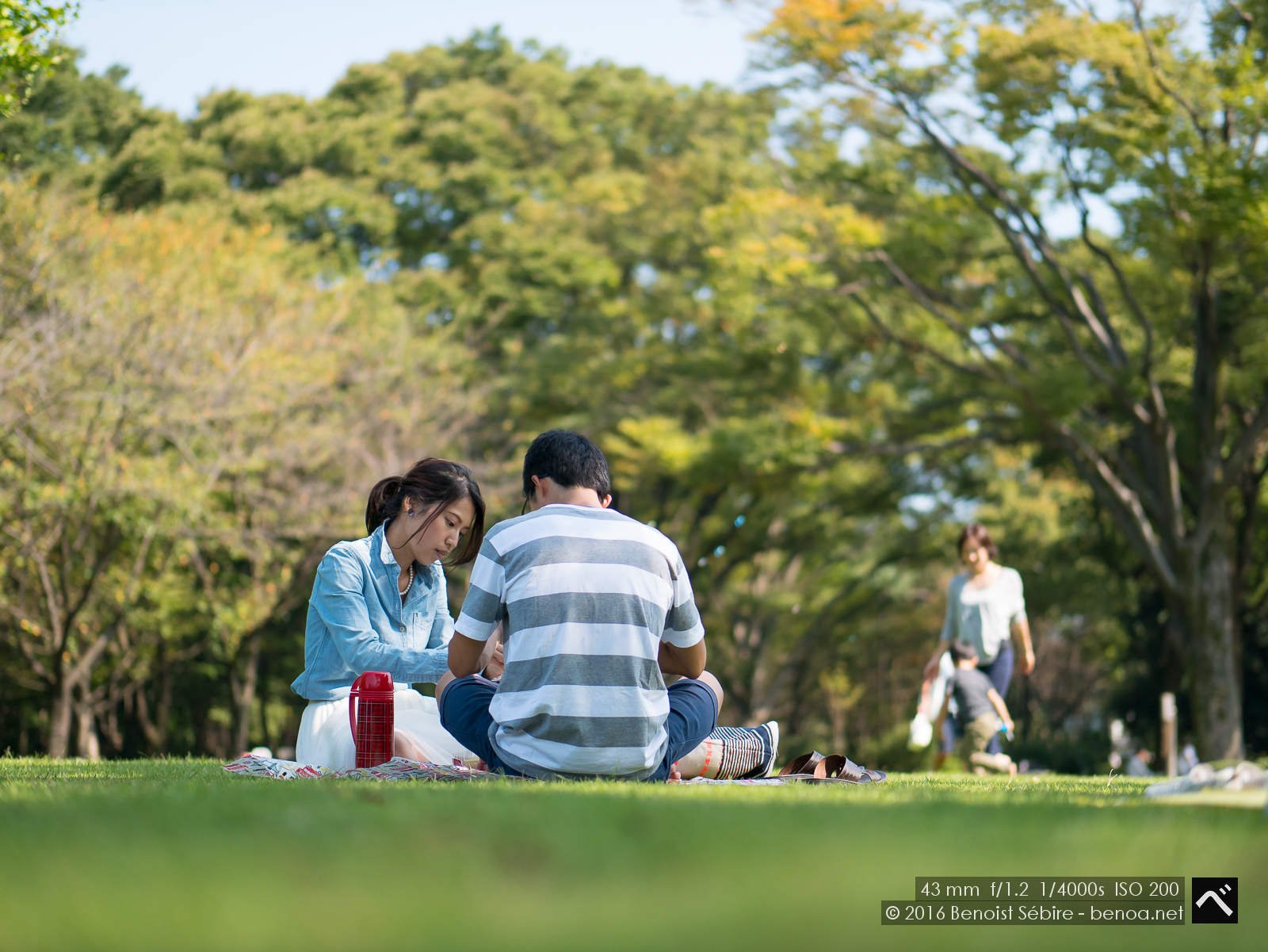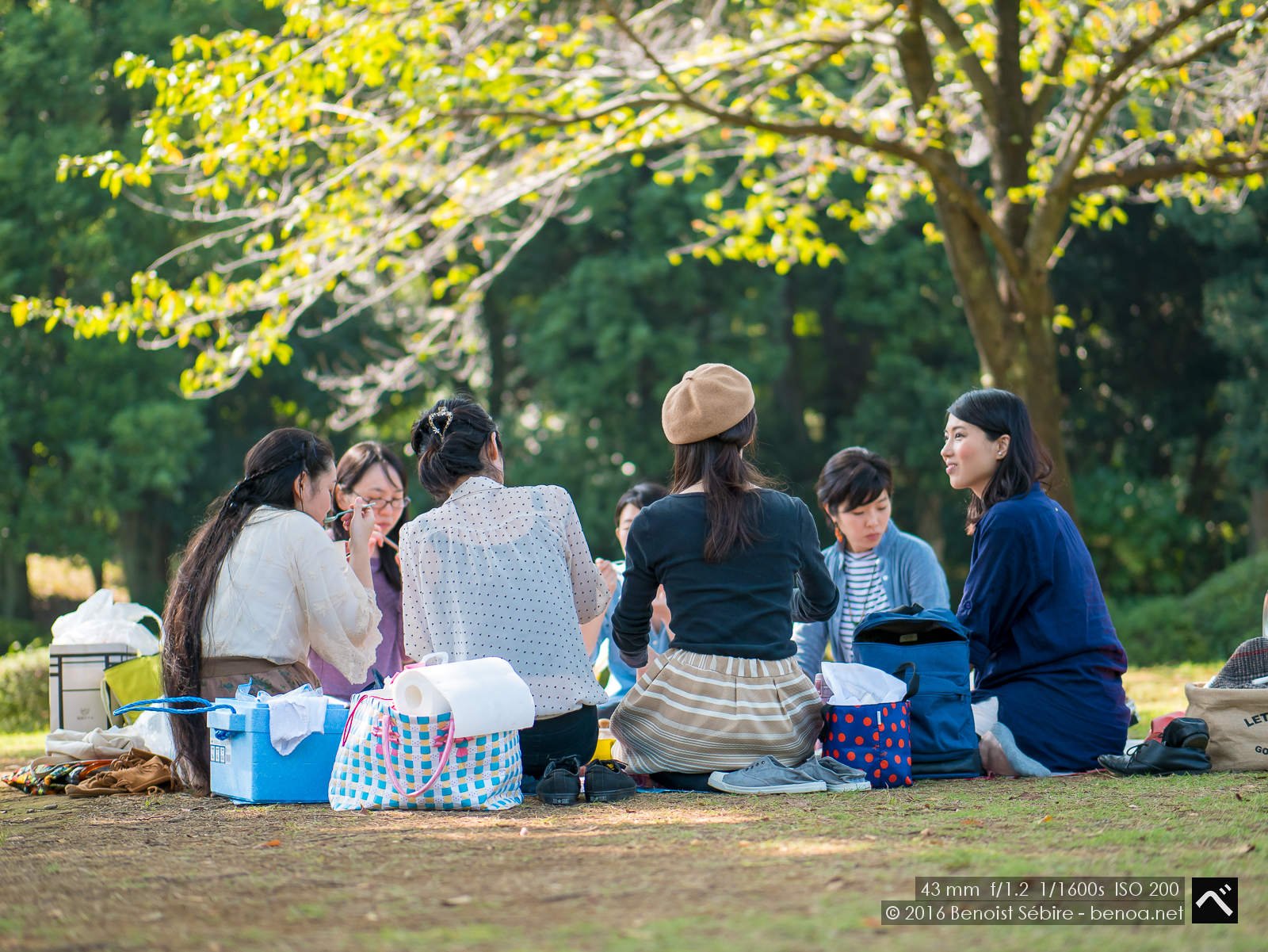 You might also like
Ore-no French & Italian
Ore-no French & Italian in Aoyama : excellent French food (and pizzas) near Omotesando. As often in restaurants in Japan, the kitchen is open and you can see what's happening. Entertaining and a guarantee that your food isn't coming from a micro-wave as it is sadly too often the case in Paris. ...
Working at Starbucks
Starbucks is very popular among Japanese salary men and college kids: free internet and (and above all) fresh air in summer.
Matsuri Faces
Taking the GX85 for a night out. AF tracking of faces works really nicely, even in low light. JPEG are straight from the camera and noise remains ok up to ISO 3000. After that, the denoise produces overly soft pictures. Overall, not too bad for a micro 4/3. ...