Delicious Sansai Soba in Hakone. Sansai (山菜) means mountain vegetables.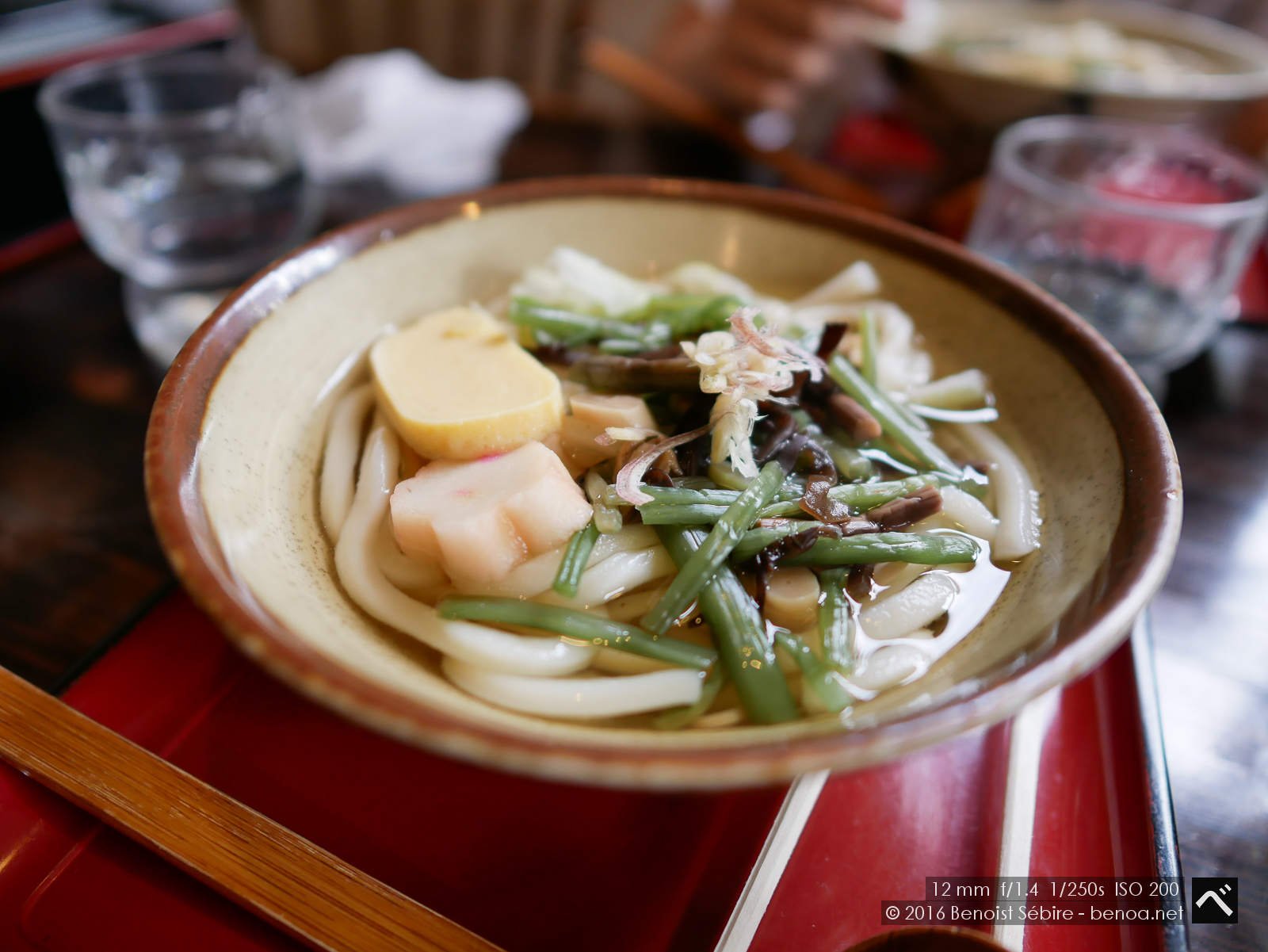 You might also like
Senator Lounge
Hard to resist, even for the briefest of visit: roasted peanuts and liquorice-based sweets. Note the health-conscious choice of drink though ;-)
Taipei from Above
Stunning view of Taipei on my way back from Kaohsiung. At the bottom right, you can clearly see Taipei 101. Would have been a perfect picture without the smudge on the window!
Working at Starbucks
Starbucks is very popular among Japanese salary men and college kids: free internet and (and above all) fresh air in summer.