Tokyo is full of little relaxing Bars, ideal for a night cap.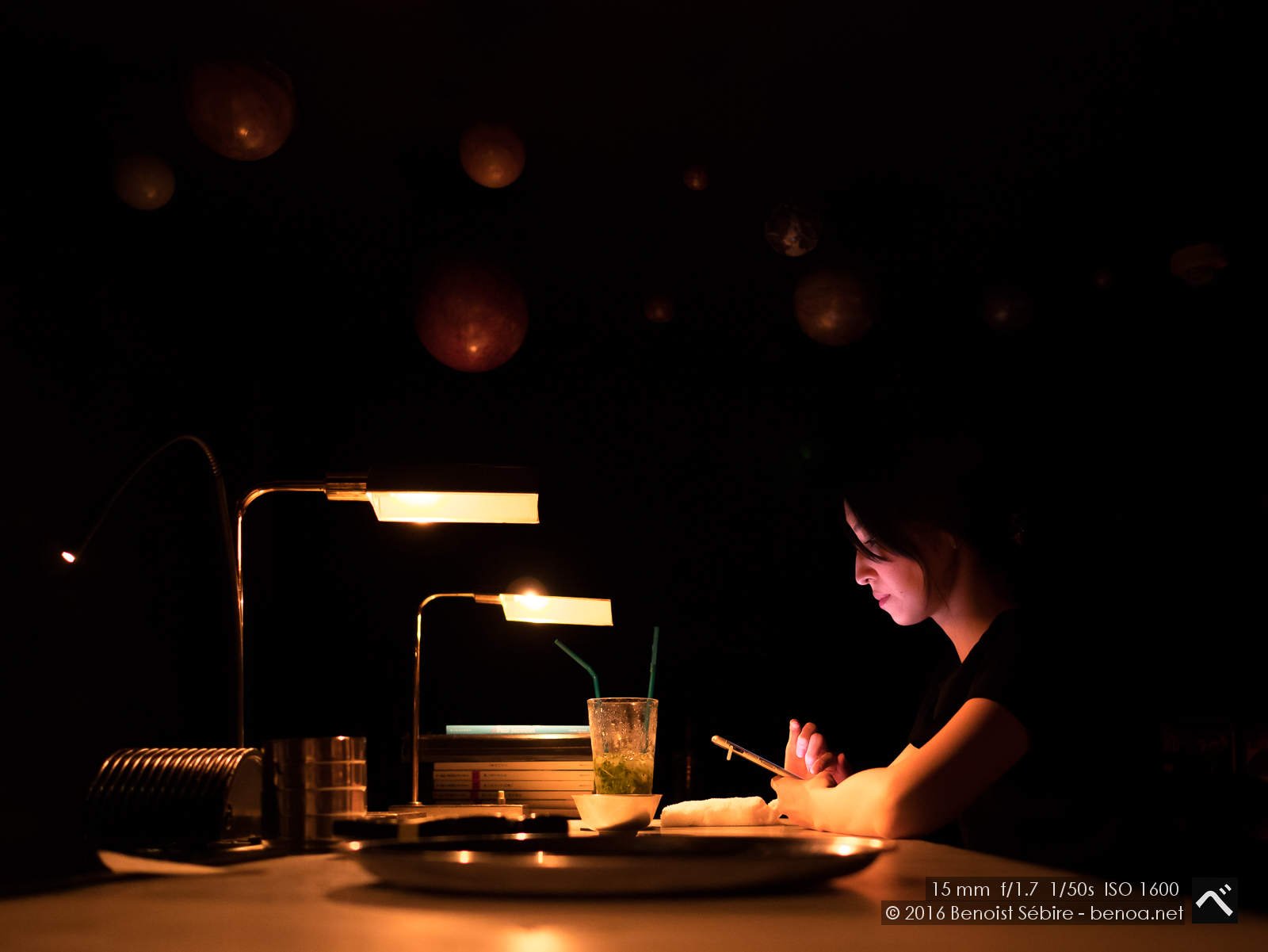 You might also like
Office Walk
The Nocticron 42.5mm wide open at f/1.2 in daylight (thanks to an ND4 in front): nice results, no?
Coffee Work
Free wireless, free aircon, good coffee: most coffee shops are very crowded with students, tourists and salary men (the quality of the coffee seems to matter little for the last kind of customer mentioned above).