Delicious Foie Gras Risotto from Ore-no French & Italian in Aoyama.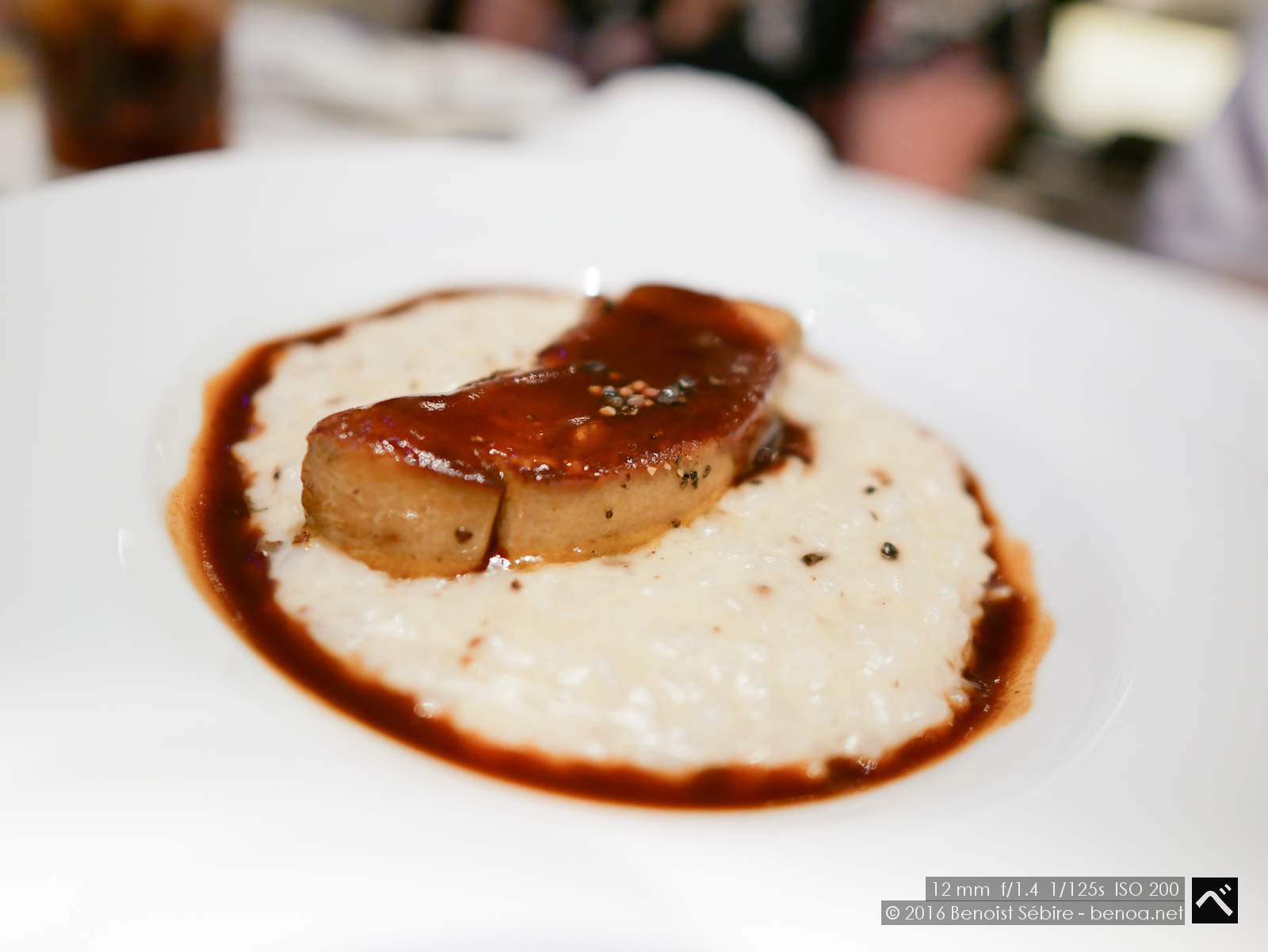 You might also like
Relaxing Bars
Tokyo is full of little relaxing Bars, ideal for a night cap.
Walker Lake
On my way to New Jersey from California: passing over Walker Lake in Nevada.
Rainy Shibuya
With the typhoon approaching I went to Shibuya with my little GX85 and two Lumix/Leica fixed focal lenses: NOCTICRON 42.5mm/f1.2 and SUMMILUX 12mm/f1.4. Again, very happy with the results this micro 4/3 produces.