The Yukata season is back – yeah !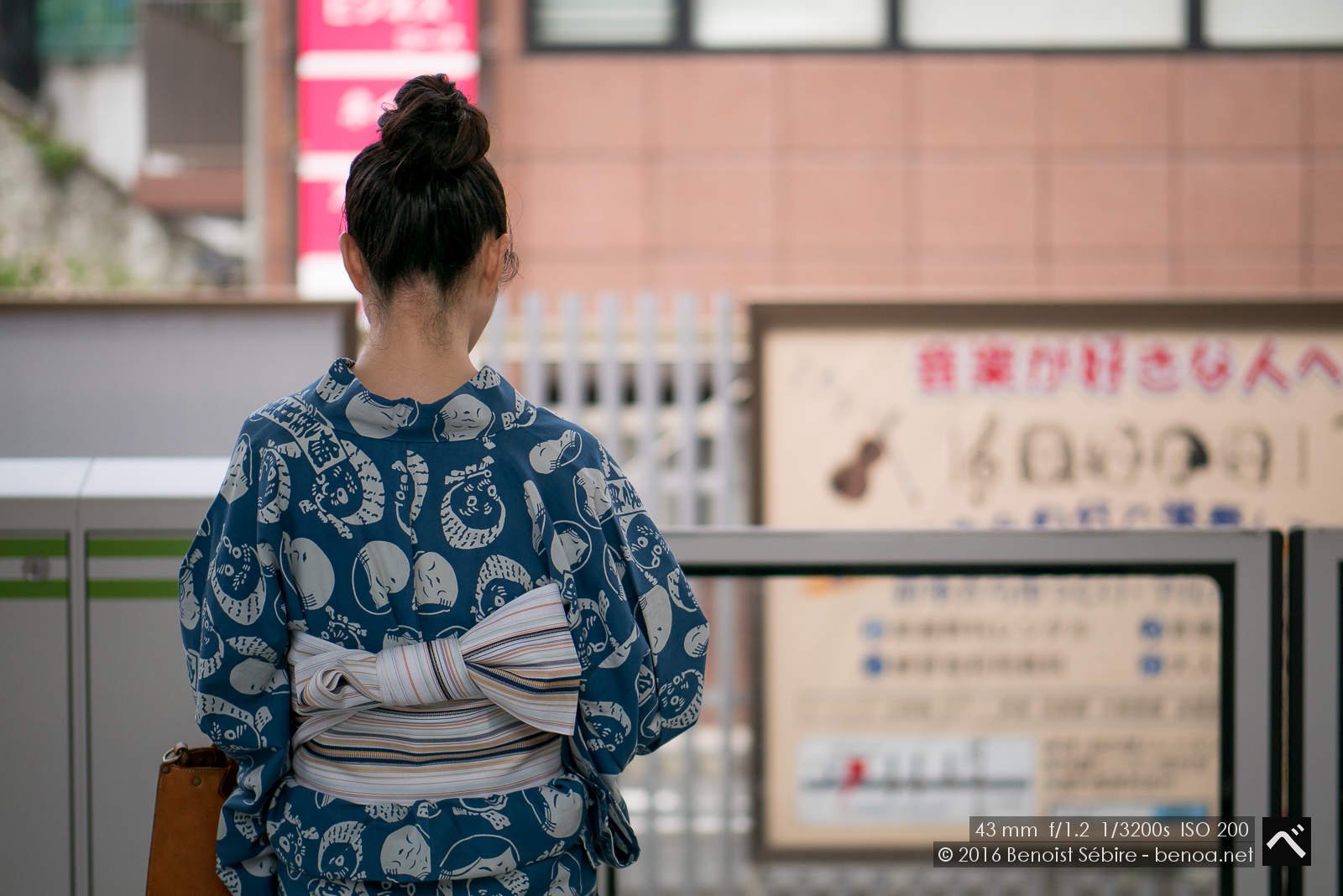 You might also like
Best Desktop Audio
Now that Spotify is finally available in Japan, I decided it was time to upgrade my computer speakers. After quite some research online, listening tests in Yodobashi camera and an expensive disappointment with a set of Audio Engine HD3 that I imported from US, I believe I found the perfect setup: sm...
Shinjuku Station
I quite like the perspective of this shot on the platforms at Shinjuku Station: long focal & large aperture, always a winning combination.
Platform Motion
I know, yet another one, but can't help it: some more platform motion blur.