I know, yet another one, but can't help it: some more platform motion blur.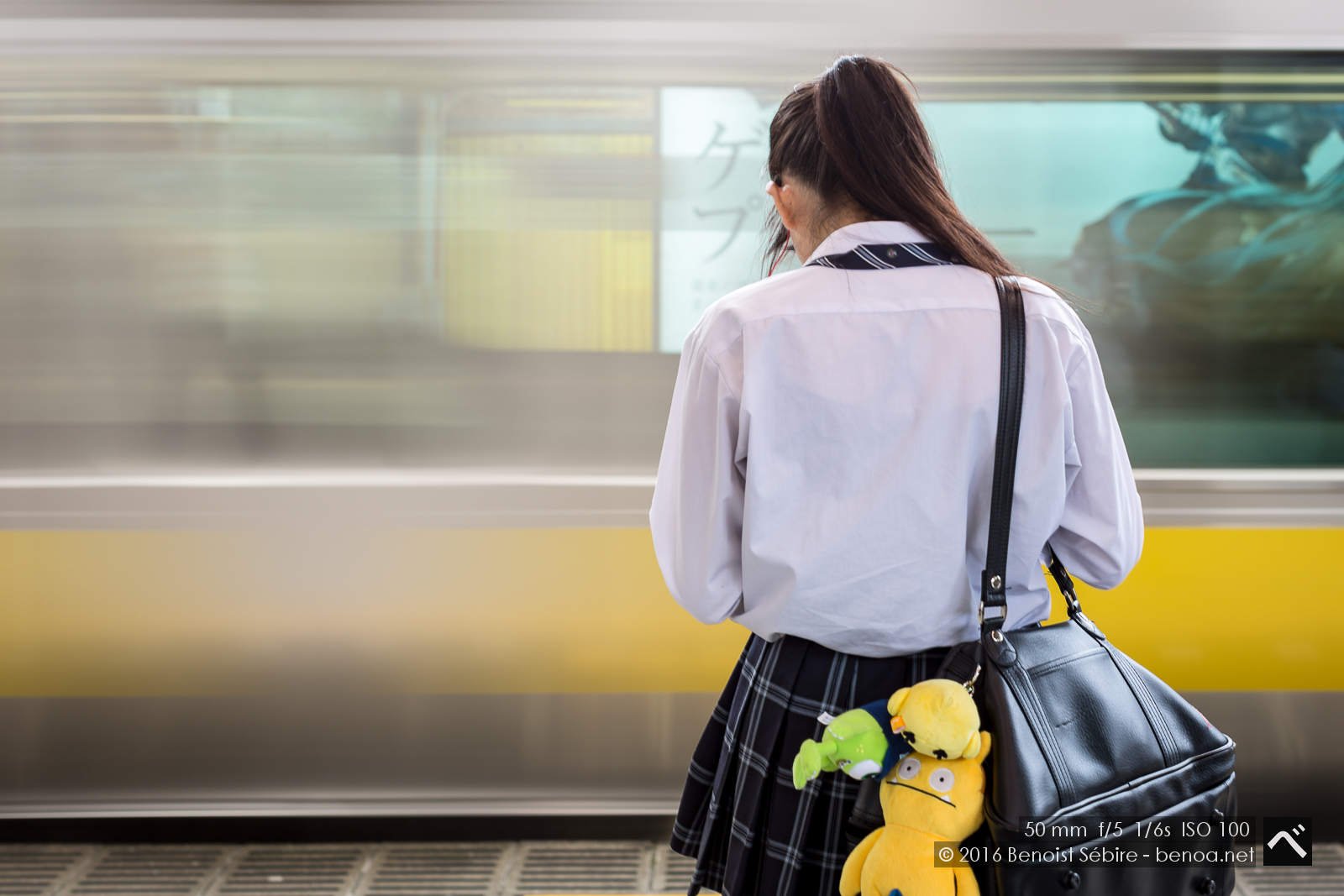 You might also like
Yakitori Night
Yakitori night with two french daddies from the school - good food, good chat.
Autumn in Tokyo
Lunch stroll, enjoying some autumn leaves after much travelling...
Tokyo Tunnels
Nice results at slow shutter speed: Panasonic Leica DG Summilux 12mm f/1.4 on GX85. I enjoy this little camera more and more. In some ways, it is more advanced than a DSLR. For instance, 5-axis in-body sensor stabilizer. Canon, are you reading this: IN-BODY STABILIZER!