Enjoying tasty Japanese food at 30,000ft.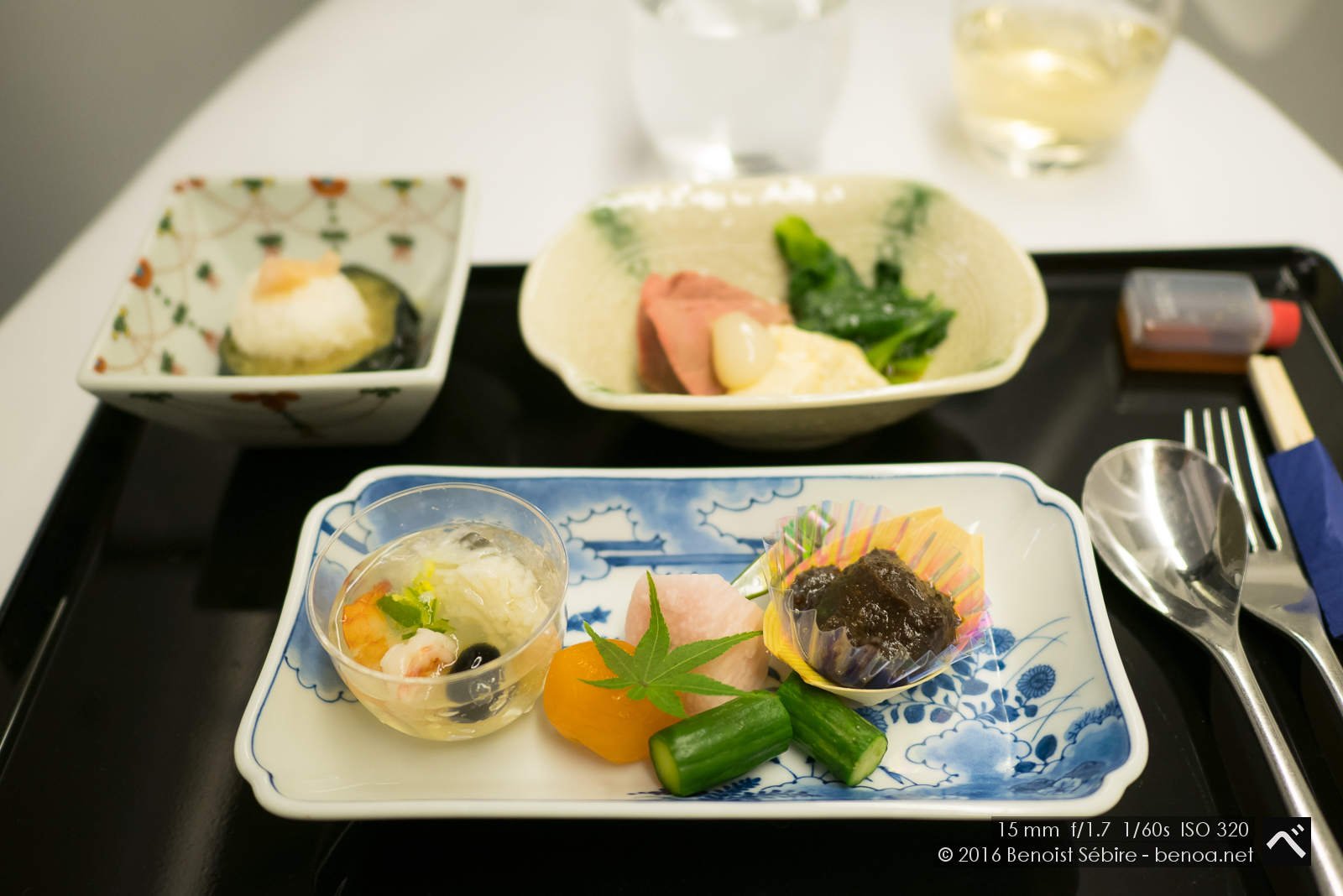 You might also like
Inokashira Shrine
The Inokashira park contains a small shrine dedicated to Benzaiten. Benzaiten (弁才天, 弁財天) is a Japanese Buddhist goddess, who originated from the Hindu goddess Saraswati. Benzaiten is the goddess of everything that flows: water, time, words, speech, eloquence, music and by extension, ...
Mondaye Abbey
Saint-Martin de Mondaye is a French Premonstratensian abbey in the Bessin countryside at Juaye-Mondaye, Calvados, nine miles to the south of Bayeux. Founded in 1200, it is the only canonial abbey still active in Normandy. The church is wholly as conceived by Eustache Restout, who also painted the pa...
Kagurazaka Night
Wide angle, large aperture and close to the ground with the XF 16mm/f1.4 in Kagurazaka at night.