Enjoying tasty Japanese food at 30,000ft.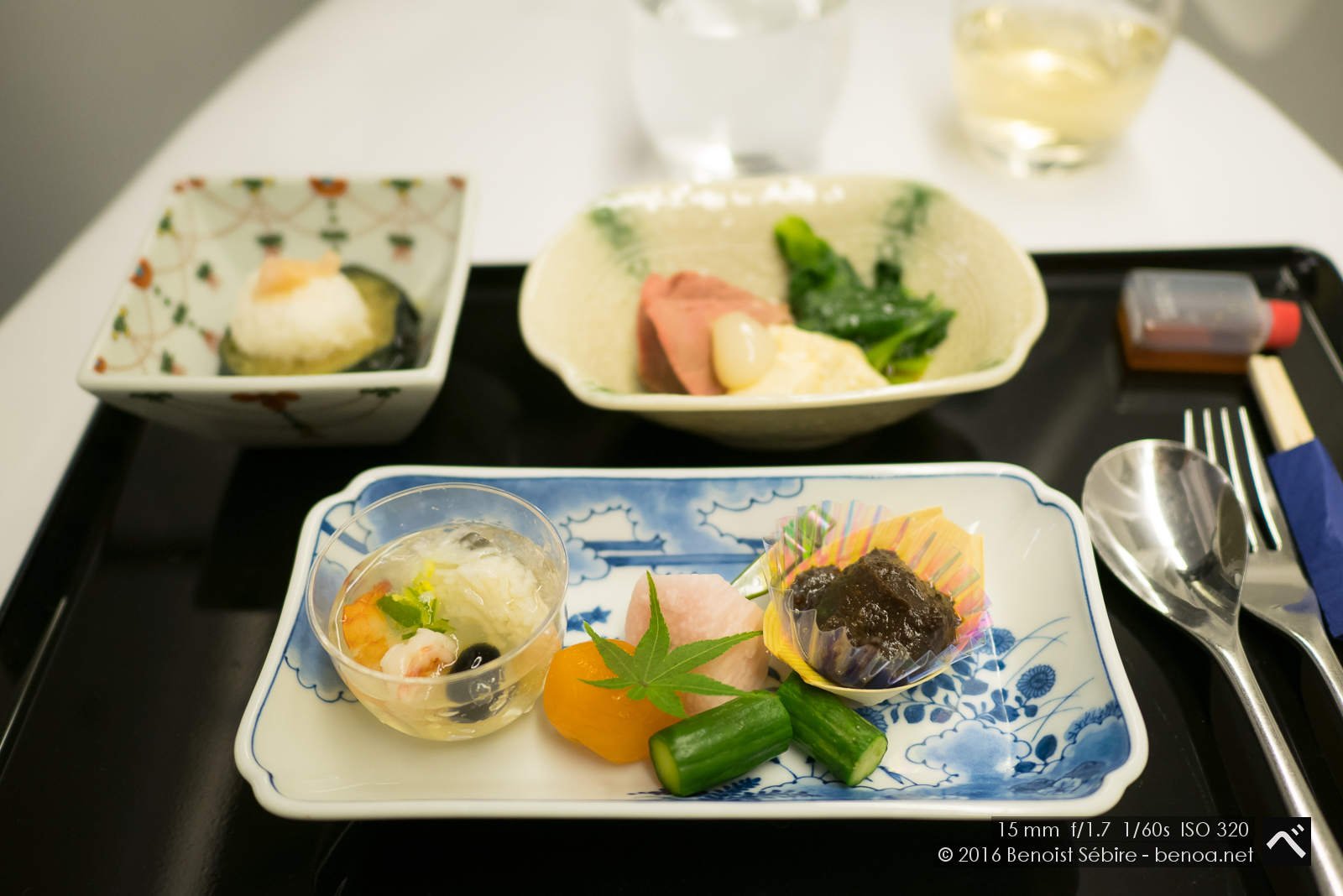 You might also like
La Ruée vers l'Or
La Ruée vers l'Or in Tokyo is an excellent French restaurant: reasonable price, delicious food and perfect selection of matching wine. Highly recommended! Their website: http://www.la-ruee-vers-lor.com/english/
Lupins
Lupins from the Shinrin Koen.
ANA Lunch
Business class ANA: good food but limited selection of wine.