Yurakucho station: busy as always, with a Shinkansen passing through.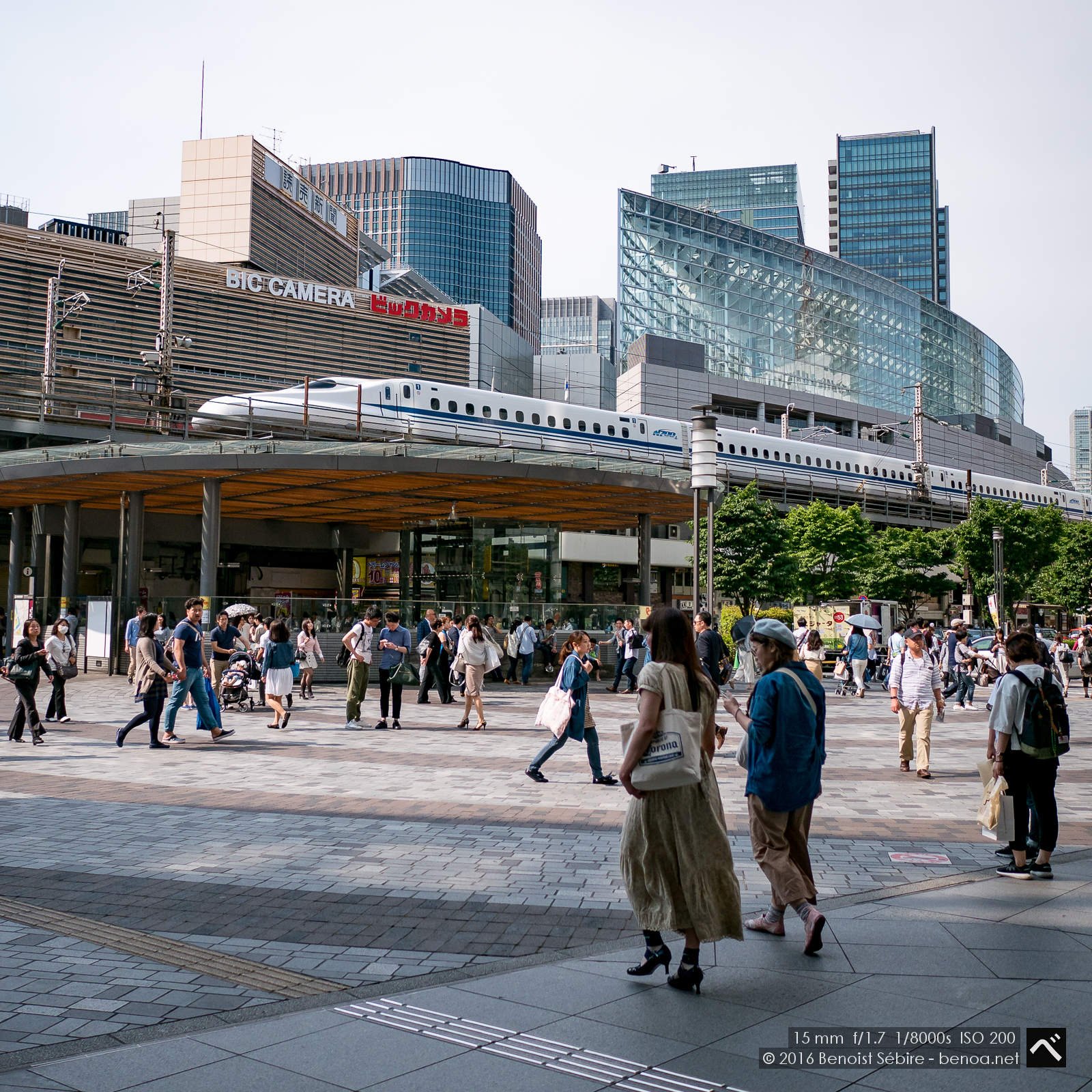 You might also like
JR Platform
JR Railway platform at night in Tokyo, in black and white.
Rainy Shibuya
With the typhoon approaching I went to Shibuya with my little GX85 and two Lumix/Leica fixed focal lenses: NOCTICRON 42.5mm/f1.2 and SUMMILUX 12mm/f1.4. Again, very happy with the results this micro 4/3 produces.
Shibuya Crossing
I have always loved rainy days: makes your home more comfortable and gives you great photo opportunities. Took the little GX85 out for a walk together with a 12mm lens. Quite happy with the results.