B777 waiting for take off at Haneda Terminal 3, or Tokyo International Airport.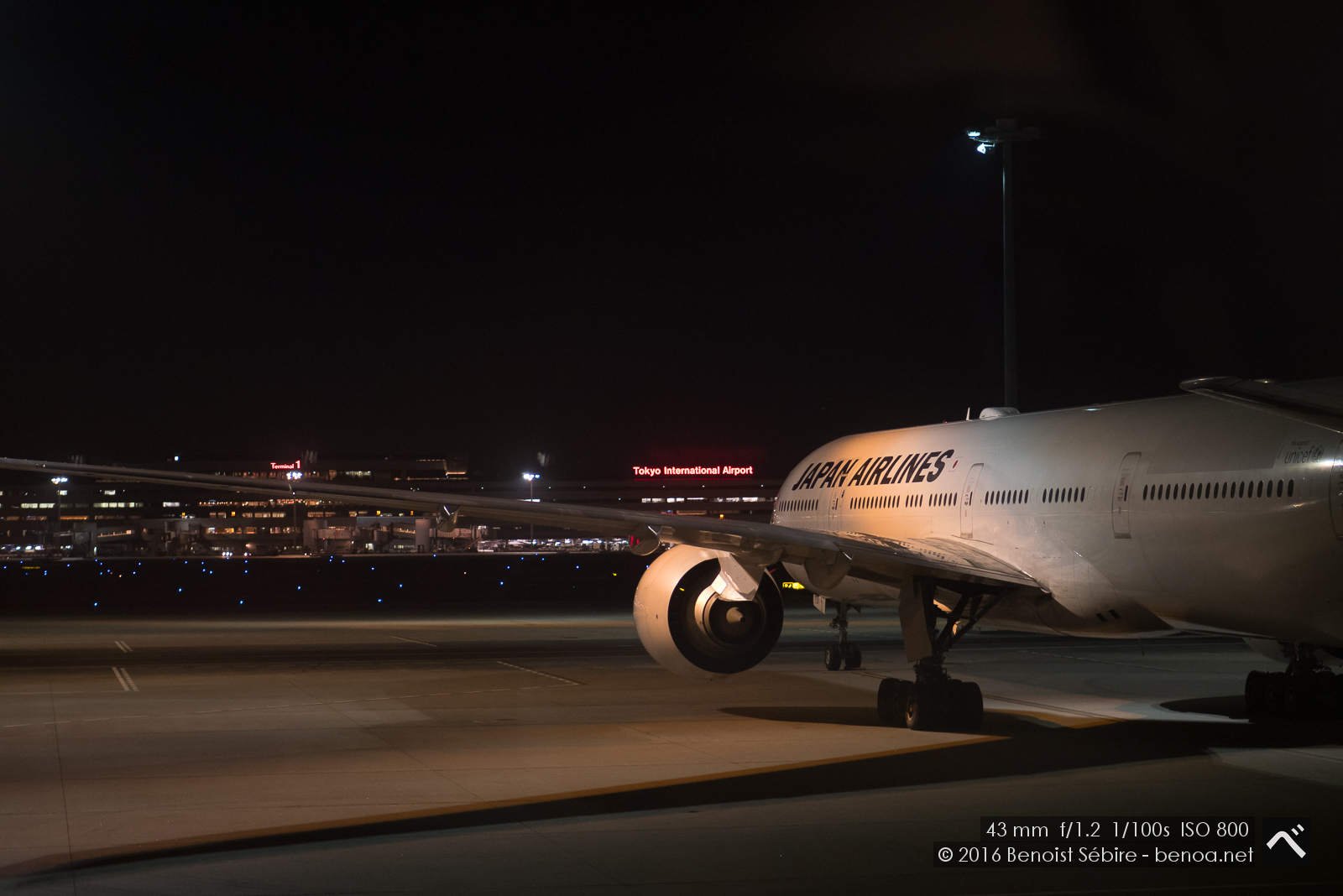 You might also like
My Life
Somewhere around lunch time in Yurakucho station.
Honolulu Traffic Jam
Going to upload a few pictures from Hawaii in my next few posts. This is a traffic Jam in Honolulu, nothing remarkable, just like the light and bokeh of this one :)
Landing in Newark
Landing in Newark Liberty Airport with strong gusty winds. Two benefits: 1. clear view of the NYC skyline, from the One World Trade Center to the Empire Stage Building. 2. missed first landing (only ~1m from the ground) and got another free ride!