I'm a sucker for these little messages at Starbucks.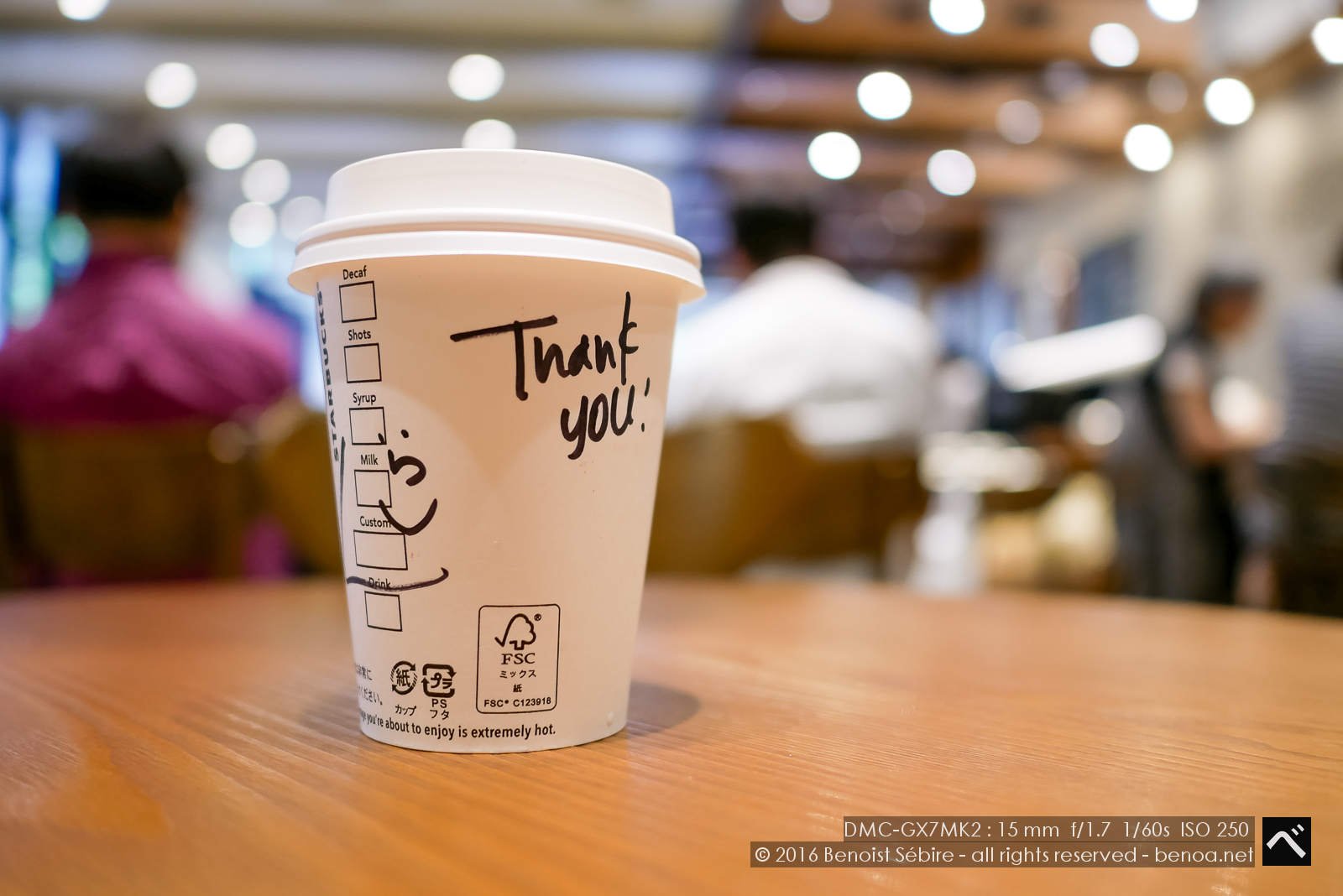 You might also like
Randoseru
I now understand why these Japanese school-bags or randoseru (ランドセル) are so expensive : beautiful craftmanship ! According to wikipedia, the term randoseru is a borrowed word from the Dutch "ransel" meaning "backpack", a clue to its origins nearly 200 years ago as used in the Netherlands. Traditiona...
Platforms Ghosts
Having fun on JR platforms with an ND filter mounted on the GX-85.
Dubrovnik
Nice city for a business trip for once: the city of Dubrovnik, a World Heritage Site. Dubrovnik is a Croatian city on the Adriatic Sea, in the region of Dalmatia. It is one of the most prominent tourist destinations in the Mediterranean Sea, a seaport and the ...