I'm a sucker for these little messages at Starbucks.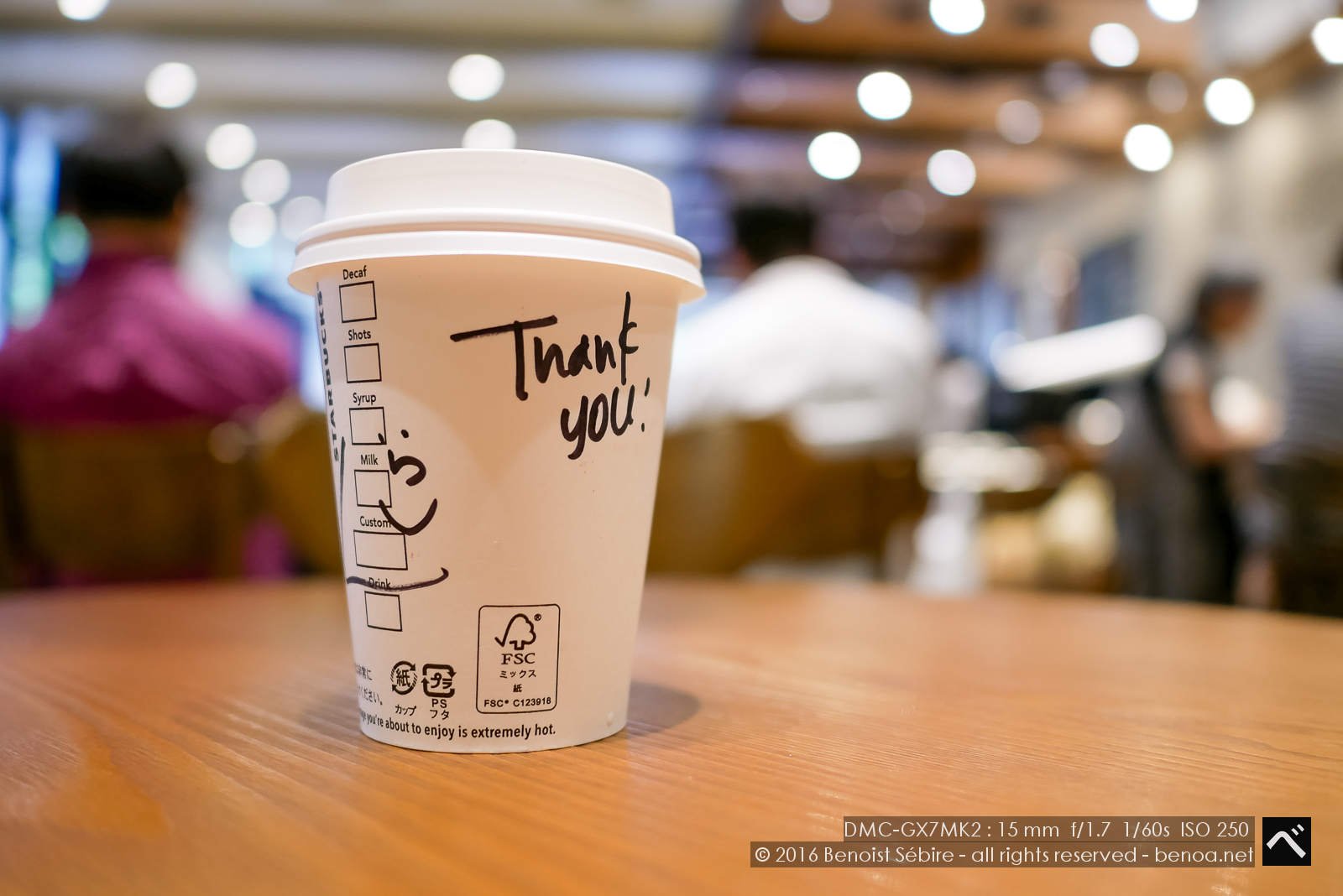 You might also like
Narita Airport
A few shots from the aircraft (B777) before take-off from Narita Airport. Lots of ANA planes around, including a DreamLiner (B787).
Shinrin Koen
I present you the best park around Tokyo: Shinrin Koen in Chiba - 60km, only an hour drive from Tokyo. There's just so much to do there, really great for kids. To move around, either use the little shuttle train, or best, rent bicycles as the park is huge.