I'm a sucker for these little messages at Starbucks.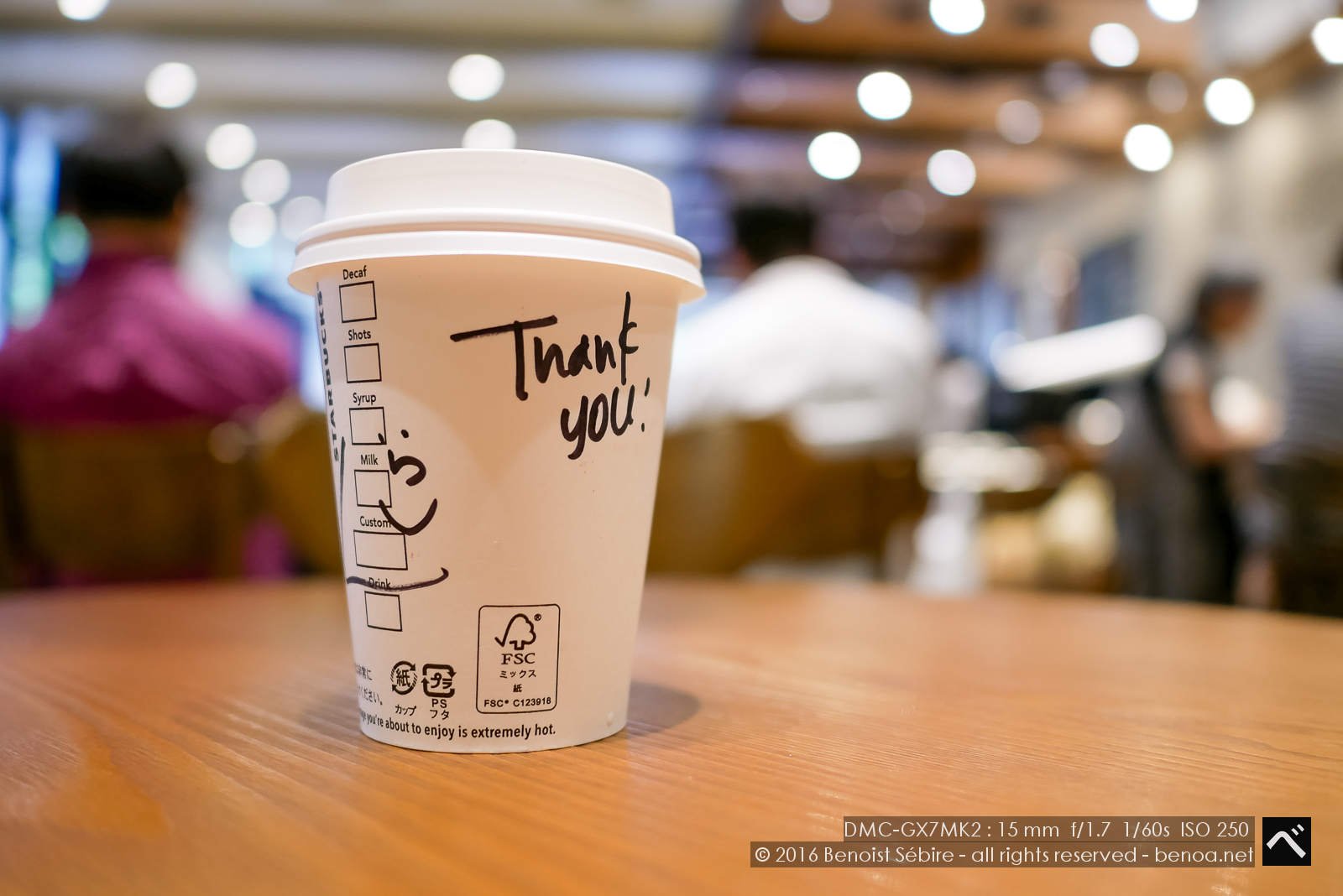 You might also like
Okinawa Swim
Sometime you have to take some risks for a nice shot: got my 5D wet with seawater for those :D
Taipei from Above
Stunning view of Taipei on my way back from Kaohsiung. At the bottom right, you can clearly see Taipei 101. Would have been a perfect picture without the smudge on the window!
San Francisco Pier
Perhaps my favourite shot from last week's visit to San Francisco. Cannot decide which one I like best though: the color or black & white version...