Good service as always on ANA.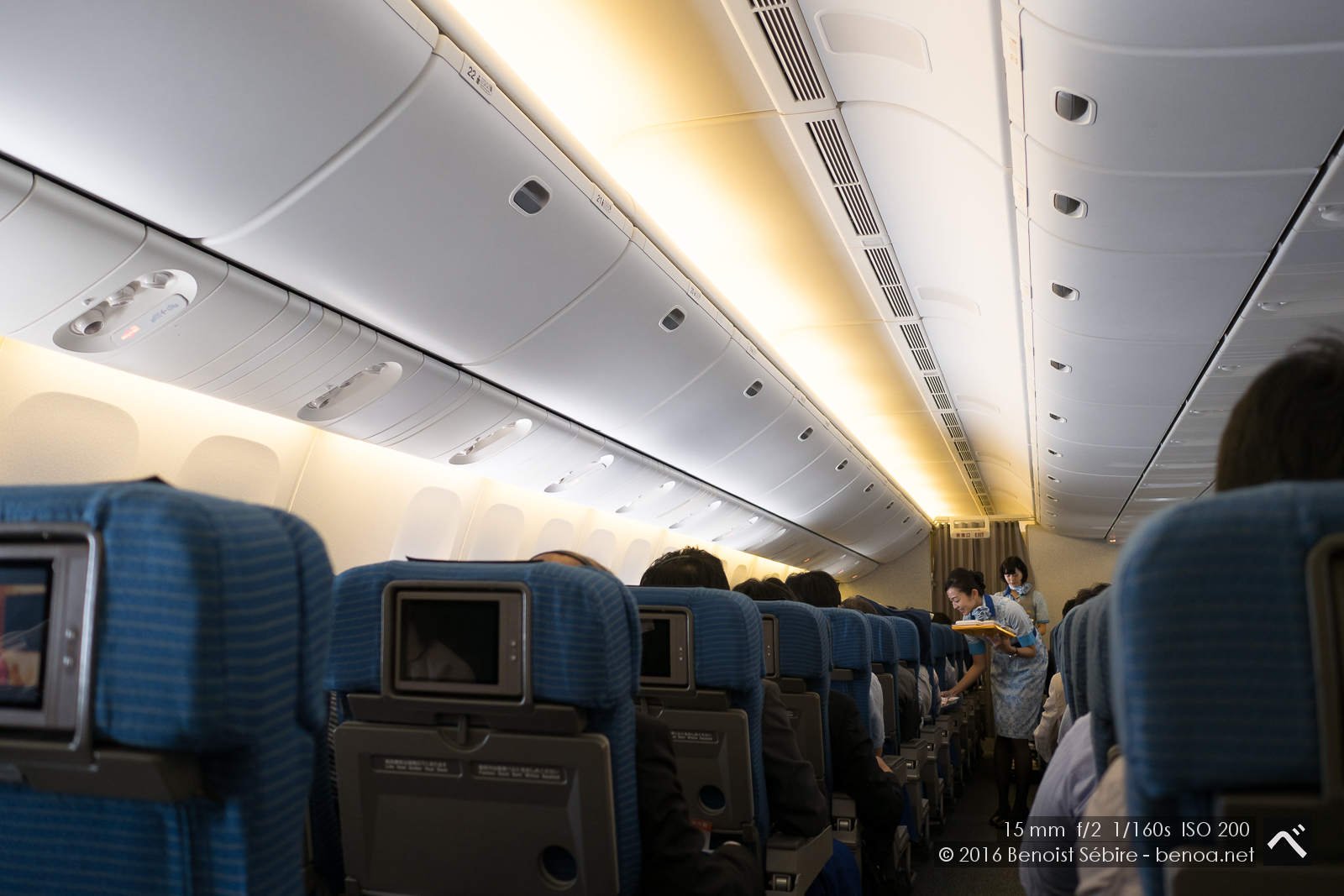 You might also like
Tokyo Tunnels
Nice results at slow shutter speed: Panasonic Leica DG Summilux 12mm f/1.4 on GX85. I enjoy this little camera more and more. In some ways, it is more advanced than a DSLR. For instance, 5-axis in-body sensor stabilizer. Canon, are you reading this: IN-BODY STABILIZER!
Sand Harbour
Sand Harbour on the shore of Lake Tahoe: last stop before arriving in Reno, my final destination.
Emergency Row
I dislike the emergency row for quite a few reasons: 1) no place to stow your bag which always end up in the overhead compartment for take-off and landing; 2) table is located in the armrest, reducing the seat width and therefore comfort especially during long-haul flights; 3) leg room can be worse ...