Love those shots: someone standing still, a train passing by, lovely motion blur effect.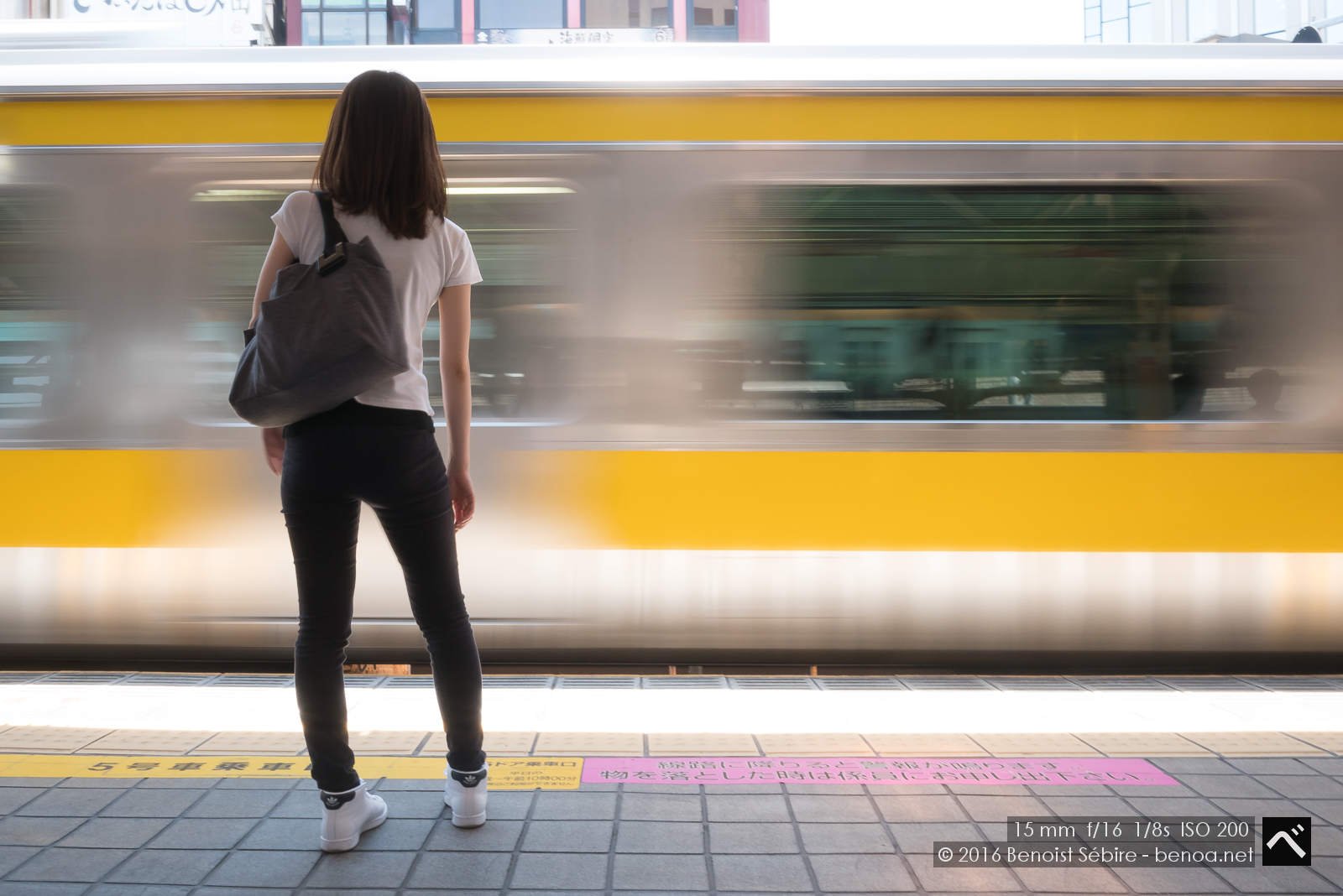 You might also like
Matsuri Faces
Taking the GX85 for a night out. AF tracking of faces works really nicely, even in low light. JPEG are straight from the camera and noise remains ok up to ISO 3000. After that, the denoise produces overly soft pictures. Overall, not too bad for a micro 4/3....
Kurobe Gorge Railway
Originally built to aid the construction of the Kurobe Dam, the Kurobe Gorge Railway operate along a winding 20 kilometer stretch between Unazuki and Keyakidaira Stations. The exciting 80 minute journey leads across more than 20 bridges and through over 40 tunnels, and offers visitors panoramic view...