Car Wash Ocean: been going there for a few years now, very good work always!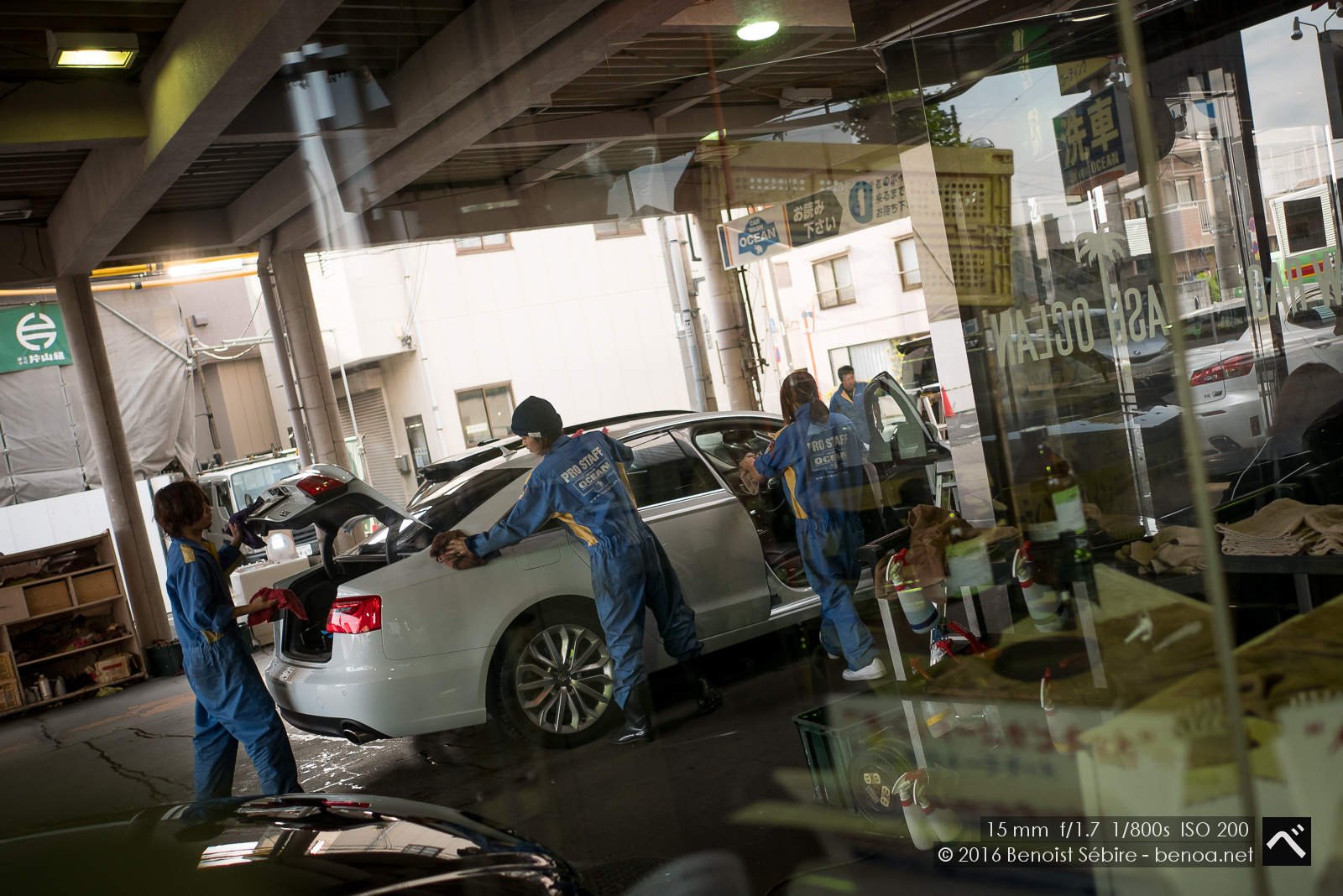 You might also like
Playground
When stuck in traffic jam with a camera, one can always find a new way to entertain him/herself!
Taxi Ride
I like walking but sometimes, when it's just to hot or raining too hard, a taxi suddenly becomes a nice alternative.
Rainy Shibuya
With the typhoon approaching I went to Shibuya with my little GX85 and two Lumix/Leica fixed focal lenses: NOCTICRON 42.5mm/f1.2 and SUMMILUX 12mm/f1.4. Again, very happy with the results this micro 4/3 produces.