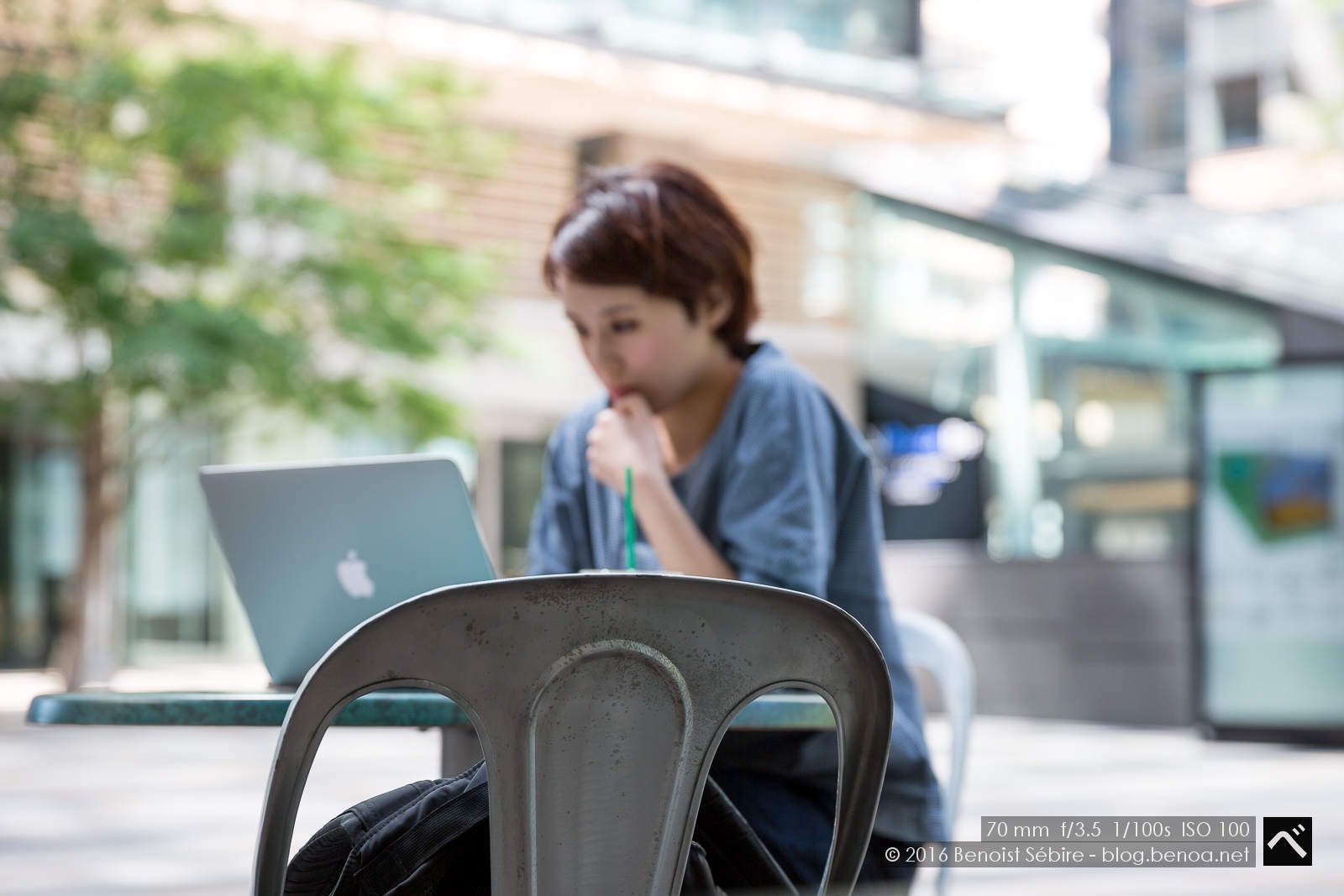 Just three elements short of a perfect shot for stock photography: wrong focus, misplaced chair and no signed model release! :)
You might also like
Pyoengchang Olympics
My work sometimes takes me to some interesting places: Alpensia in South Korea, for the 2018 Pyoengchang Olympics!
Sazaedo Pagoda
The Sazaedo Pagoda in Aizu Wakamatsu is particularly interesting because of its double helix ramp, which allows visitors to go up and down without passing each others. Think of it as a DNA strand with the two ramps interlacing each other within the same cylinder - remarkable....
Nanjing Railway Station
High speed railway station in Nanjing: huge! What puzzles me though is while all the signs are also labelled in english throughout the station, the ticket office only features Chinese: the displays, the signs and the ticket vending machines are all in Chinese. Very same thing in Shanghai so it must ...