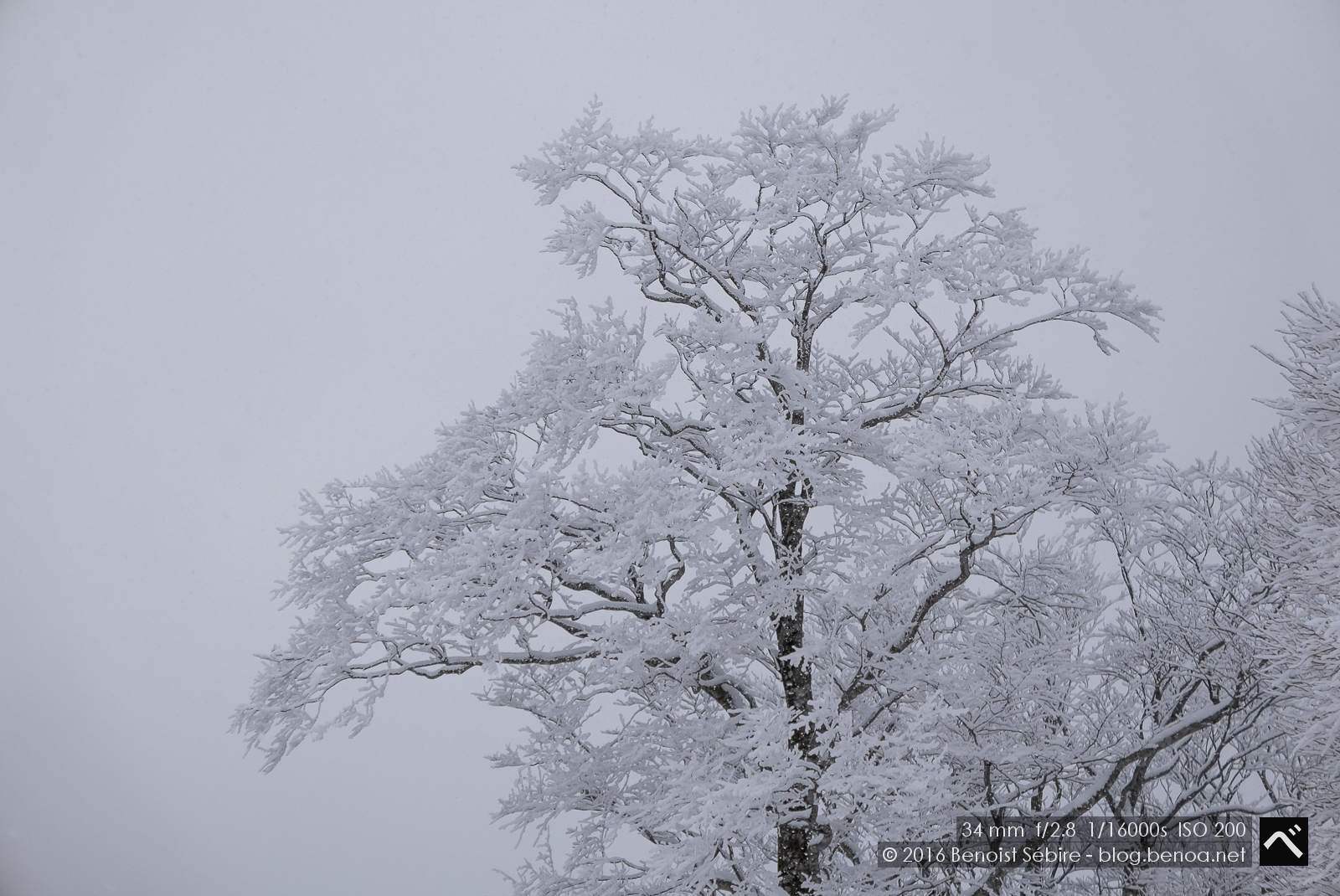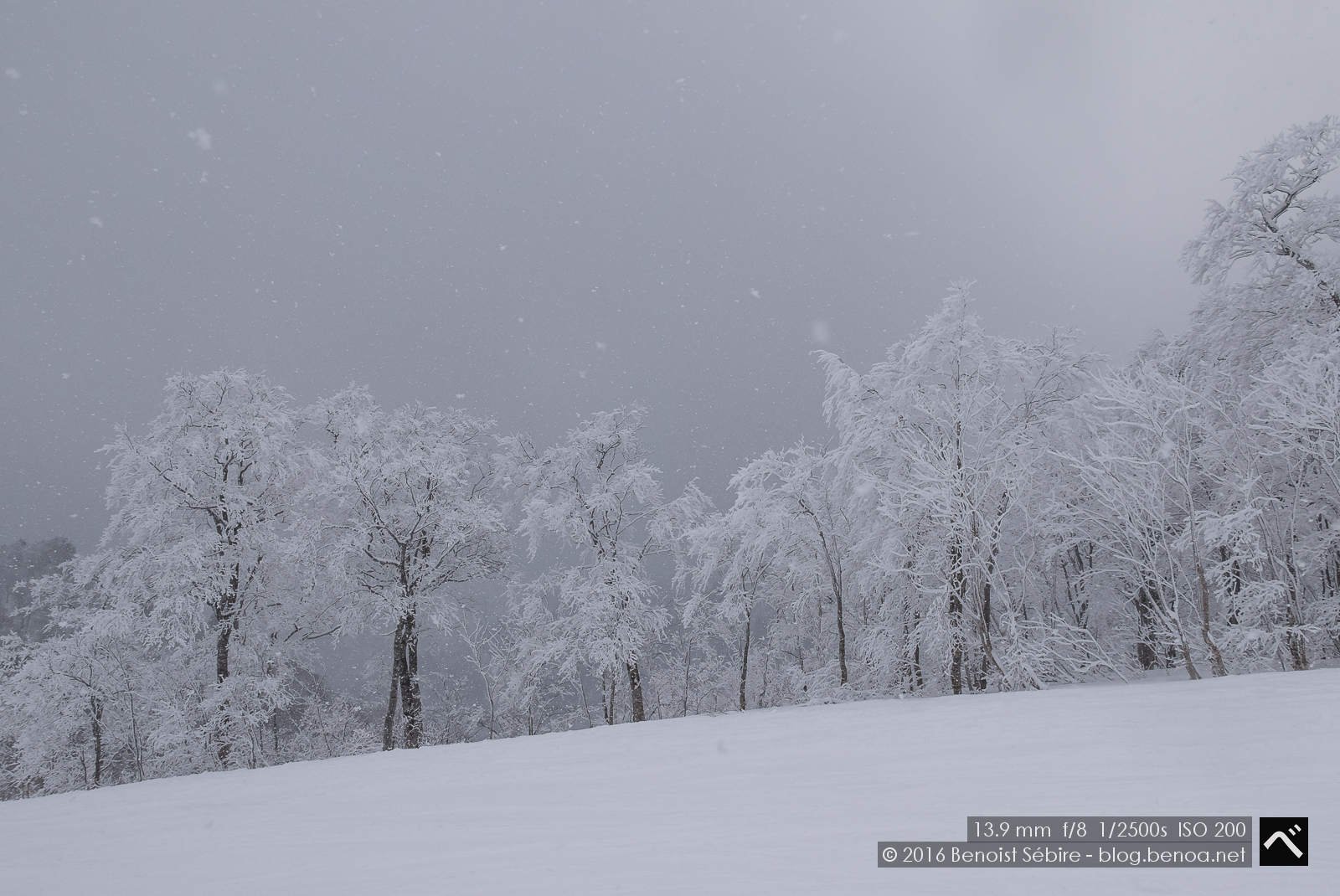 Perfect snow conditions in Kagura, look at those gorgeous trees!
You might also like
Foie Gras Risotto
Delicious Foie Gras Risotto from Ore-no French & Italian in Aoyama.
Inokashira Shrine
The Inokashira park contains a small shrine dedicated to Benzaiten. Benzaiten (弁才天, 弁財天) is a Japanese Buddhist goddess, who originated from the Hindu goddess Saraswati. Benzaiten is the goddess of everything that flows: water, time, words, speech, eloquence, music and by extension, ...
Panasonic RAW in LR
Adobe Lightroom still cannot properly process the RAW from Panasonic. If it can work nicely with Canon, why such bad results with Panasonic? On the left side the JPEG from Panasonic and on the right side, the RAW file as processed by default in Lightroom. The photo style from the Lumix is "standard"...