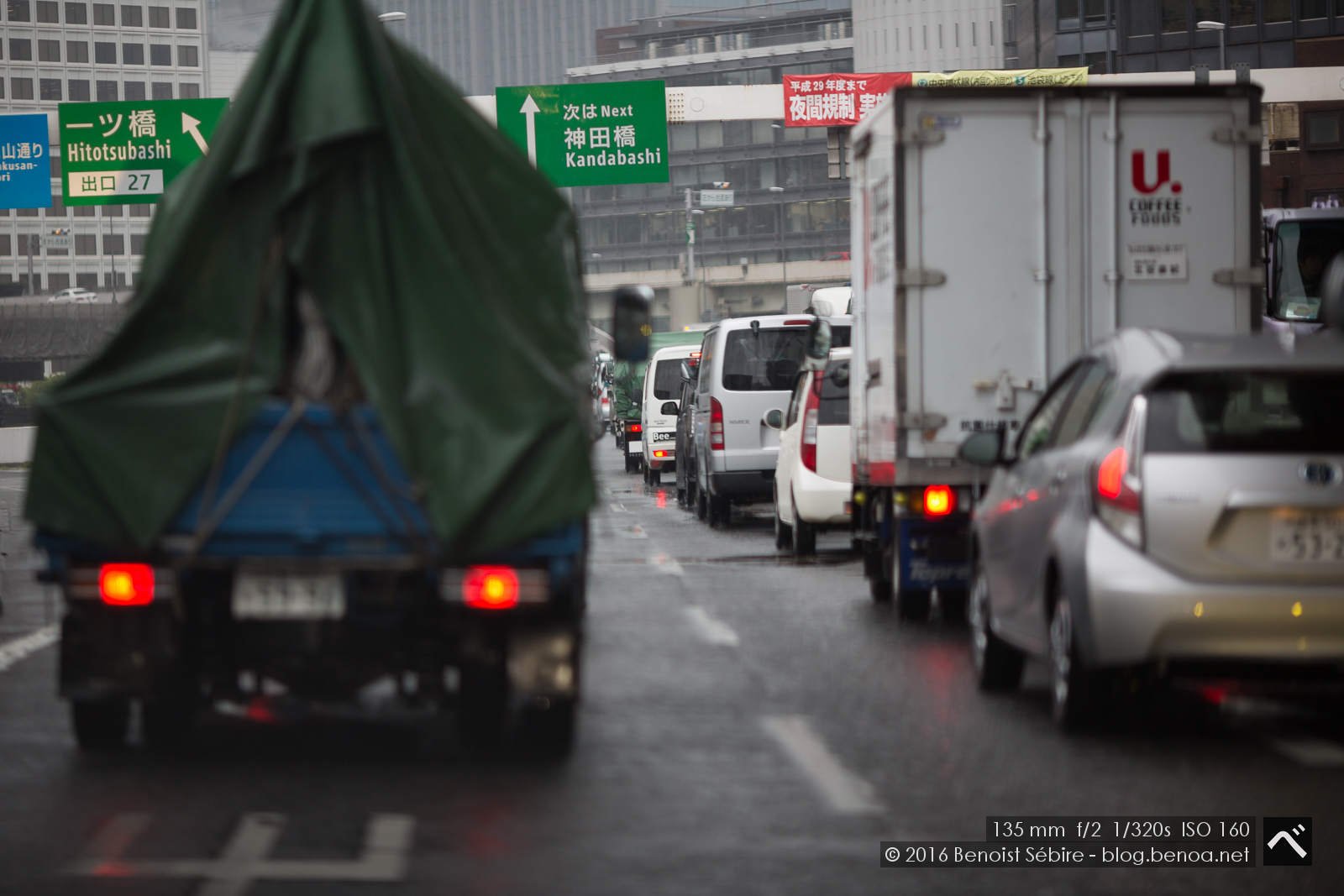 Perfect day to drive to Disneyland. At least it feels safe with AWD!
You might also like
Light and Shadows
Probably my favourite picture from our visit to Shinrin Koen: beautiful afternoon light playing with fresh green plants on the side of a deserted path.
Rain Day
A lot of rain pouring over Tokyo today, and stuck in traffic, still with my camera :)
Road Trip
Nice road trip from San Francisco to Reno through the Sierra Nevada: beautiful landscapes, amazing views. Definitely need to come back for holidays!