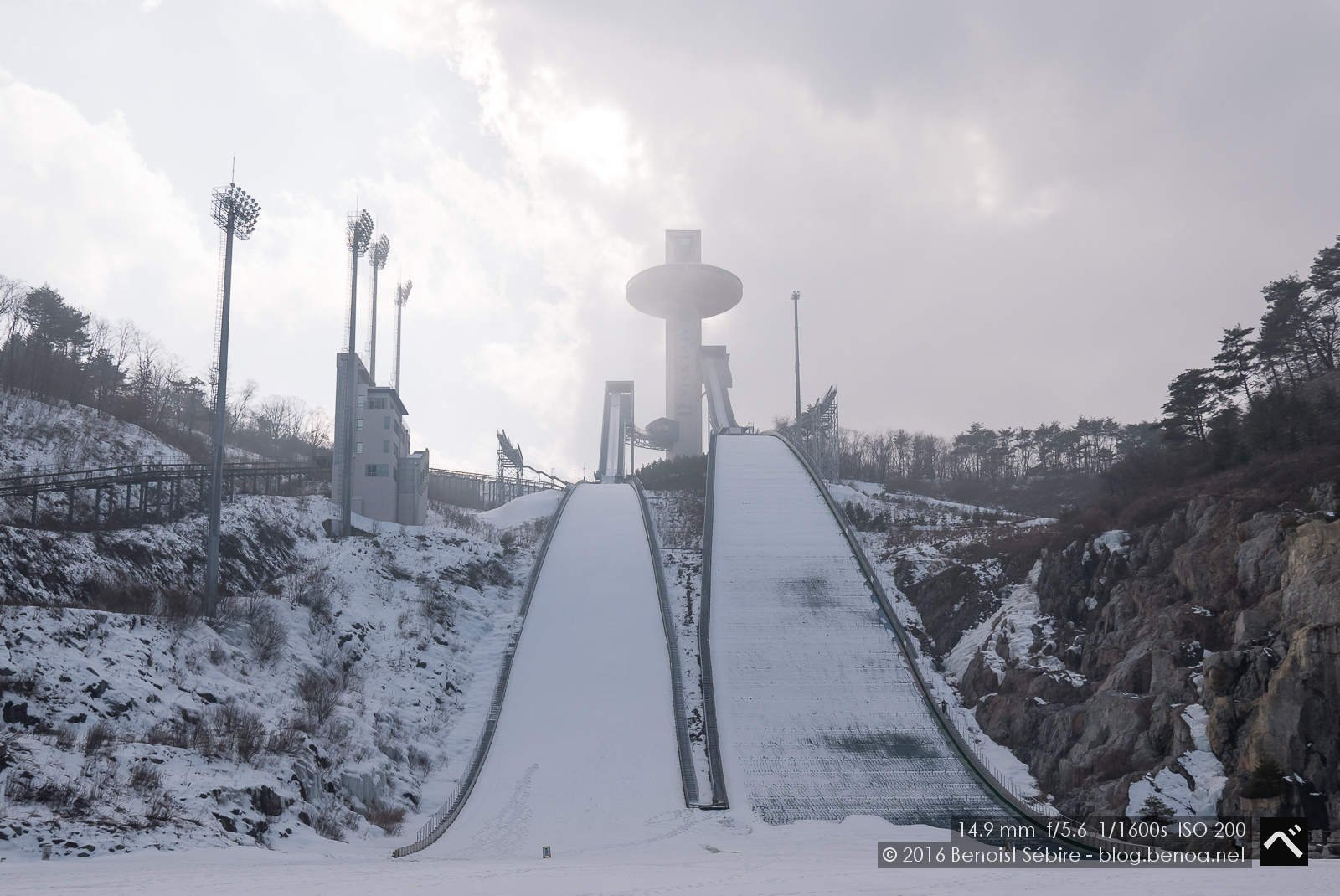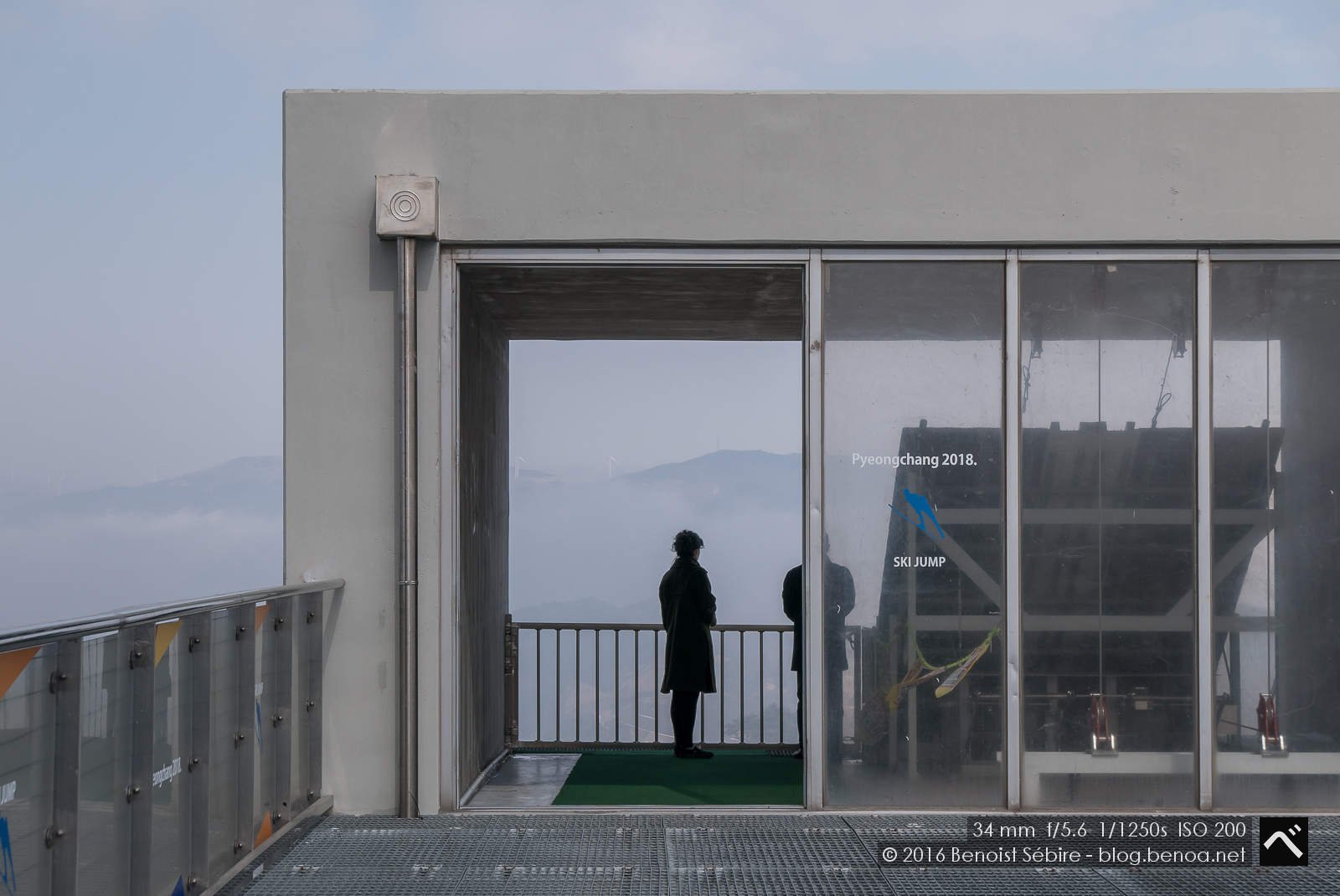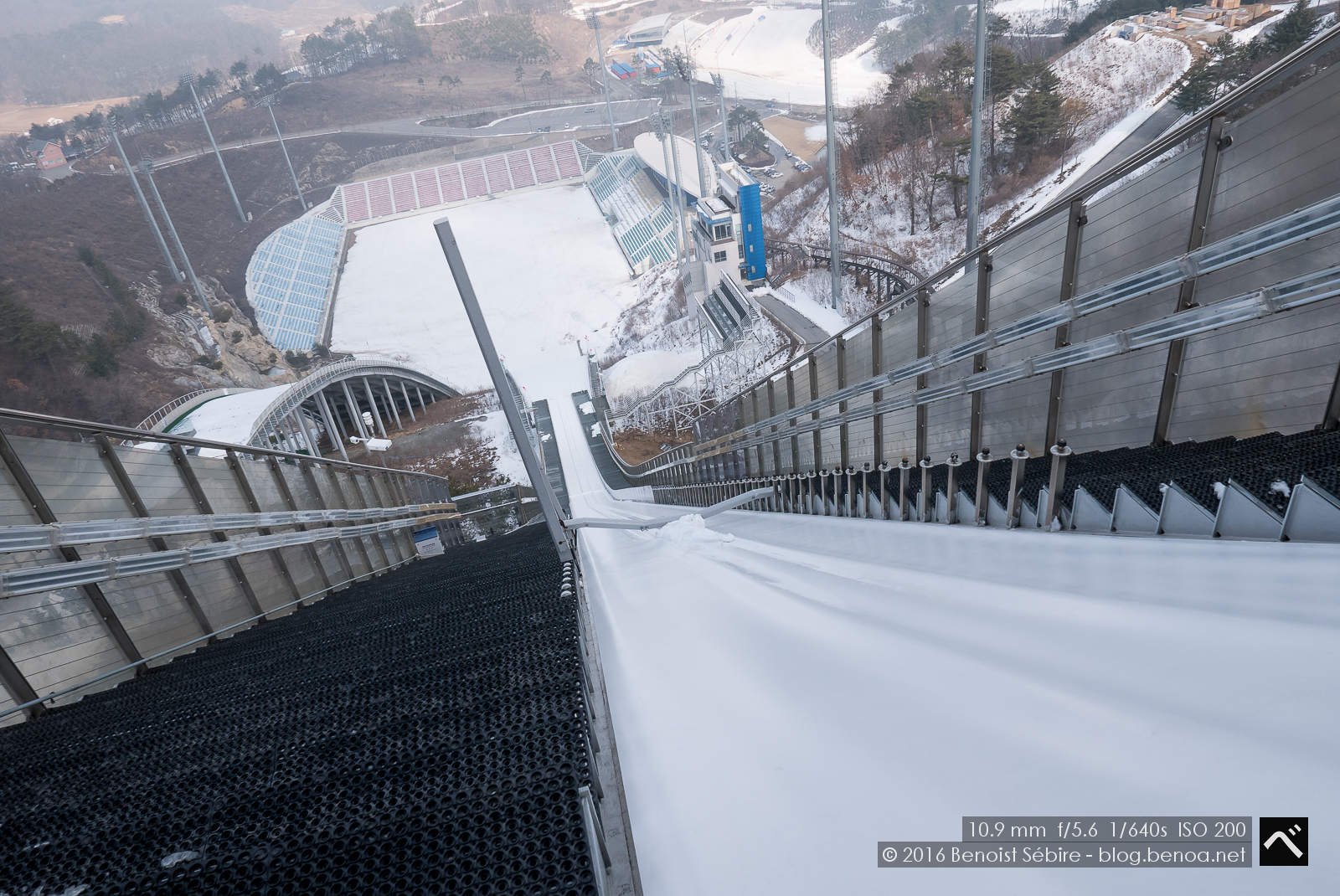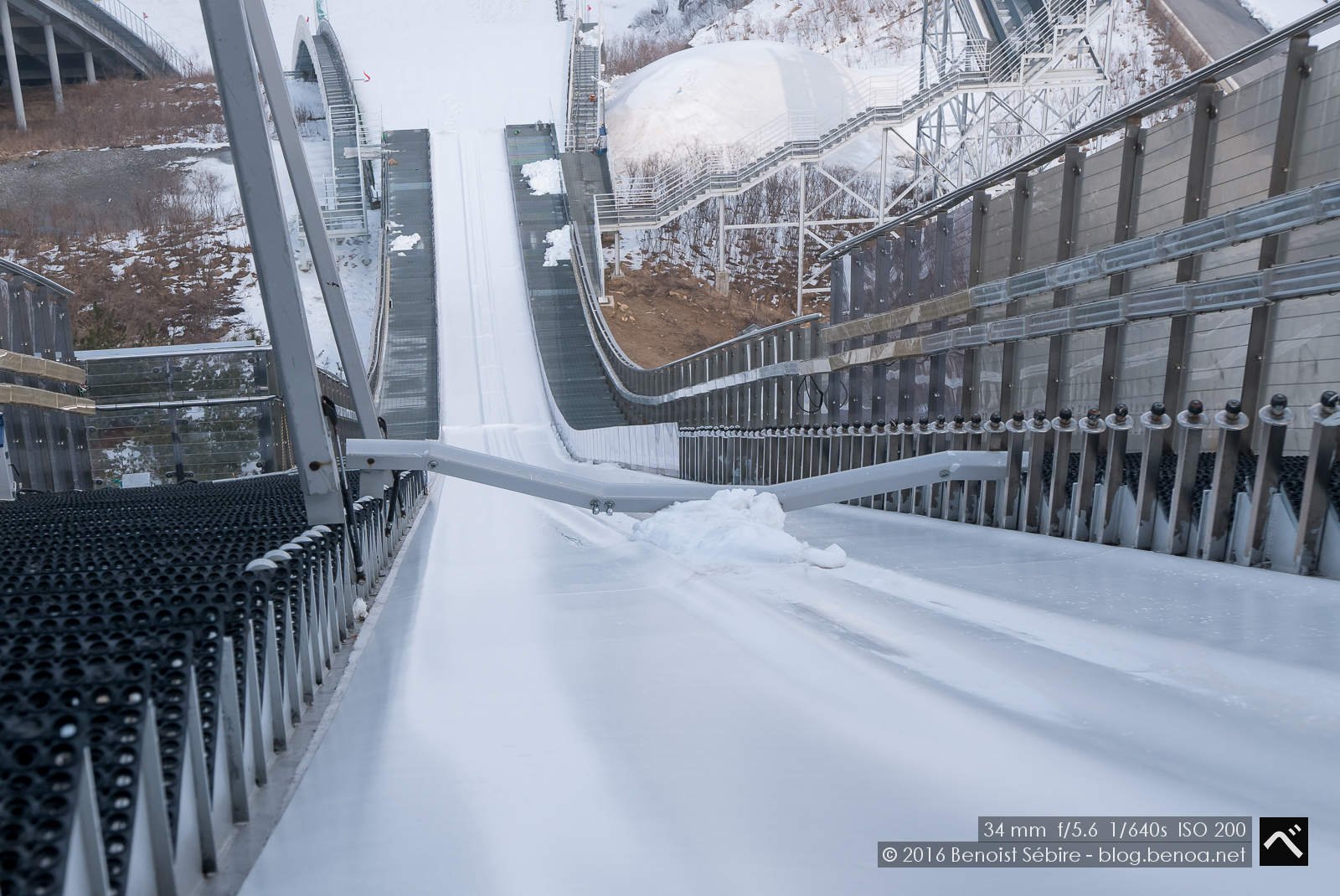 Impressive sight at Alpensia: Olympic Ski Jump.
You might also like
Old School
Phone, book or newspapers: not much difference, is there - at least when you're on your own. Being with someone else in a cafe or a restaurant is a different story...
Poppy Flower
Another lovely shot (in my view) from Shinrin Koen: a poppy flower!
Matsuri Faces
Taking the GX85 for a night out. AF tracking of faces works really nicely, even in low light. JPEG are straight from the camera and noise remains ok up to ISO 3000. After that, the denoise produces overly soft pictures. Overall, not too bad for a micro 4/3....