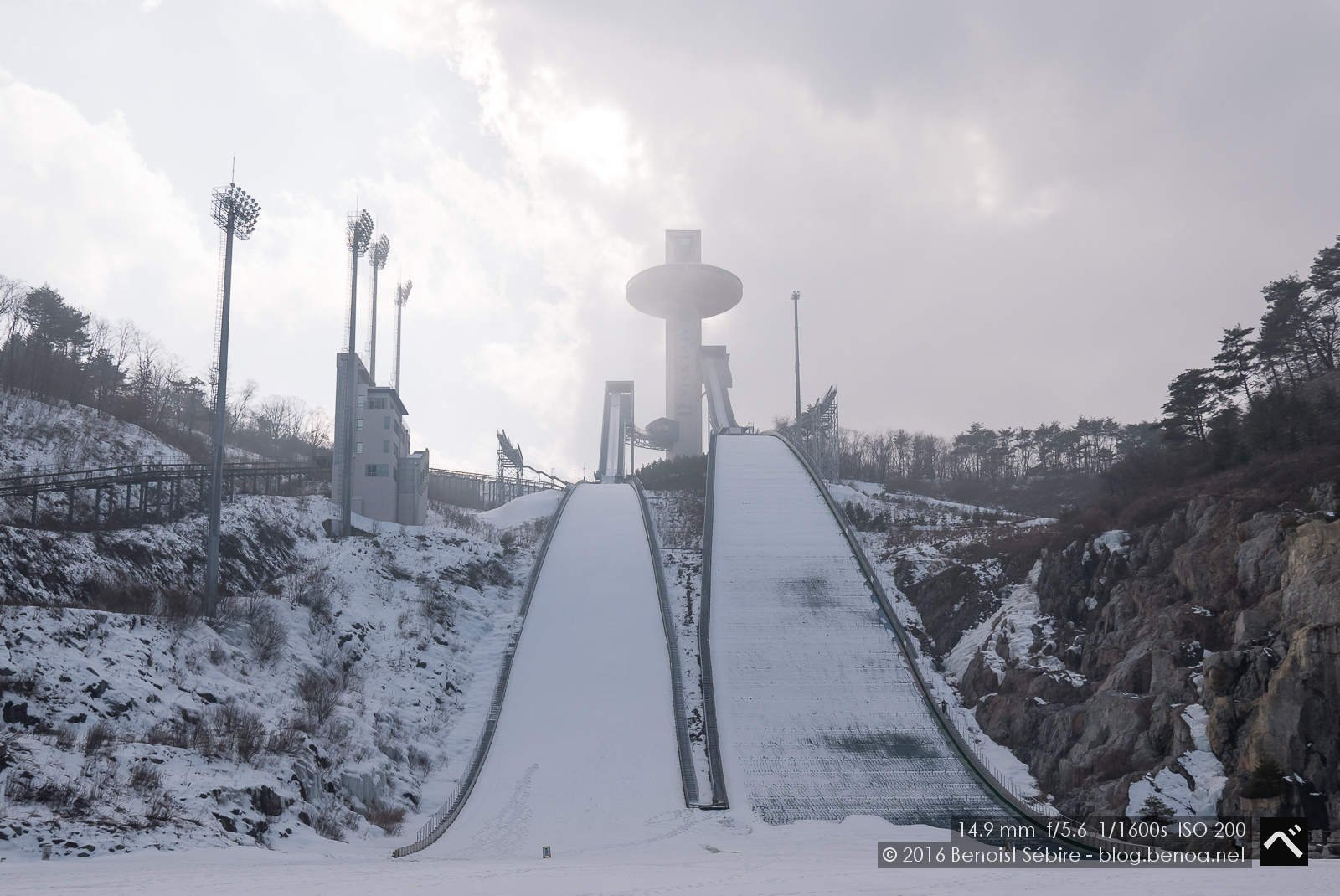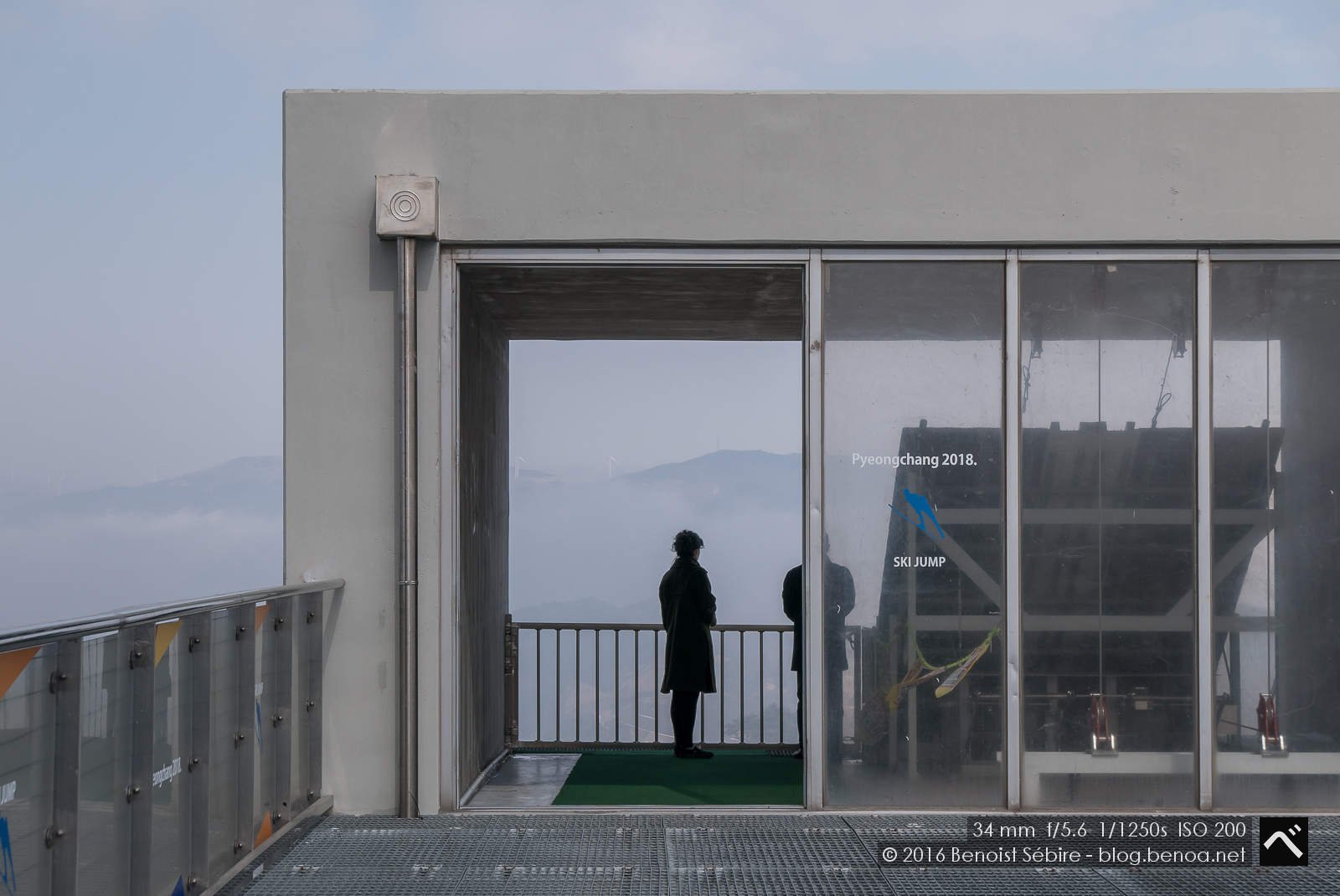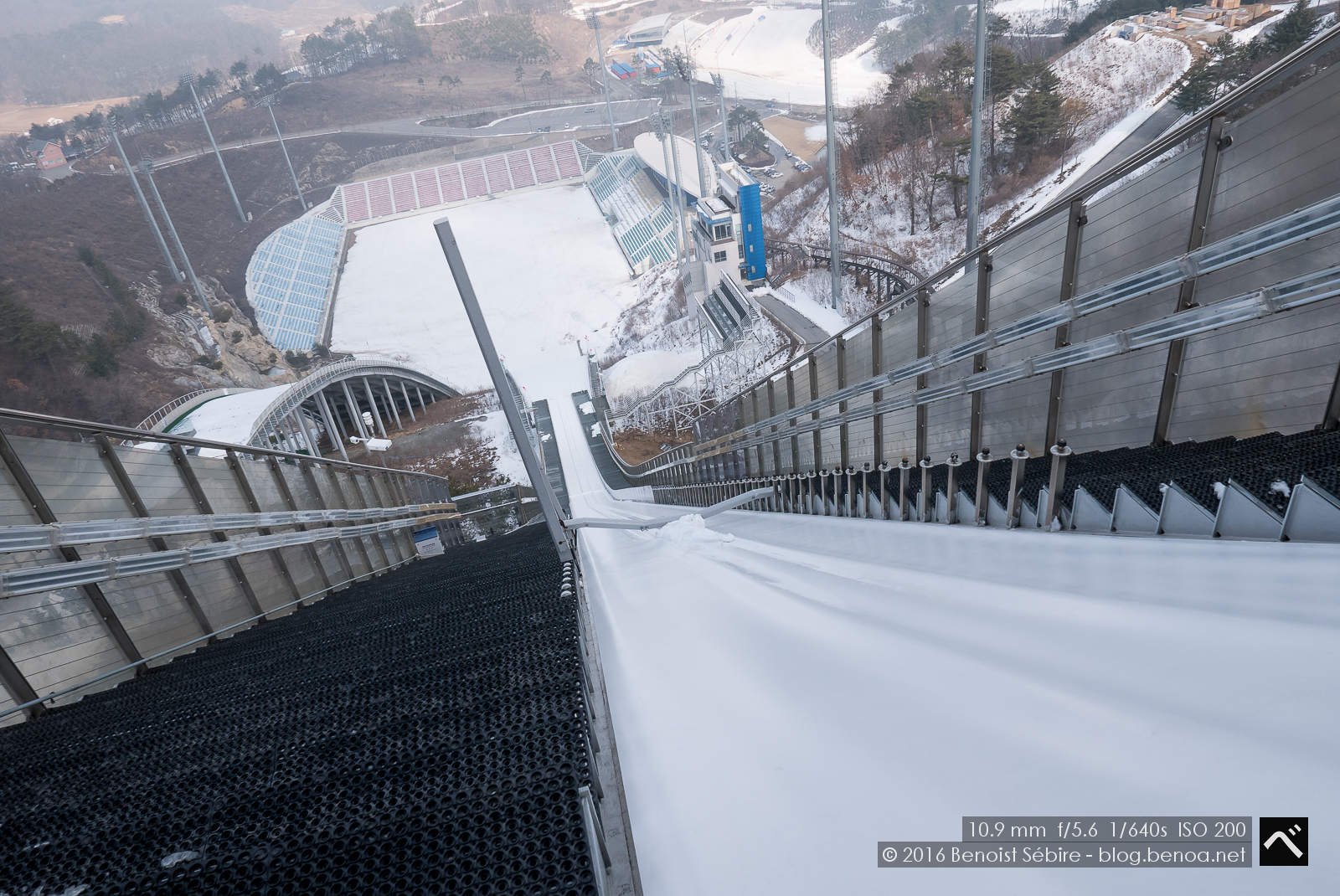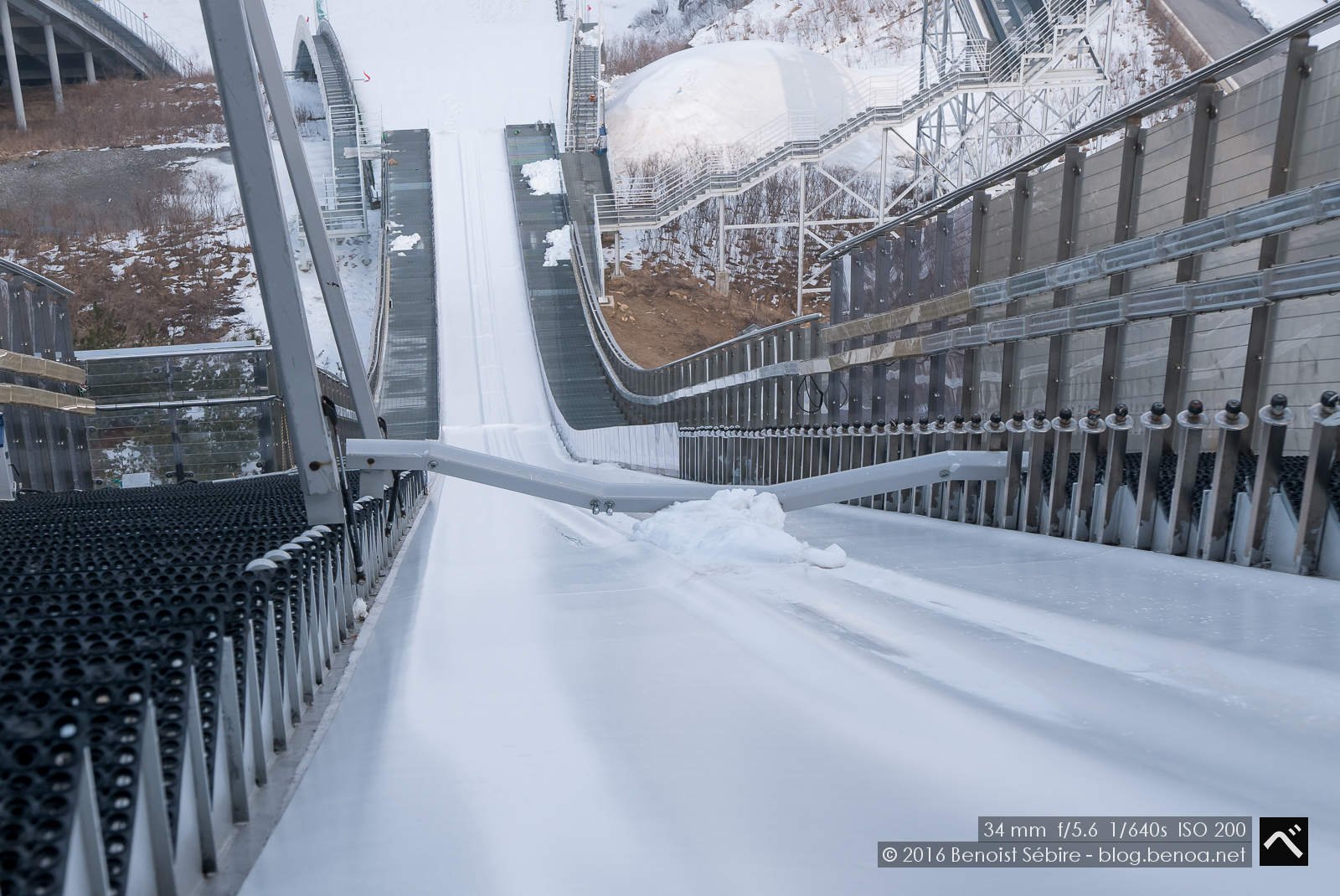 Impressive sight at Alpensia: Olympic Ski Jump.
You might also like
Nocticron
First few shots with my Panasonic LUMIX G Leica DG Nocticron 42.5mm f/1.2 ASPH Power OIS Lens (it's got to be the longest name for a lens ever!) - was raining too much and the parking was too expensive so just a few shots. Hopefully more tomorrow as I need to go to the office...
Snow Police
Snowing a lot on the highway: speed limit of 50km/h - these guys were doing 70 and everyone was pacing along !
Haneda Boarding
Boarding for ANA flight in Haneda, Tokyo International Airport.