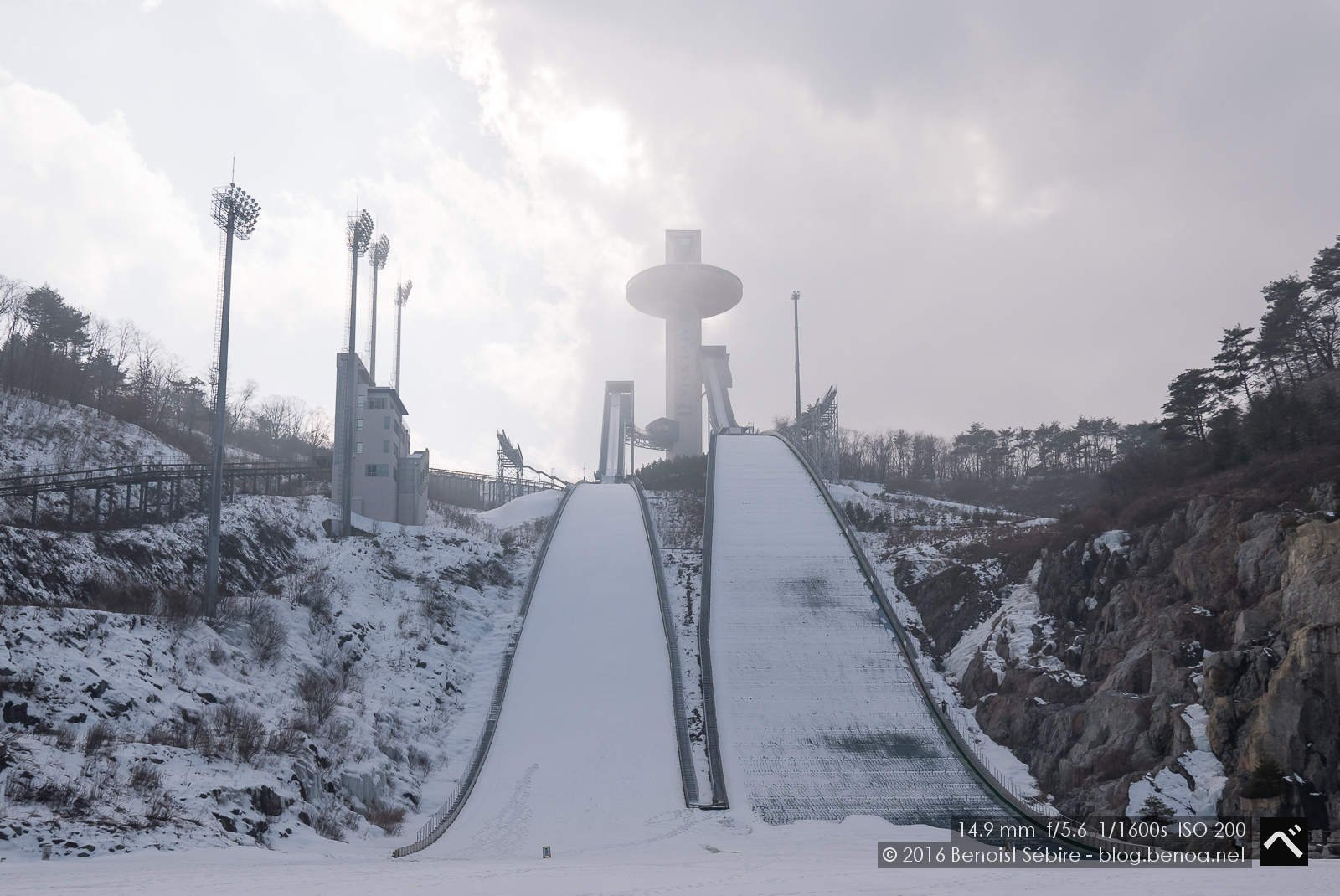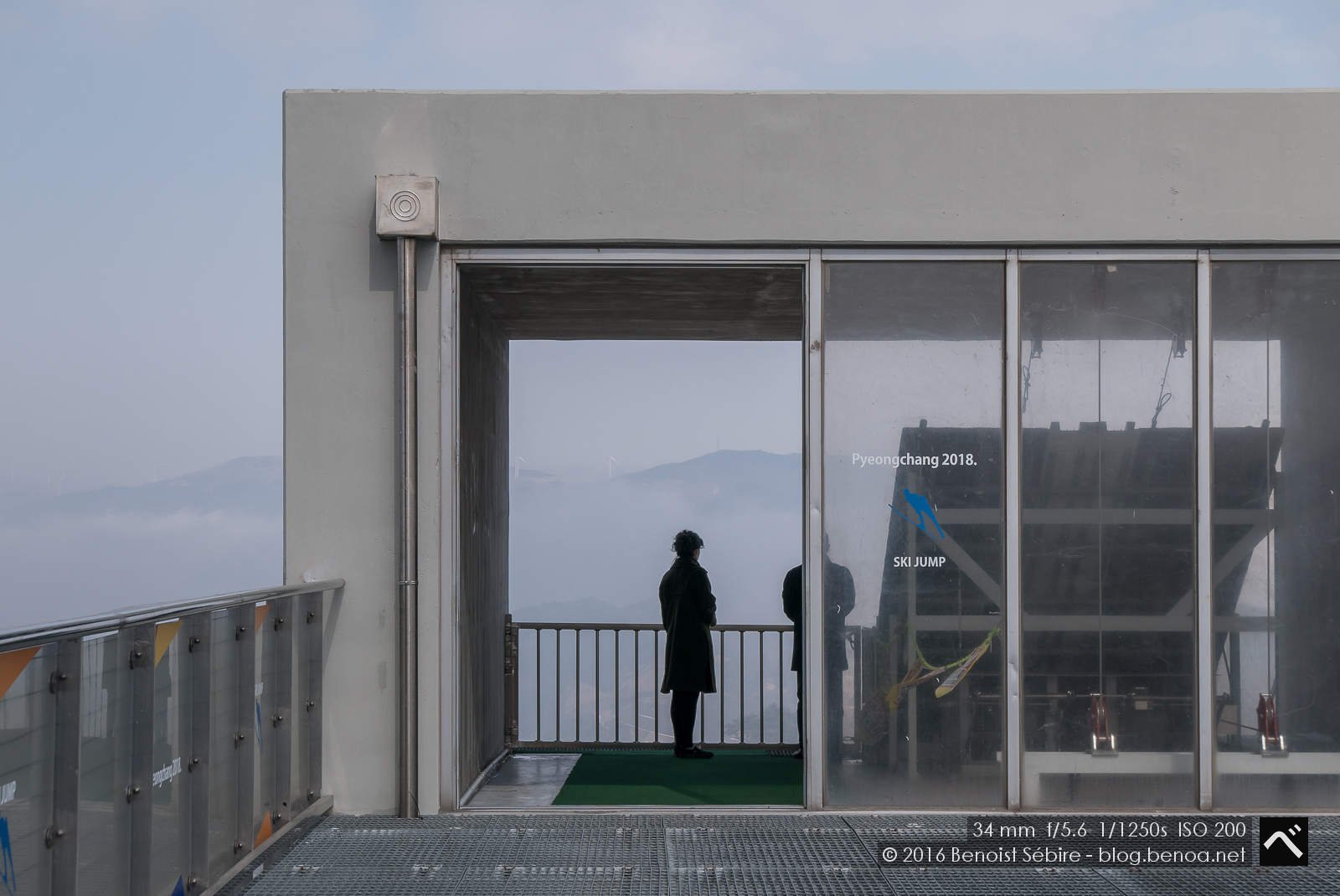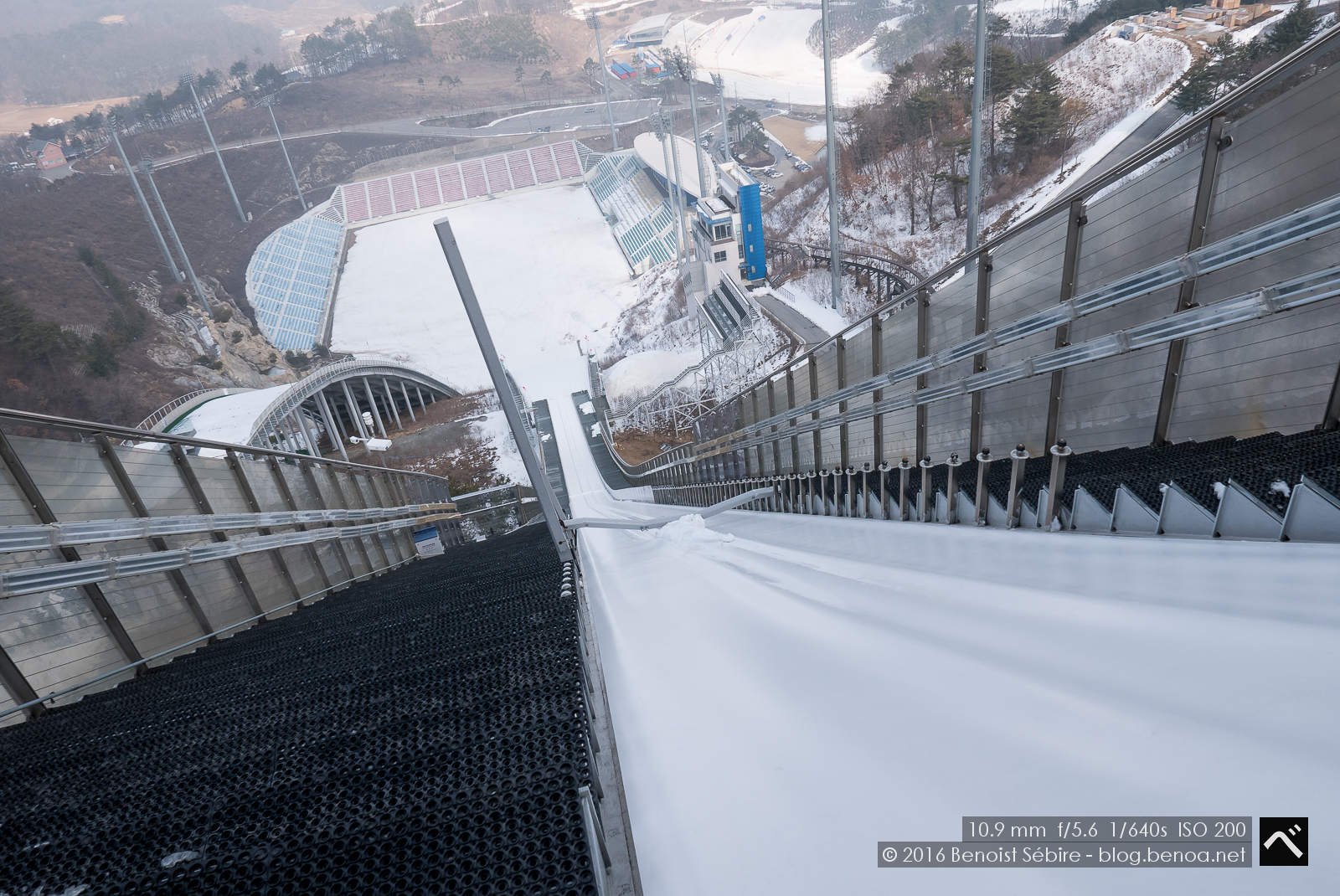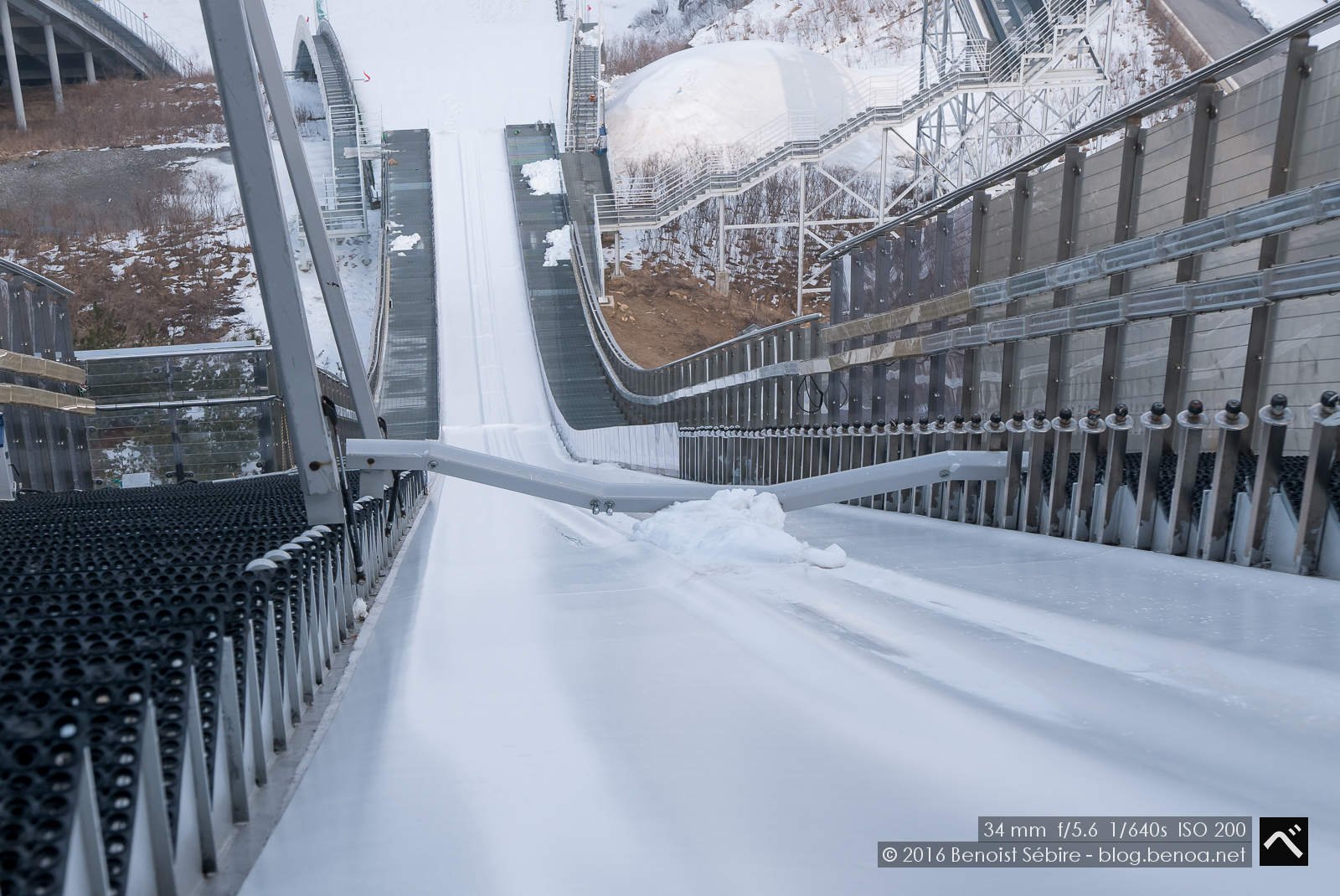 Impressive sight at Alpensia: Olympic Ski Jump.
You might also like
Pyoengchang Olympics
My work sometimes takes me to some interesting places: Alpensia in South Korea, for the 2018 Pyoengchang Olympics!
Traffic Light
Trying the XT2 at night... The 35mm f/1.4 isn't too fast at focusing ! I think I'm going to switch to the f/2, which happens to be weather resistant too (WR).
Boarding Completed
A few bubbles in my tummy before take-off... which in that occasion only took place 3 hours later due to some balance problem with the cargo :(