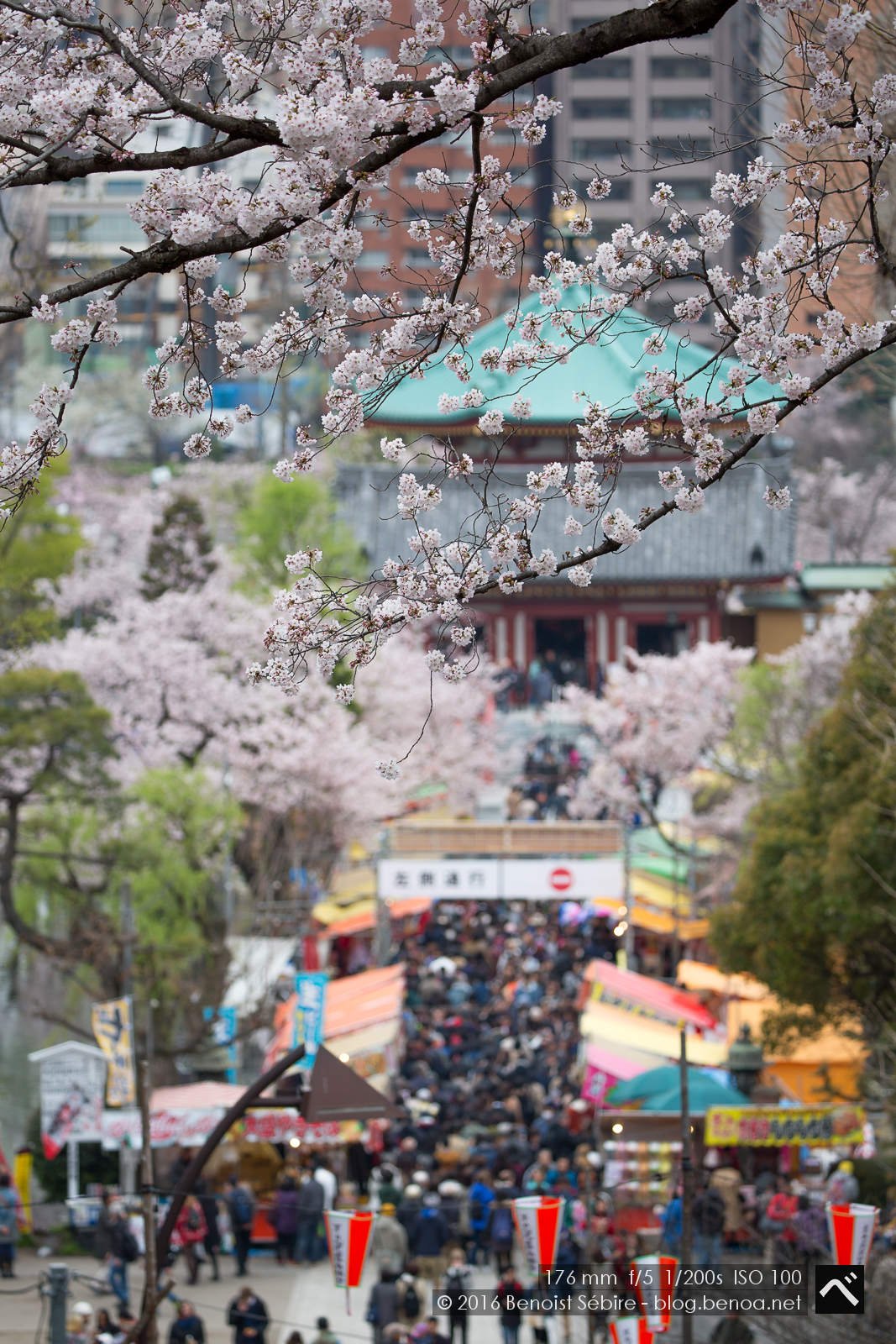 Lovely bokeh of lovely Cherry Blossoms in Ueno.
You might also like
Blossom Canopy
Pink everywhere in Ueno Koen: a favourite Hanami spot for Japanese and tourists alike in Tokyo.
Spring Flowers
Even the most ordinary of flowers on a sidestreet in Tokyo looks awesome through the magic prime: 135mm/f2L.
Sakura Girls
And yes, a long focal is also useful for lovely portraits.